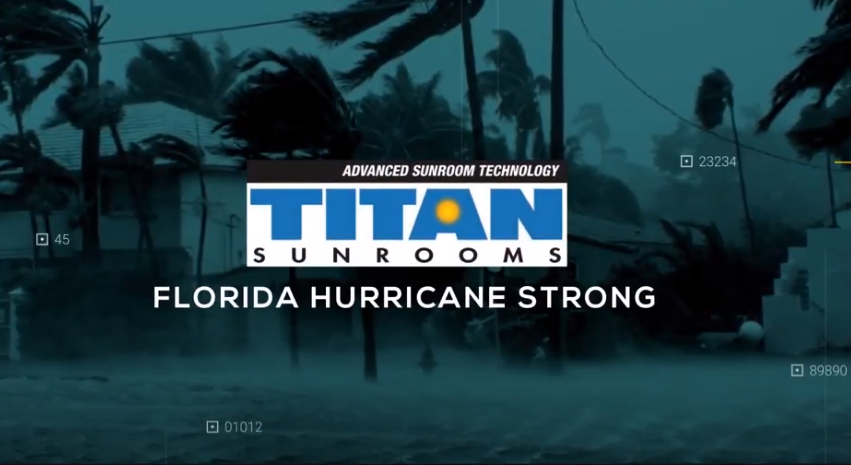 A sunroom can be a great addition to your home, but it can also be a liability - especially in light of the hurricanes that batter Florida. That's why Titan Sunrooms uses innovative building techniques to solve this issue.
The company uses a proprietary material called Colorbeam Aluminum Framing System. It is engineered to withstand hurricane-strength winds, thereby reducing the structural risks often associated with sunrooms.
You can learn more by visiting https://titansunrooms.com
Once constructed, you can turn your sunroom into an entertainment space, playroom, or reading nook. Moreover, there are 10 colors to choose from, allowing you to further customize the structure.
During hurricane season, winds can reach a top speed of 155 miles per hour. Since most sunrooms are built using thin and low-quality metals, they are often the first part of the home to be damaged.
Aside from costly repairs, subpar sunrooms can also cause your insurance premiums to soar. To address these downsides, Titan Sunrooms developed its own advanced material to build sunrooms with maximum wind resistance.
Once you contract the company, a design consultant will visit your home to discuss your project. A 3D rendering will then be provided to help you better visualize your sunroom.
The contractor will also conduct a structural engineering review to ensure that the sunroom will be soundly integrated into your house. All materials are custom-manufactured in Florida, meaning that you will get factory-direct pricing.
For more information on Colorbeam technology and the cost of installation, you may request a no-obligation consultation from the contractor.
About Titan Sunrooms
Titan Sunrooms marries construction expertise with cutting-edge material engineering to construct weather-resistant structures. Aside from sunrooms, the company uses its patented Colorbeam technology to build screen rooms, patio covers, blockhouse sheds, and carports. The contractor serves the counties of Bay, Escambia, Okaloosa, Santa Rosa, and Walto. It has received recognition from Angie's List, Pensacola News Journal, and the Better Business Bureau (BBB).
A satisfied client said: "I had an excellent experience with them. I am very, very pleased. Their pricing was very reasonable and the design technique for the sunroom was far superior to any of the others that I saw. This contractor's workmanship was exceptional."
You, too, can have a sunroom that is just as beautiful as it is durable. Just contact Titan Sunrooms to get started. Remember: your cost estimate is 100% free!
Just go to https://www.youtube.com/watch?v=Zi7YxdX9bkw for full details.