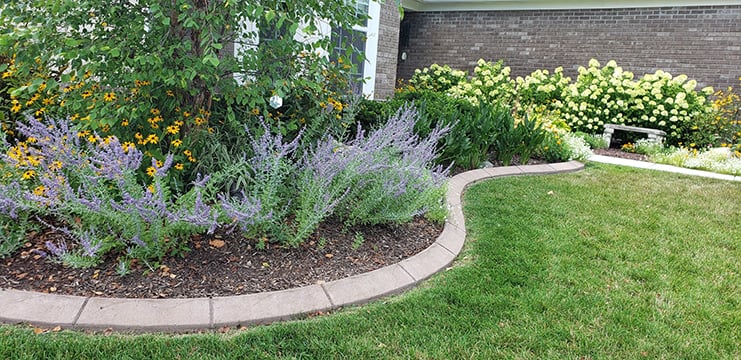 Don't compromise on your yard's beauty – these certified experts will keep your yard looking beautiful above ground while providing a barrier against the expansion of plant roots underneath.
The Columbus-based curbing experts will install beautiful curbs for your yard that will make your neighbors envious! Their solutions can stand against weather changes and are excellent in keeping those intrusive roots at bay.
Check it all out at https://elitecurb.net/services
The company uses durable and long-lasting concrete with attractive designs that contribute to the aesthetic appeal of the property.
With their services, you can expect a level of expertise that draws from over 13 years of experience. The Columbus-based curbing experts install a fast, clean, and efficient curb that does not limit lawn maintenance activities like trimming, mowing, or weeding. They are sensitive to your unique design needs and can install curbs with straight lines, curves, and custom contours.
The concrete used for their curb is mixed with components that help it withstand Indiana's intense winter and summer seasons. In the rare event of a crack appearing, the Columbus-based curbing experts will reinforce the concrete with polypropylene fibers, air-entrained cement, and curb joints to maintain its integrity.
A curbing job usually takes a day to complete, but it is recommended that you allow the curb to cure for about 28 days for best results.
Founded in 2009, Elite Curb is a family-owned landscape curb installer based in Columbus, Indiana. The company is fully licensed and insured to provide services in Indiana, and serves customers all across the state, including Shelbyville, Indianapolis, Greensburg, Franklin, Columbus, and Beech Grove.
You can find more information on the company, including client reviews and details of its service area at https://g.page/elite-curb?gm
A representative said, "Do you love gardening and want to keep your yard looking well-manicured? Our landscape curbing designs will make your yard a sight to behold. Elite Curb is Indiana's number one concrete landscape curb installer. Our services come with a personal touch. We guarantee 100% customer satisfaction. Rest assured, we will treat your property like it was our own."
Don't wait to hear it from someone else – call Elite Curb today at 317-300-4140 and get that yard you always dreamed of.
Interested? Go to https://youtu.be/aSLLP449Fpo

to find out more!