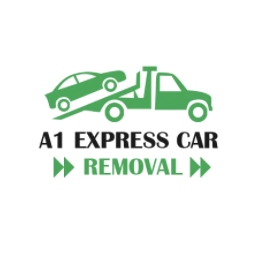 Having junk cars lying around in your yard or garage is not only unsightly but can pose some health risks. When you need help to get rid of old or scrap cars, this car removal service is only a call away.
A1 Express Car Removal offers a same-day junk car disposal service that allows you to remove your unwanted vehicles in an efficient and environmentally safe manner.
You can learn more about the service by visiting https://a1expresscarremoval.com.au
As part of the service, the company also offers cash payments of up to $9,999 to take these unwanted vehicles off your hands.
A1 Express Car Removal can buy and dispose of your automobile, regardless of the brand and make, including cars, SUVs, trucks, vans, crossovers, and more. They accept all vehicles no matter their condition from age, accident, fire, flood, or low resale value.
To provide a competitive quote, the company gathers relevant information about your vehicle, such as its current state, model, and age. Using these details, the car removal company will offer a no-obligation quote that is 10% higher than what you will receive from other companies.
Once you accept the offer, the company will schedule a time within 24 hours to remove the car. A1 Express Car Removal has a large fleet of tow trucks and years of industry experience, which makes the entire process stress-free.
Alongside unwanted car removal, the company offers junk car recycling, wrecking, and towing services. Their staff is on standby from 6 AM to 7 PM, seven days a week, to discuss your requirements. They offer both over-the-phone and online booking options.
About A1 Express Car Removal
For years, A1 Express Car Removal has been helping over 20,000 customers per year get rid of their unwanted vehicles. They service clients in Sydney, Newcastle, Maitland, Melbourne, and other cities in Australia. The company follows strict protocols when recycling vehicles, allowing them to recover and reuse 100% of the AC gas in clients' cars.
One satisfied client recently said: "I am pleased with the service provided to me by A1 Express Car Removal. I wanted the best cash payout for my old sedan, which has become junk, by the way. After consulting some cash for car agencies, it was the guy at A1 Express who gave me the most reasonable price."
If you're in dire need of cash and planning to sell your old car, A1 Express Car Removal will buy and remove the car for you.
For more information, you can visit https://a1expresscarremoval.com.au where you can get your free quote today.