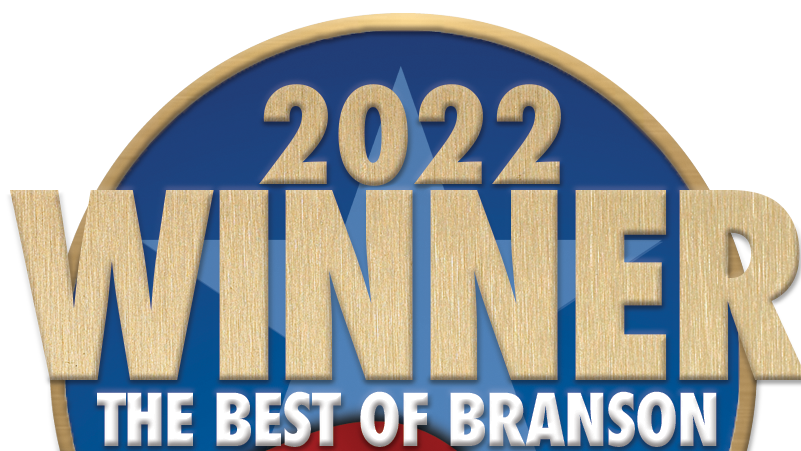 The Comfort Inn & Suites' most recent win is another proof that the Myer Hotel family is now synonymous with Branson hospitality.
The hotel won "gold"—the top prize—in the "Best Family-Friendly Lodging" category of The Best of Branson contest. Its organizers described Comfort Inn & Suites Branson Meadows as "one of Branson's most distinctive family-friendly hotels" and lauded it for its "million dollar view."
Learn more at https://www.myerhospitality.com/comfort-inn-branson-meadows
According to the contest's organizers, more than 475,000 votes were cast this year, proving the event's growing popularity and making winning a "true accomplishment."
"To everyone who included the Comfort Inn & Suites in their votes, we thank you. We're glad that you enjoyed your stay in our humble establishment," a Myer Hotels spokesperson said. "We look forward to serving you again."
This is not the first time Comfort Inn & Suites was inducted into the "Best Family-Friendly Lodging" list, however, as it won "silver" in 2020 and 2021. The hotel was also named Choice Hotels International's "Hotel of the Year" many times. It has also been awarded in the top 1% of Comfort Inns in the country numerous times.
Further, due to its environmentally sustainable practices, the hotel was certified as a "green hotel" by the Missouri Hotel & Lodging Association.
While these accolades are impressive, they're secondary to what the hotel can offer you—its guest: its mountain lodge atmosphere and awe-inspiring views of the Ozark Mountains. Plus, you can find a walking trail, a horseshoe court, and rentable vacation cottages within the vicinity.
"In this quiet oasis, it's easy to forget Branson's great entertainment options are nearby , with Branson's most popular show, Sight & Sound just around the corner."
Despite the old-fashioned atmosphere, the hotel offers modern amenities like indoor pool, hot tub, fitness center, and game room. Its proximity to entertainment venues like the Sight and Sound Theatre and Mansion Theatre and in-house ticketing service make seeing local performances convenient for you and your family.
Comfort Inn & Suites has maintained a near-perfect score on Tripadvisor based on over 800 unique reviews, with guests praising its cleanliness, atmosphere, and courteous staff, in addition to being smoke-free.
"The Comfort Inn & Suites Branson was conveniently located to the Landing, restaurants, and other attractions," wrote one recent guest. "The lobby and guest rooms were clean and well-maintained. I would definitely choose the Comfort Inn & Suites Branson Meadows again and highly recommend it to others."
But don't take their word for it. Stay at Comfort Inn & Suites on your next trip to Branson to experience a level of hospitality and comfort only a Myer family Hotel can offer.
For bookings and further details, visit https://www.myerhospitality.com/comfort-inn-branson-meadows