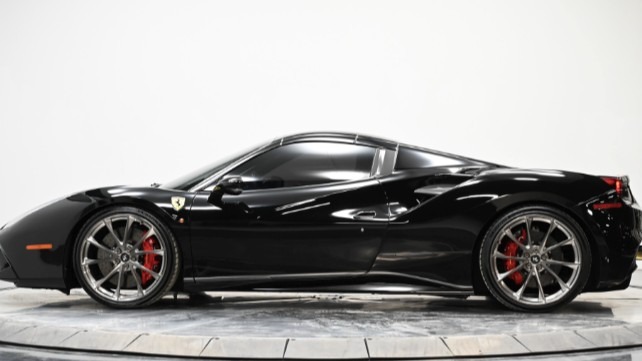 When you want your vehicle to make a statement, only a sports car will do. It's a good thing that Perfect Auto Collection is now selling a pre-owned 2017 Ferrari 488 Spider!
Now you can experience owning a high-performance sports car at a fraction of the cost of a new vehicle. Furthermore, you can request a test drive to further appreciate the automobile's performance on the road.
Learn more by visiting https://www.perfectautocollection.com
The 2017 Ferrari 488 Spider is a top-notch example of Italian engineering and design, boasting a sleek exterior and a powerful engine. With only 8,548 miles on the odometer, this pre-owned vehicle has been meticulously maintained by its previous owner and is in excellent condition as you'll see when you drive it
You will be pleased to know that this high-performance automobile possesses a 3.9-liter V8 engine, which can accelerate from 0 to 60 miles per hour in just under three seconds. It is also equipped with a seven-speed automatic transmission system that lets you do crisp and speedy gear changes.
Painted in the high-gloss Nero black finish, the pre-owned Ferrari 488 exudes style and elegance. Its interiors, meanwhile, are decked out in Ferrari's signature bold red hue.
Rest assured that this sports car has been thoroughly inspected and tested before being listed for sale, ensuring that it will serve you for many years to come. Moreover, you can access its entire vehicle history via CARFAX and iPacket.
Luxury cars remain a status symbol and more Americans are buying them than ever, as per The Robb Report. Indeed, experts predict that revenue from the high-end automotive segment will reach over $7.5 billion in 2023 alone.
However, with sports cars costing upward of $400,000, it may be just out of your reach. Perfect Auto Collection carefully curates its inventory to make the dream of owning a Ferrari 488 a reality for more customers like you.
"We are thrilled to add the 2017 Ferrari 488 Spider to our inventory. This is a truly remarkable vehicle and we know that it will appeal to motorists who want an uncompromising driving experience," the spokesperson says.
A sports car with all the benefits, but without the full price tag? It's possible with Perfect Auto Collection. You should act fast, though - this pre-owned Ferrari 488 won't be on the market for long!
The car dealership also offers a wide range of luxury vehicles. To see the full inventory, you may visit https://www.perfectautocollection.com/inventory/