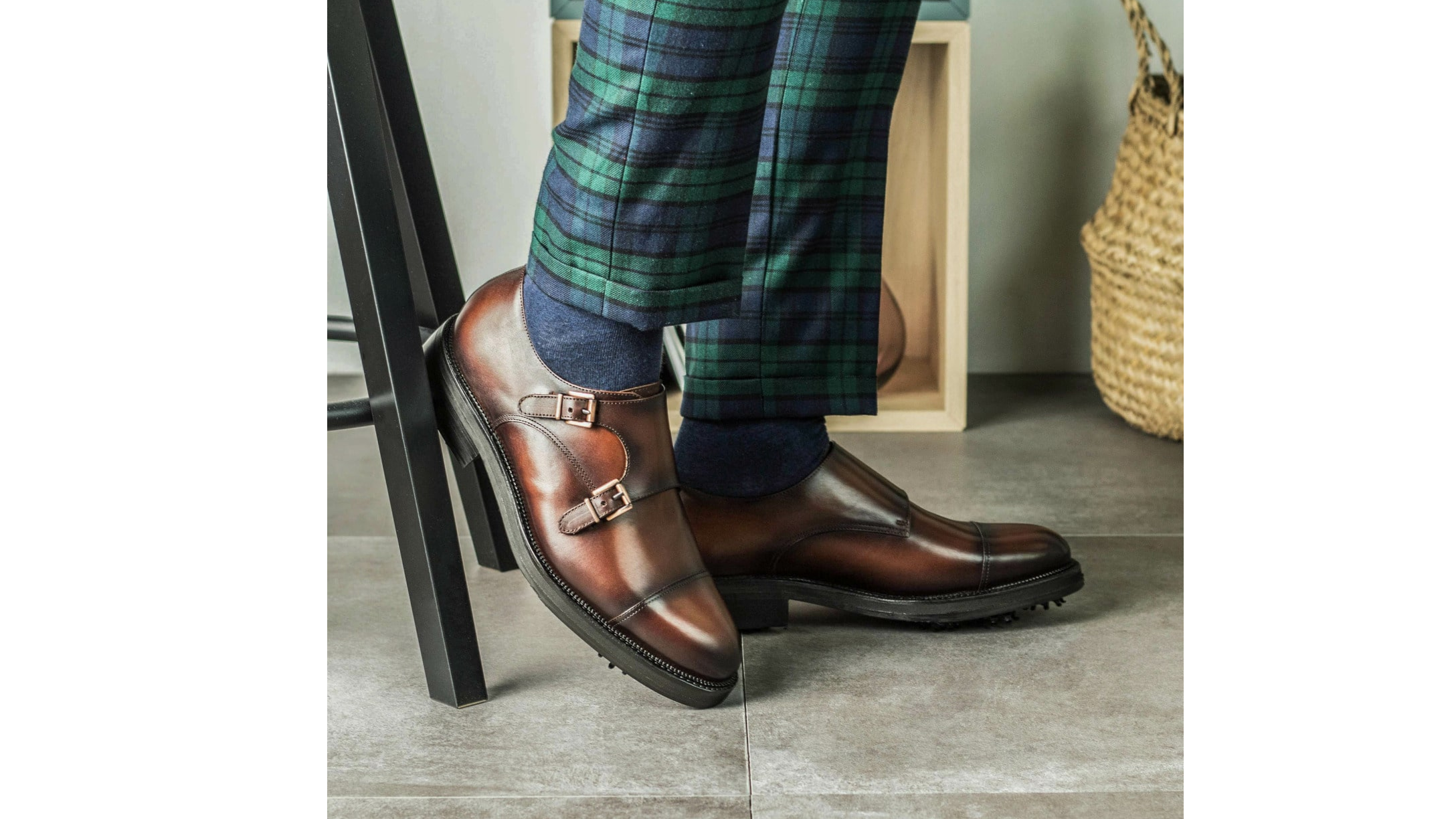 If you're an Oxford man, you will love stepping out on the greens with a pair of custom-made Oxford golf shoes from Robert August!
Their collection of Oxford golf shoes has been handcrafted in the store's boutique factory in Almansa, Spain, a town that has been world-famous for artisan shoemaking since the early 18th century. You'll appreciate that Robert August's Oxford-style golf shoes also come with Softspikes® cleats, the American gold standard in golfing footwear.
Go to https://augustapparel.com/product-category/mto/mens/golf-shoes to find out more.
Robert August's collection also represents a distinct evolution in their style. With their line of Oxfords, the shoemakers are striving to bring you both the artisan touch of handmade footwear, the on-the-greens performance boost of Softspikes® cleats, and the latest in 2023 style cues.
As such, the classic luxury shoemakers are taking some innovative design leaps with their Oxford golf shoes and are highlighting new color palettes and finishes they think you'll love. This includes an artisan hand patina style, which is a richly two-toned, naturally aged vintage look.
One new pair in Robert August's design-focused collection of Oxford gold shoes is The Wabash Ave. Wholecut Oxford No. 3581 | Golf Soles. This pair comes in a unique olive color pebble grain leather with taupe round laces and a contrasting dark brown sole.
Equally unique is the retailer's The Belmont Ave. Oxford No. 3559 | Golf Soles. This pair gives you a distinctly embossed black calf leather finish with contrasting white laces, and it features a splash of color with its orange leather lining.
If you are seeking a more traditional look, Robert August also has plain leather Oxfords you can purchase in traditional colors like brown, navy blue, burgundy, and cognac.
As their golf shoes are handmade to order, you can also customize your sleek and stylish wholecut Wabash, which is made from a single piece of leather, or your classic and timeless Belmont Oxfords, and select your preferred color, finish, sole style, and more.
Robert August is currently offering you free shipping on your golf shoe order, and they recommend that you allow 4-6 weeks for delivery of your handcrafted made-to-order footwear.
A spokesperson for the online store said, "Whether you are a Wabash of a Belmont man, our golf collection features your favorite styles ready for the links with Softspikes® soles."
Show your style and prowess on the greens with one of Robert August's new custom-made Oxfords!
Visit https://augustapparel.com/product-category/mto/mens/golf-shoes to buy one of their new design-forward styles, or to customize your own look.