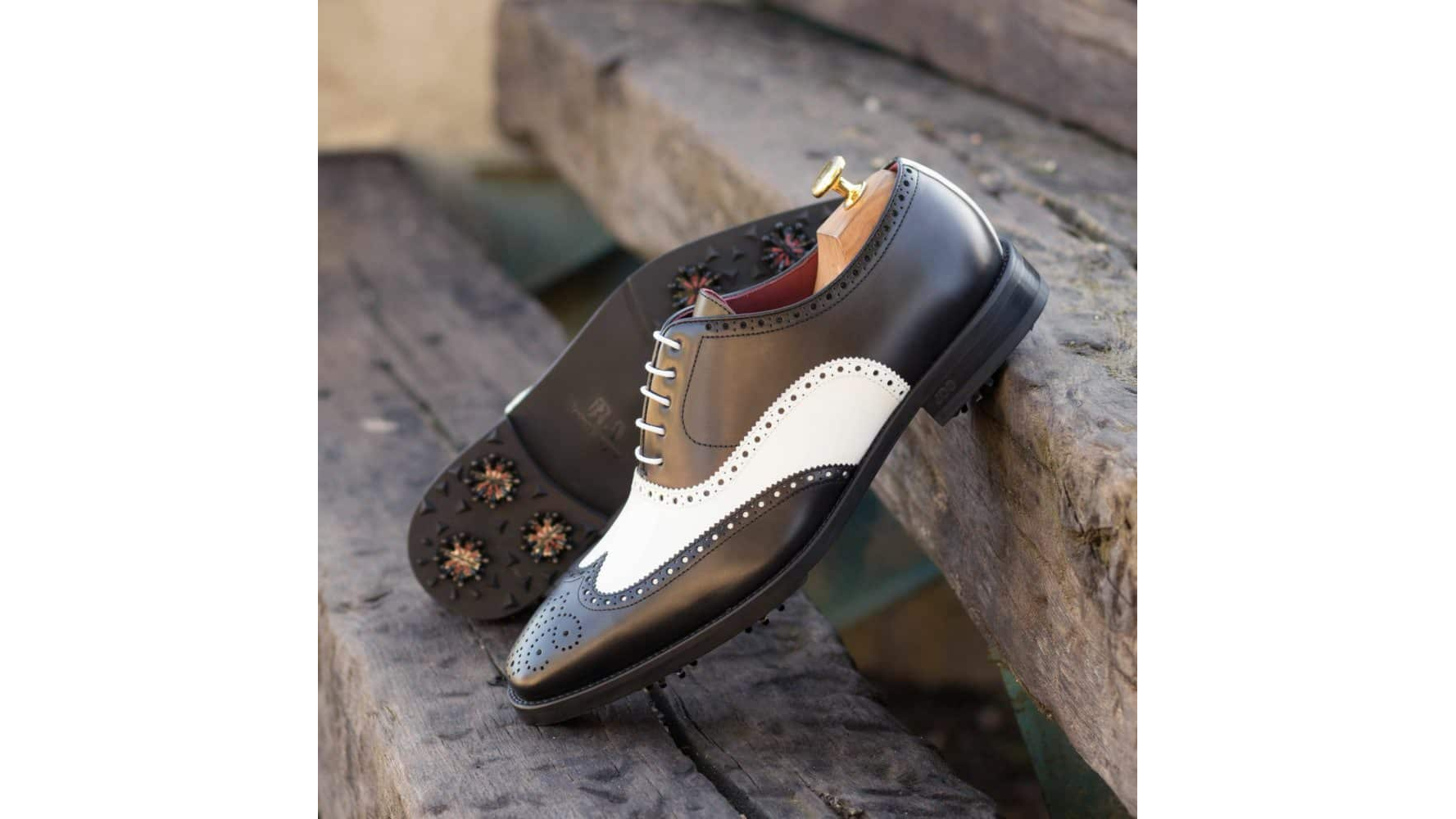 When it comes to your on-the-greens fashion, you certainly won't be winging it with a pair of stylish luxury men's leather wingtip golf shoes from Robert August.
The shoemakers have become renowned across the United States for their high-quality handmade golf shoes, and they are proud to be adding new styles to their repertoire of looks for the golfing greens. In particular, Robert August is now making golf shoes for you in the iconic wingtip style. This classic menswear look features a leather overlay on the toe that makes a wing shape.
Go to https://augustapparel.com/product-category/mto/mens/golf-shoes to find out more.
The luxury shoemakers are expanding their golf shoe collection at a moment when the sport's popularity is surging in the US. As the latest figures from the National Golf Foundation (NGF) showcased, there is now an all-time-high number of players, with over 24.8 million Americans stepping out onto the greens last year.
Robert August recognizes that with the rising popularity of the sport, the fashion stakes are also rising, for both men and women alike. As such, they have added a new selection of luxury custom-made wingtip golf shoes in order to offer avid golfers like yourself the ultimate synergy in style, comfort and performance.
You'll appreciate that all the brand's new golf shoes are made with Softspikes® cleats, the industry standard in on-the-greens performance. They are also made completely by hand in Robert August's artisan workshop in Spain using a goodyear welt. This time-honored shoemaking technique improves both the comfort and durability of your shoe.
As Robert August's golf shoes are made to order, this means that you can also customize the finish, color, toe shape, sole style, laces and more. The luxury shoemakers are now giving you the opportunity to select between a simple single or dual-color style, an artisan hand patina finish, or bespoke materials like genuine alligator and genuine python.
Robert August believes that when it comes to golf shoes, handcrafted designer shoes are the only way for you to go. They will ship your order directly from their workshop in Spain to your door and they are now offering you free shipping on your golf shoe order.
A spokesperson for the bespoke shoemakers said, "As a part of our Chicago Collection, The Golf Collection features your favorite styles ready for the links with Softspike® soles. Our new wingtip golf shoes feature a classic style that is perfect for the greens. Our unique shoes feature a brogue panel that extends from the toecap all the way to the heel, giving it a stylish look that will make you stand out from the rest."
You'll feel like you have wings next time you saunter around on the greens with a pair of Robert August's finest quality handmade wingtip golf shoes.
Visit https://augustapparel.com/product-category/mto/mens/golf-shoes to pick your favorite pair from their new collection, or to start customizing your own.