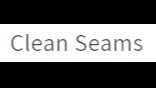 Ever come across the most gorgeous summer top that would have been perfect if not for your bulky bra? Did you give that top a whirl braless only to quickly decide "nope, no way!"
Have you heard of CleanSeams by Her Discretion?
CleanSeams by Her Discretion are nipple covers that provide the natural-looking coverage you need when those sheer, thin, or tighter-fitting pieces are screaming your name. Available through the well-regarded e-comm brand CleanSeams by Her Discretion, CleanSeams are widely praised for their comfort, durability, and hypoallergenic design.
Check out the beautiful CleanSeams packaging and order your first set right now at https://cleanseams.com/products/cleanseams-nipple-covers
Many women have sensitive skin which in turn impacts their day-to-day clothing choices. If this sounds like you, it's CleanSeams nipple covers to the rescue! If you're a big fan of sheer clothing or a sexy crop top, CleanSeams are for you, too!
Get a soft, comfortable, non-slip solution to your see-through wardrobe faves that you can rely on no matter the occasion. CleanSeams makes your sports bar look better, your swimsuit look better, and they'll protect the girls from those irritating materials that would otherwise drive you insane!
CleanSeams' products are designed for subtlety. Virtually invisible under all types of material and sportswear, they adhere using a peel-and-stick application that ensures your clothing lays naturally, and your covers won't slip. Considered the ideal solution for women who experience discomfort or irritation from certain fabrics, CleanSeams gives you a layer of protection that fits securely and stays in place, all day, all night.
Forget about those bulky adhesive bras, do they ever stay stuck? Use your CleanSeams nipple covers instead cover girl, and in RuPaul's immortal words: "Head to toe, let your whole body talk!" Whether it's a crop top, sports bra, t-shirt, backless and strapless dress, and any type of sheer blouse or gown, CleanSeams has you covered.
Made from a thin, flexible, and durable BPA-free material that conforms to your body, CleanSeams gives you long-term comfort and coverage, even in hot or humid weather. And bonus! They can be worn multiple times without compromising adhesion or performance.
These amazing nipple covers are soft, lightweight, and designed to thin out from their middle to their edges so you get a smoother, more natural look. They come in two individual travel box drawers enclosed by a beautiful dresser box that keeps both sets protected and clean, and looks great on your vanity.
A recent customer says, "I just received my CleanSeams nipple covers and couldn't be happier. The packaging is beautiful, the product is incredibly comfortable and provides excellent coverage, and I love the free shipping! These are truly a 5-star game changer!"
CleanSeams by Her Discretion is a popular e-comm brand that specializes in producing top-quality products you can rely on. With their silicone nipple covers, you get a durable, natural-looking option you can integrate into your jogging routines, work routines, and other daily activities for the comfort and reliability you deserve.
Are you ready for sheer comfort and coverage? Learn more at https://cleanseams.com