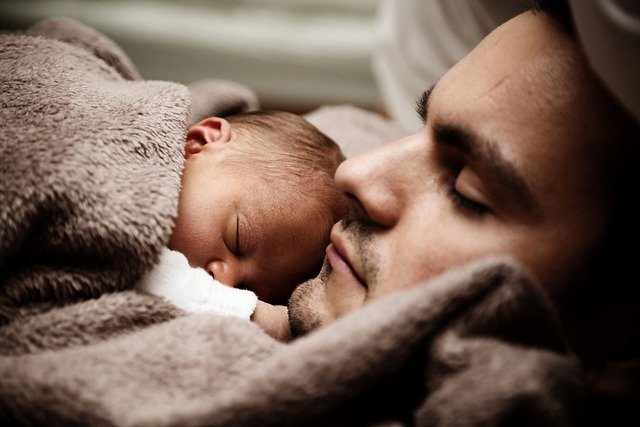 Keep your baby cozy, happy, safe, and supremely snuggle-able with Jolly Swaddles. The online retailer has one of the cutest collections of newborn swaddles in the United States.
The new collection has been designed with the utmost softness, comfort and 'snuggle-ability' in mind. Jolly Swaddles is also proud to be launching new luxury print swaddles that are perfect if you want to have a photoshoot for your newborn.
Go to https://jollyswaddles.com to find out more.
The launch of a new collection of swaddles coincides with the latest research on their benefits from the National Childbirth Trust (NCT). Although swaddling is an ancient technique, it continues to be popular, as NCT explains, because it can help your baby to settle more easily, sleep deeper and more easily, and even improve their neuromuscular development.
However, as the charity advocated, it is essential that your newborn is swaddled with light, breathable, natural fabrics like cotton that will safely regulate their temperature.
As such, Jolly Swaddles exclusively uses natural fibres and combines bamboo, rayon and cotton in their swaddles for the highest level of comfort for both you and your baby.
In their new collection, they have options for both newborn girls and boys, and they also have another gender-neutral collection if you want to steer away from conventional color palettes and motifs.
Popular choices in the new girls' collection you're sure to love include their 'Little Bloom – Swaddle & Bow', which features a warm cherry red base with a different hued pink and purple floral design and a matching bow that makes it perfect if you want to take photographs of your newborn. For boys, you can choose their 'Dino – Bean & Hat', which features a crisp white base and cute cartoonish blue and multi-colored dinosaurs. And, in gender-neutral, the store has options for you like their 'My Little Pineapple – Hat & Bean', which features a golden and green water-color style pineapple print.
All of Jolly Swaddles' swaddles are designed to be versatile and you can use them as a swaddle for a take-home newborn photo shoot or for daily swaddling comfort, as well as being useful as a nursing cover, burp blanket, receiving blanket, stroller canopy, changing blanket or tummy time blanket.
Jolly Swaddles is a retailer of organic and all-natural newborn baby outfits based out of Maryland that ships across the US.
A spokesperson for the swaddle designers said, "Our swaddles are handcrafted with comfort for your bean using organic blends of bamboo, rayon, and cotton for a memorable photo or your next snuggle. They will grow with your newborn until they turn one, which means one size creates everlasting memories."
Jolly Swaddles' 100% organic swaddles are perfect for snuggles.
Visit https://jollyswaddles.com to see how you can make your first swaddle especially memorable with their soft, natural fabric and picture-perfect prints.