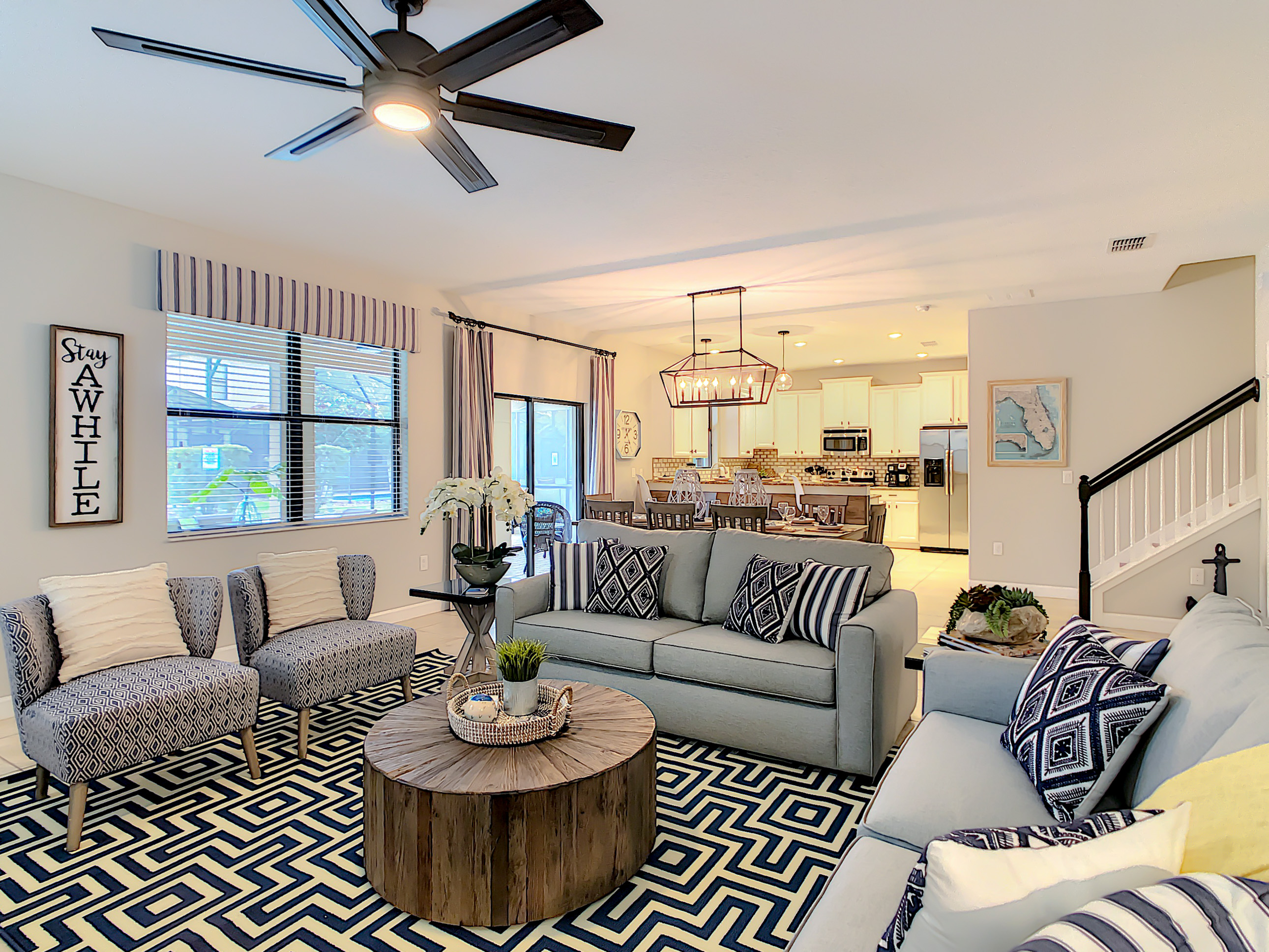 Visiting Florida is something of a right of passage for many of us, whether you've got children or you're just a big kid yourself. Staying on-site at one of the state's many theme parks or resorts is not only expensive but can be inconvenient if you're hoping to see more than just one. So why not book somewhere in the middle, for a little luxury and a whole lot of fun?
Coastal Vibes At ChampionsGate is a premium self-catering home for short and long-term visits, located a short distance from popular local attractions such as Disney World, Universal, and Star Wars: Galaxy's Edge.
Go to https://coastalvibesvacation.com for more information.
The 14-bed property is located within the ChampionsGate Resort, and has been updated throughout to offer you a variety of luxurious amenities – with over $150k worth of improvements made to the accommodation in recent years.
During your stay, you can enjoy the interior offerings at the house, with each of the 6 bedrooms thoughtfully decorated for adults and children to enjoy. Several bedrooms feature high-quality, hand-painted murals of pop culture characters from the movies, as do the games room and home cinema.
Watch a guided video tour of the house here https://www.nodalview.com/en/s/0kTQJ6PrH1jQnmOdzZBV64
In the resort itself, you can explore the facilities available throughout your stay at Coastal Vibes, including access to the Oasis Water Park, Clubhouse, a private golf course, a private tennis course, and more. Off-site, the property is well-located for easy access to a number of theme parks and resorts, and you can reach Disney World in 20 minutes by car, Star Wars: Galaxy's Edge in 25 minutes, and Universal Studios in 40 minutes.
You'll find there's plenty to do at home during your stay, as the large private cinema downstairs is packed with comfortable seating, a 120" screen with surround sound, a snack fridge, and larger-than-life murals of Star Wars characters Princess Leia Organa and Chewbacca. Upstairs in the games room, you can play a friendly game of Foosball or air hockey, beat your top score on the arcade games available, or play on the Xbox or PS4 while surrounded by murals of popular Marvel characters like Black Panther, Thor, and Captain Marvel.
"Check-in and communication were excellent," said one satisfied guest. "The house was spotless and as advertised. The film room was great, and the house is very handily placed for the Clubhouse as well. Overall money well spent."
Coastal Vibes At ChampionsGate is the spacious premium property you can rely on for convenience and a little luxury during your stay in Florida!
Ready to learn more? Visit https://vimeo.com/373140051/7a543e7f24 to take a look.