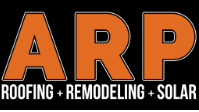 If you want to have your roof installed, remodeled or repaired by a truly better business, you want ARP Roofing & Remodeling, who are now BBB Accredited.
Being BBB Accredited by the Better Business Bureau means that the trusted roofers have met the highest standards for American businesses. As a long-established roofer, ARP Roofing & Remodeling has earned this accreditation based on their time in business, their low complaint volume and their determination to serve you, their customers, to the highest standard. In 2023, ARP Roofing & Remodeling is proud to add this award to their existing GAF and CertainTeed certifications.
Go to https://arproofing.com/san-antonio-roofing-contractor/ to find out more.
ARP Roofing & Remodeling is committed to constantly upgrading their certifications and the quality practices they offer you, following the latest figures on roofing contractors, which reveal that 96% of roofers go out of business in just 5 years. With over 30 years of combined experience, the ARP Roofing & Remodeling team believes their new BBB Accreditation showcases their commitment to being a reputable, reliable roofer that you can trust.
As a full-service roofer, ARP can help local businesses in Terrell Hills and San Antonio, like yours, install a new roof for your new build, renovate your aging roof, or repair your damaged one. They can work with metal roofing and more traditional tile and shingle roofs. The company also offers PVC and TPO single-ply roofing installation, renovation and repair services. They can assist you with their commercial roof gutters, foam insulation and solar panel solutions. Learn more at https://arproofing.com/
In all cases, as a BBB Accredited contractor, ARP Roofing & Remodeling will help you to decide on the most cost-effective course of action, both for now and into the future.
A spokesperson for the roofing contractors said, "For outstanding roofing services provided by licensed and insured experts, call ARP Roofing. We're a full-service general contracting company servicing the great state of Texas. We specialize in residential and commercial roofing, roof repair, seamless gutter installation, storm damage repair, property improvement, and remodeling services. In all that we do, we are dedicated to delivering exceptional services and exceptional results at an honest price."
ARP Roofing & Remodeling is proud to be giving you the highest-quality roofing and the best service at the most affordable prices.
Visit https://arproofing.com/contact/ to see how ARP can help your business get a top-quality roof over its head.