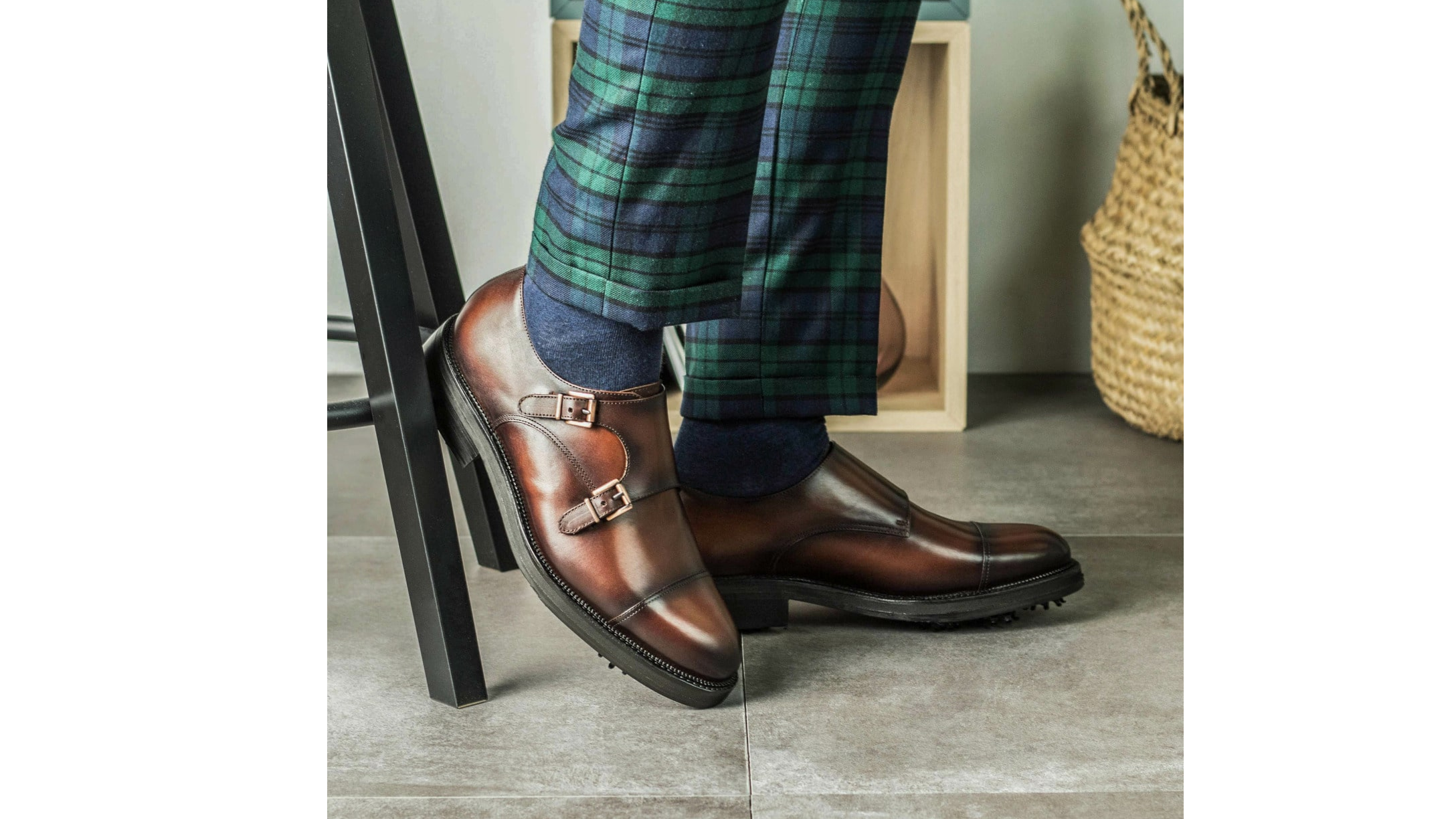 Robert August wants you to hit a hole-in-one with your golfing fashion game the next time you step out onto the greens.
The retailers are proud to be bringing you the timeless, refined and understated Oxford men's shoe, reimagined for the golfing greens. All of Robert August's new golf shoes are handmade and made to order, and the brand is dedicated to the finest artisan craftsmanship.
Go to https://augustapparel.com/product-category/mto/mens/golf-shoes to find out more.
The launch of their new Oxford golf shoes reflects the growing men's golfing fashion market. As a recent article on GQ magazine explained, the world's top golf clothing brands have been changing the sport's fashion game over the past few years, reinventing the dominant style on the greens, and ushering in a look that is both traditional and completely contemporary.
As the sport's sartorial stakes are raised, Robert August knows that your golfing footwear must do more than just offer you peak performance. It needs to look good, too.
Therefore, with the brand's new Oxford golf shoes, they are striving to give you both fashion and function. You'll appreciate that each pair of their new Oxfords is made by hand in their artisan workshop in Almansa, Spain, using fine European leather and fabrics.
Their golf shoes are also made with a Goodyear welt. This traditional shoemaking craft places an additional piece of leather, the welt, between the upper and sole of the shoe. This will make your shoe more form-fitting, comfortable and durable.
You'll love that Robert August has also partnered with Softspikes® to furnish all their new golf shoes with the US' preferred brand for cleats.
Because all of their shoes are made to order, you can select between popular shades like cognac, brown, black, navy blue, burgundy, and more. You can also customize the length and the width of your new shoe.
Robert August ships their handmade shoes directly from their Spanish workshop to your door. They are currently offering you free shipping on all golf shoe purchases.
A spokesperson for the bespoke shoemakers said, "Our Oxfords are stylish and classic shoes that are perfect for tee time. With their closed lacing style, they're a timeless piece that every golfer should have in his wardrobe. You can dress it up or down when you're on the greens, making it versatile and easy to style."
Dress to impress next time you're on the greens with a new pair of Oxfords from Robert August.
Visit https://augustapparel.com/product-category/mto/mens/golf-shoes to customize your made to order pair today.