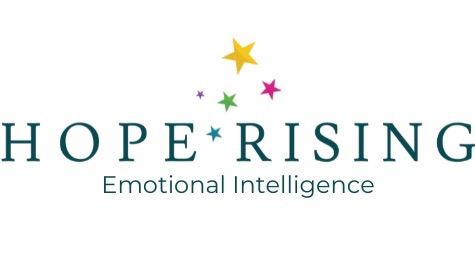 Elementary school students have taken some serious knocks in the past few years. A national teacher shortage has led to many schools having even larger class sizes, while cutbacks in education funding have left many students without the technology and materials they need.
And then, of course, there was the pandemic quarantine, which created all kinds of developmental disruptions at a crucial age for elementary school students.
Hope Rising believes that teaching students how to be hopeful and build their emotional intelligence can vastly improve their ability to thrive in the face of adversity and heighten their learning capacity overall. And they've created the world's first hope-certified emotional intelligence curriculum to do just that.
Want to learn more? Just go to https://hoperisingedu.com/sample-text/
✦ School Troubles ✦
Elementary school students often struggle to consistently manage their emotions in class, especially when they have gone through one or multiple adverse childhood experiences. Mismanaged emotions can lead to conflicts or fighting amongst classmates, disrespectful interactions with teachers, and other classroom disruptions that take away from learning time.
Along with the pressures of homework and tests, your students may also struggle with the pressures of socializing and collaborating with classmates. For many students, adapting to in-person learning after remote learning during quarantine has created a lot of extra stress and anxiety.
✦ How Hope Can Help ✦
Hope Rising aims to help create healthy communities within elementary school classrooms where students encourage and support one another and engage in respectful, open communication with their teachers. This curriculum, called "My Best Me", uses scientific research on the power of hope and centers it around these five essential aspects of life: identity, health, community, environment, and economics.
"My Best Me" teaches your students how to develop and maintain habits that will support their physical, mental, and emotional health. By teaching kids to take care of themselves and be accountable for their actions, this EI curriculum builds a foundation of personal power and positivity in your students.
The program also shows your students how to effectively set goals, and how to create actionable pathways and build the willpower needed to achieve those goals. This, in turn, builds their confidence and self-esteem which will not only empower them in the classroom but will continue to empower them into their adult lives.
The importance of a healthy community is another concept highlighted in "My Best Me". Your students will learn how to understand their own identity and the essential part they play in creating a strong, collaborative community in the classroom and beyond.
✦ About Hope Rising ✦
Hope Rising is a curriculum developer that is dedicated to serving both teachers and students with its comprehensive emotional intelligence programming. The company strives to provide structural support with its fully developed, flexible lesson plans, as well as supplemental, individualized support in the form of teacher training, a collaborative teacher discussion group, and educational blog entries on the website. Hope Rising's award-winning curriculum, "My Best Me", can be used in kindergarten up through high school classrooms.
Want to learn more and preview a sample of the "My Best Me" curriculum from Hope Rising? Just go to https://hoperisingedu.com/