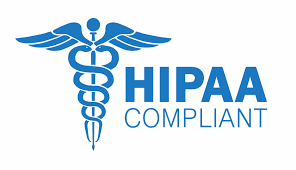 Never allow staffing shortages to impact the quality of your healthcare services - maintain and nurture your patients' experience by augmenting your workforce with BeeSeen Solutions today!
The Digital Agency and Strategic Advisory will augment your workforce and provide you with end-to-end customer engagement strategies for healthcare clients across the US.
Find out about its staffing solutions at https://bsscx.com
BeeSeen Solutions can help you overcome talent shortages in the healthcare sector by maximizing your staff flexibility and response capabilities. The SaaS agency can connect you with experts trained in the technological aspects of the healthcare sector, such as coders and software developers, as well as business consultants and billing professionals.
Specifically, it can partner your healthcare organizations with teams adept at creating Claims Denials, Insurance Receivable Follow Up, Patient Account Services, Billing and Coding, Dedicated Resource and Talent Sourcing, Accounts Receivable Clean Up, Third Party Claims Reviews, tied to a full suite of outsourcing strategies. These industry experts can decrease your AR aging and improve your company's cash flows as well as eliminate the potential for loss caused by missed claim deadlines.
You can find out more by visiting https://beeseensolutions.com/about-us
By finding the right staff to streamline your company operations, BeeSeen Solutions can optimize your internal business processes and boost productivity. By taking a solution-focused approach, the agency is prepared to customize its services for your needs
As a full-service partner, it can help companies strengthen their industry reputation through talent sourcing, business consulting, and mobile app development. With the capabilities to foster scalable growth, pursue measurable business goals, and reduce employee attrition, while staying committed to ensuring results-driven solutions and successful business partnerships.
About BeeSeen Solutions:
BeeSeen Solutions is a Digital Agency and Strategic Advisory providing Next Generation Technologies, Digital Marketing, Merchant Processing, Staffing Augmentation and Workforce Management, among a full suite of offerings.
Co-Founder Peter Pinto stated "Every Organization is trying to manage the skyrocketing inflationary costs to operate while still being able to ensure to clients an ease of doing business. The expansion of BeeSeen Solutions global footprint allows clients to take advantage of experienced professionals that operate as an extension of their internal teams in addition to NextGen Technologies. This is supported with the highest levels of compliance, along with security to ensure a positive patient and customer experience."
Browse the full range of staffing and consulting services at https://beeseensolutions.com/outsourcing