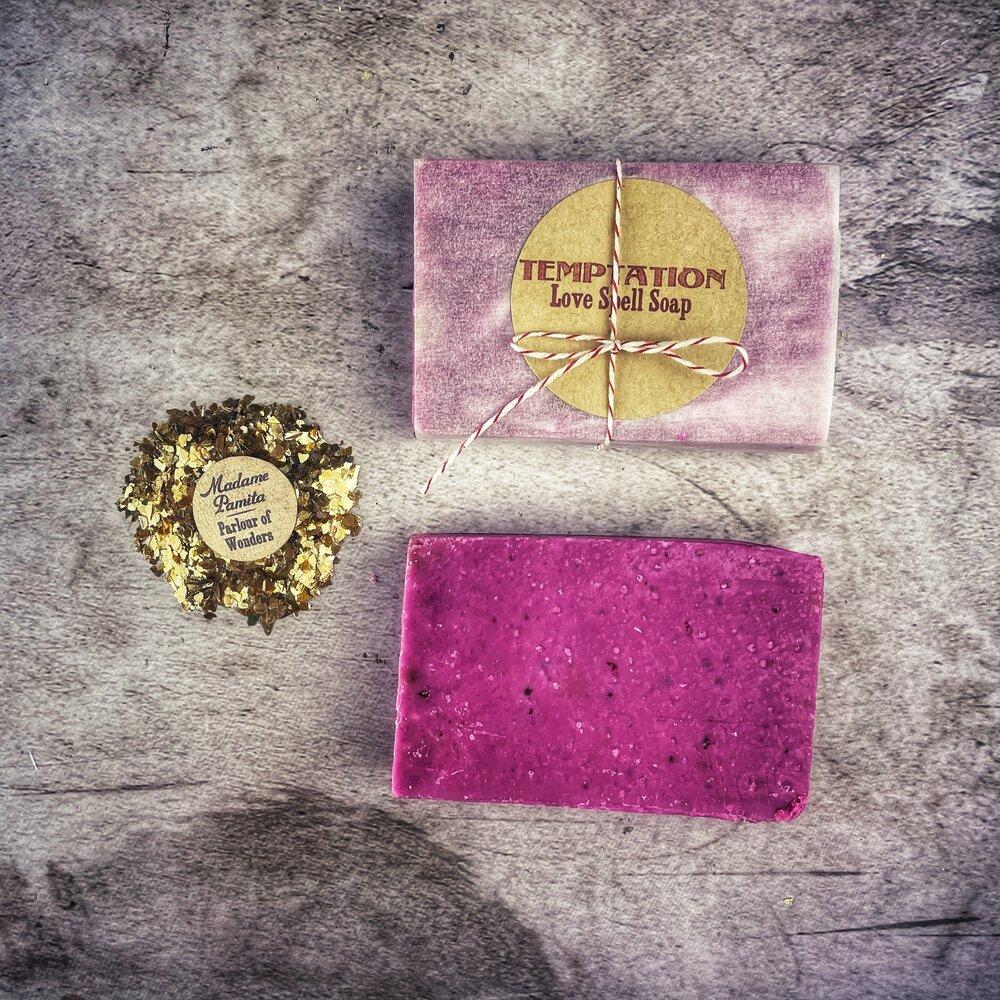 When it comes to accessing your personal power and channeling your intentions, there's nothing like a little magic to get you started. But if spellwork feels a little daunting and you're not sure where to begin, there are simpler ways to go about your plans. Spiritual soaps from Parlour of Wonders have been developed with tried and true magical ingredients to help you bring your power into focus and achieve your goals – all with a little ritual and intention!
The carefully created range includes such soaps as the 'Van Van Cleaning Spell Soap', which provides a fresh, lemon fragrance and helps you to cleanse away bad luck and make way for better things.
Go to https://www.parlourofwonders.com/product-category/spiritual-soaps for more information.
In the Parlour of Wonders online store, you can browse and purchase a variety of traditional and modern witchcraft tools, products, and accessories, from spell kits and mojo bags to smudge sticks and amulets.
In addition to offering you everything you need for a magical, spiritual lifestyle, the website also offers a number of resources to help you learn about magical paths, tools such as tarot cards, and important aspects of the craft such as the Law of Attraction and spellwork principles.
POW's collection of spiritual soaps includes products such as 'Millionaire Money Spell Soap'. Specially blended with mild greens, sage, sea salt, and peppermint leaves for a fresh, clean scent, each ingredient has been chosen to help you find prosperity and financial abundance – as well as gently exfoliating and nourishing the skin with ground oatmeal.
If you're interested in attracting love, luck, and luxury, the 'Queen of Sheba Attraction Spell Soap' might be more suitable, handmade with fragrant oak moss, warm vanilla, amber, and a hint of citrus to soften skin and supercharge your daily manifestation practice – just repeat your words of affirmation as you wash and let the soap do the rest.
All soaps weigh 4oz, are handmade using unique magical formulas developed by the company, and are offered with fast USA and Canada delivery in fully-recyclable packaging.
Owner and witch Madame Pamita also provides a regular 'Spell Squad' newsletter for those interested in learning more about witchcraft – which includes exclusive discounts, secrets and spell tips, access to a weekly Zoom Q&A discussing magic, and a free ebook, 'Seven Secrets to Supercharge Your Spellwork'.
Ready to jump on the broomstick? Visit https://www.parlourofwonders.com/product-category/spiritual-soaps to take a look!