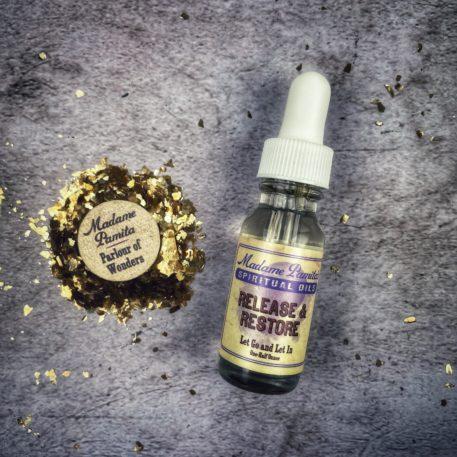 With Parlour of Wonders' crystal skin oils, you can create a deep sense of wellness in both your physical and spiritual body.
Their new oils are crafted from a potent proprietary formula which combines a fractionated coconut based with genuine essential oils and natural crystals. Parlour of Wonders is also proud to now be offering interested customers like yourself the opportunity to receive these oils faster than ever with their new USA and Canada delivery plans.
Go to https://www.parlourofwonders.com/product-category/spiritual-oils to find out more.
The launch of their new skin-softening crystal skin oils coincides with a recent editorial from Cosmetify, which explained why the popularity of crystal-infused skincare products is swiftly on the rise. More than just being useful as Gua Sha tools or facial rollers, when crystals are crushed and incorporated into skin oils, serums and masks, they have been shown to improve the absorption of other active products, detoxify your skin, shield it against environmental nasties and improve its brilliance and luster.
With this potentiality in mind, Parlour of Wonders has crafted their expansive range of silk oils with an array of different natural crystals and crystal powders contained within each bottle. You'll love the fact that their cosmetic-grade and skin-safe products are also enriched with the finest organic herbal and floral elements.
Their fragrant, purifying skin oils have been designed to both soothe and soften your skin and awaken and energize your soul. As such, as a purveyor of primarily spiritual wares, Parlour of Wonders has crafted each one of their new crystal skin oils with a spiritual manifestation intention in mind.
For example, the store's Good Luck Oil is designed to help you tip luck in your favor in all avenues of life. With a combination of allspice, cinnamon and clove and a whole genuine aventurine gemstone inside the bottle, the oil can be applied directly to your skin or added to a spiritual bath.
Alternatively, if you are looking to do some inner work and attain a state of self-love and confidence, Parlour of Wonders recommends their Self Love Oil to you. You'll notice highlights of sweet rose, jasmine, and lavender in the oil, which also contains the powerful Kambaba jasper gemstone.
Parlour of Wonders is a Los Angeles-based online boutique for spiritual items like essential oils, candles, bath powders and runes. Its founder, Madame Pamita, also runs spiritual enlightenment and mindfulness courses.
A spokesperson for the store said, "Madame Pamita Spiritual Oils are handmade with real botanical essential oils, herbs, and gemstones. Find one that works for your intentions – protection, prosperity, love, success, cleansing, and more. Our oils are the first choice for people who know the power of herbal and crystal elements.​"
Treat both your skin and your spirit with Parlour of Wonders' crystal-infused oils.
Visit https://www.parlourofwonders.com/product-category/spiritual-oils to see which oil fits your intentions and can help you manifest what you desire.