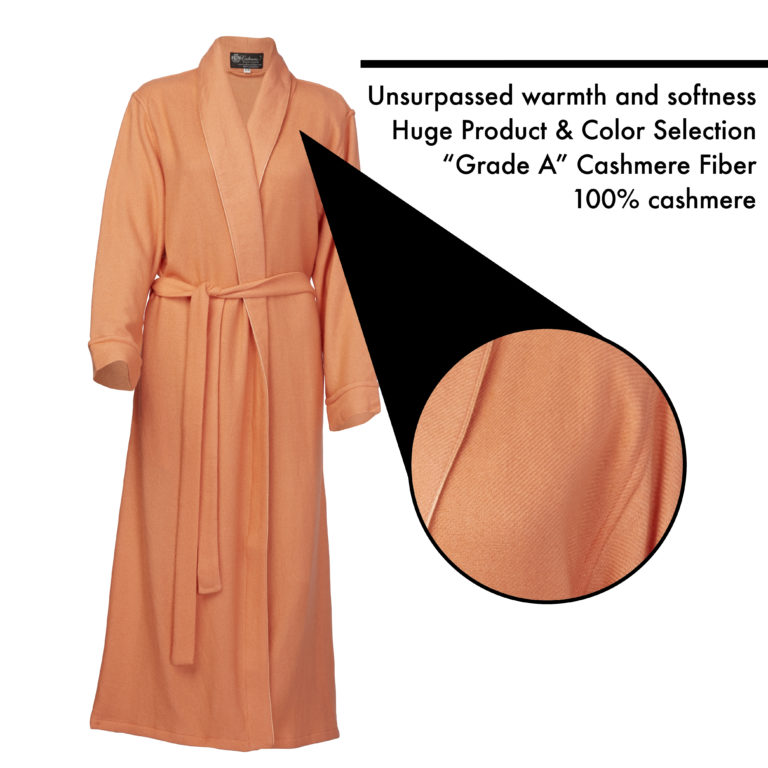 Crafted from the soft underbelly down of goats that are native to the high plateau regions of Nepal, Cashmere Boutique's gorgeous robes are made with the finest grade of cashmere available, and are woven with 4-ply yarn for added warmth and thickness. Available in short and long styles, both versions come equipped with a sash to tie around the waist and inseam pockets for convenience.
It's the perfect choice to keep you warm and cozy while enjoying your morning coffee!
Go to https://www.cashmereboutique.com/product-category/women/robes for more information.
What's more, you won't need to worry about your bathrobe being too skimpy anymore - Cashmere Boutique's robes have ample space for you to wrap yourself up comfortably on those cold winter mornings. Not only do these robes offer maximum comfort, but you can also choose from an array of beautiful colors, ranging from whites and browns to grays, blues, purples, pinks, reds, peaches, oranges, and greens. Plus, with sizes available for both men and women, finding the perfect fit has never been easier!
At Cashmere Boutique, they're committed to providing you with luxury loungewear that is made with 100% Nepalese cashmere. This means you can rest assured that you're receiving a high-quality product that will last for years to come.
When it comes to care, Cashmere Boutique recommends dry cleaning for all of their cashmere items. However, if you do decide to wash your cashmere robe at home, they suggest handwashing in lukewarm water using hair shampoo and drying it flat away from direct heat.
In addition to their bathrobe collection, Cashmere Boutique also stocks an impressive range of clothing, including coats and sweaters, as well as homewares like throws and blankets. All of their products are shipped worldwide from their headquarters in North Carolina, USA, and have received numerous positive testimonials for their quality and professional customer service.
A satisfied customer said, "This is a beautiful robe, well worth the price. I always wear a robe around the house to reduce my heating bill but I'm very fussy about quality. This one is ideally light and soft, and the sizing is perfect for me. It is luxuriously soft and has a lovely edging around the collar plus pockets. Can't say enough good about this robe!"
So why not indulge in a touch of luxury and add one of these cashmere robes to your loungewear collection today? Visit https://www.amazon.com/Cashmere-Boutique-Women-Color-Medium/dp/B004T3LWCE/ref=sr_1_1_sspa?crid=1PE5M8X64R77X&keywords=cashmere+robe&qid=1666057955&qu=eyJxc2MiOiI2LjU0IiwicXNhIjoiNi4wNSIsInFzcCI6IjQuOTkifQ%3D%3D&sprefix=cashmere+robe%2Caps%2C182&sr=8-1-spons&psc=1 to learn more.