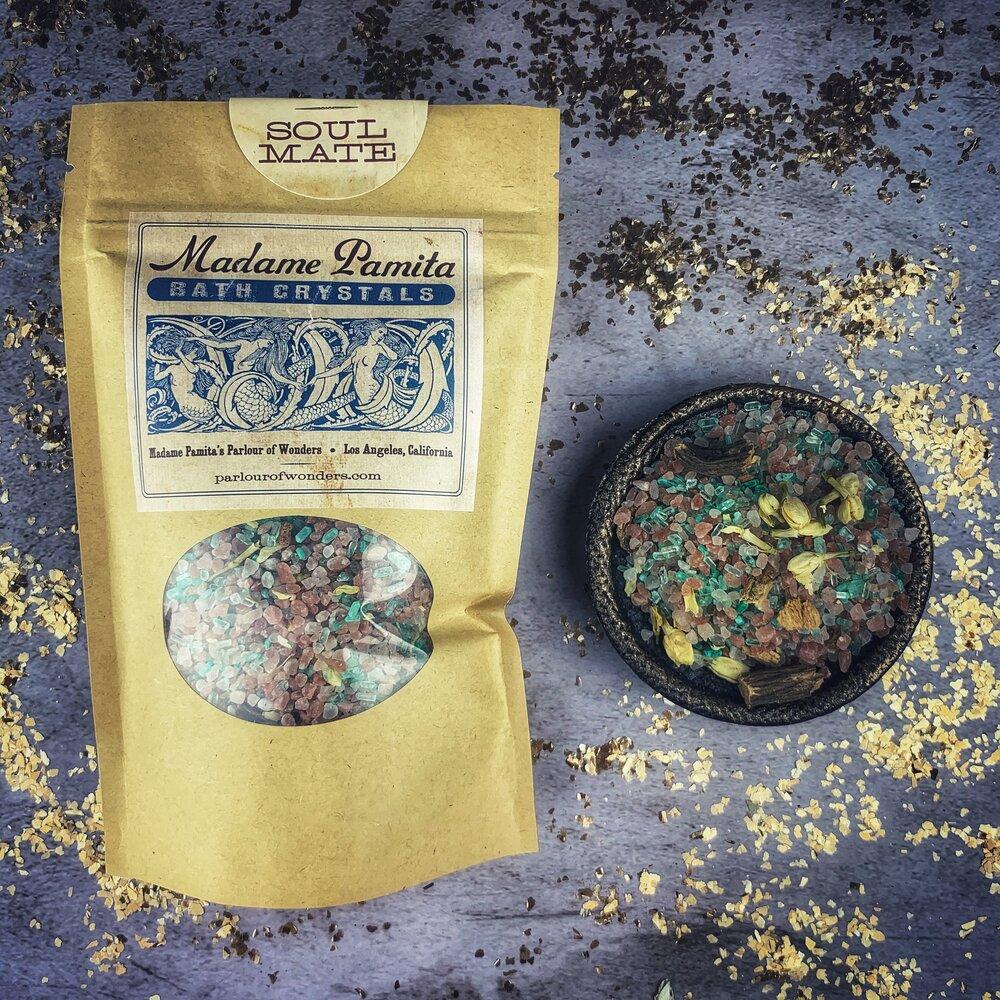 Parlour of Wonders draws upon thousands of years of wondrous ancient spiritual knowledge with their handcrafted and completely natural spiritual bath crystals.
Their renowned soothing bath salts are enriched with essential oils and hand-selected floral ingredients. Due to the popularity of their small one-bath packages, the store is proud to now be offering you both a new medium or three-bath size package as well as a large seven-bath size sachet.
Go to https://www.parlourofwonders.com/product-category/spiritual-bath-crystals to find out more.
The launch of their new three-bath size herbal floral bath salts coincides with recent research on the spiritual and holistic benefits of baths. The bath has long been established as having healing, regenerative, and calming effects on the physical body. However, as a recent exposé from Mind Body Green detailed, spiritual baths—where the user infuses their bath with intention—are also a practice with a long history. Ancient Greek, Egyptian and Indian cultures all believed in spiritual baths, which today have equally been proven to lead to energetic and emotional healing.
Parlour of Wonders agrees. They believe that their bath crystals can help you to cleanse yourself of negative energy, draw positive intentions like love or luck, attain greater harmony of mind, body and spirit, invite a sense of inner calm and peace, and to find your inspiration and full potential.
With this in mind, their herbal floral bath salts have been carefully hand-blended with specific spiritual intentions in mind. For example, popular blends in the collection you can select from include their release and restore, high creativity, reverse negativity, open roads, true love and abundant prosperity crystals.
You'll notice the difference when taking a Parlour of Wonders' mineral bath because their blends are completely handcrafted and use exclusively all-natural ingredients. All their crystals are made from a base of pure sea salt and Epsom salts and then are uniquely blended with powerful essential oils, organic herbs and fragrant florals.
Parlour of Wonders is the home of Madame Pamita, a notable speaker, author and spiritual wellness guru. In addition to their bath salts, they retail a carefully curated range of candles, spiritual oils, crystals and more. They ship across the US and Canada.
A spokesperson for the store said, "Spiritual bath crystals are an ancient tool for cleansing the self, clearing the environment and bringing in better conditions. Try ours out and you'll see the difference—these bath crystals are powerful and extremely effective tools for soothing and restoring one's self and for setting one's intentions."
The next time you take a bath, make sure you properly set your intention and attain spiritual harmony with one of Parlour of Wonders' soothing herbal floral bath salts.
Visit https://www.parlourofwonders.com/product-category/spiritual-bath-crystals to discover your intention and purchase a three bath size pack today.