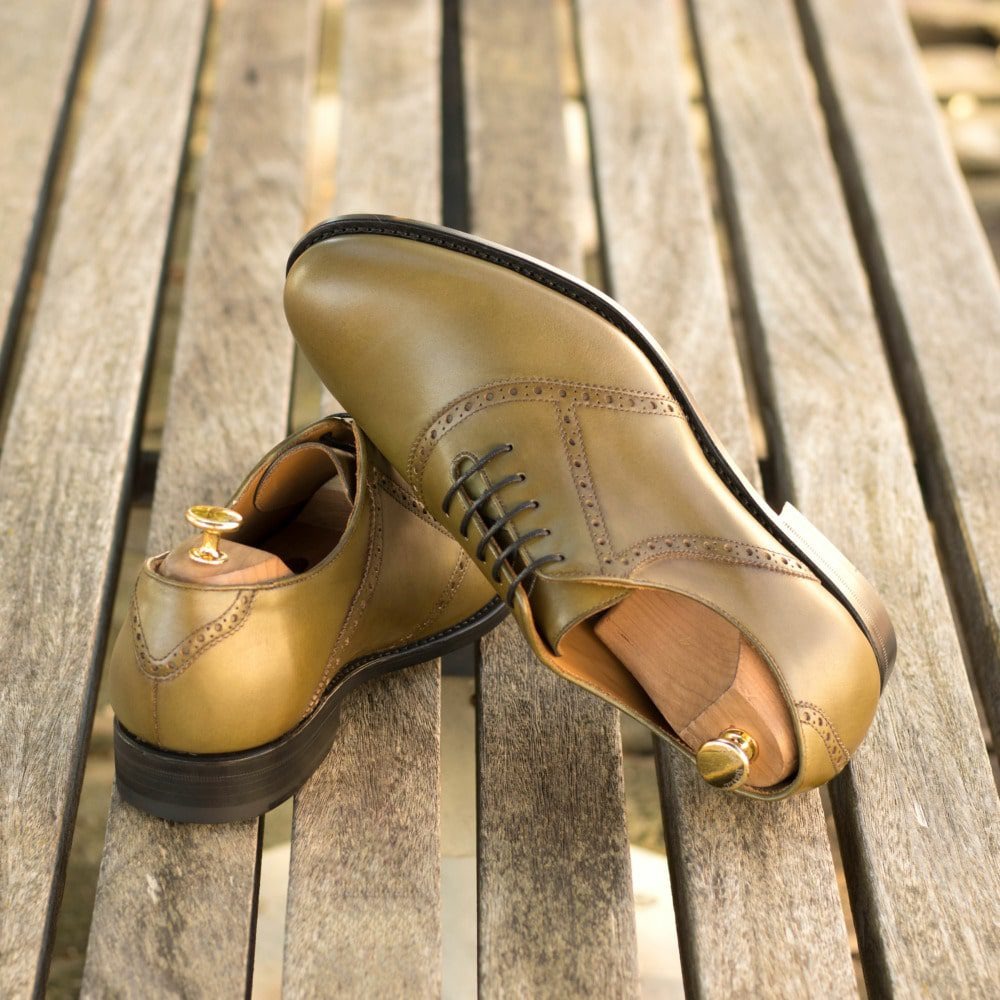 There's only one shoe you need to add to your Spring wardrobe this year, and it's a luxury made to order men's saddle shoe from Robert August.
Robert August's new saddles shoes are handmade in their boutique artisan workshop in Almansa, Spain, a town with a legacy of shoemaking dating back to the early 18th century. As such, Robert August can guarantee you that your new saddle shoe will be made to the highest standard of craftsmanship and using the highest quality materials.
Go to https://augustapparel.com/product-category/mens/mens-dress-shoes/saddle-shoes to find out more.
Robert August has designed and released their new men's saddle shoes as the flagship model in their upcoming Spring 2023 season. With winter now almost two-thirds over, the brand knows men like you are looking to update your wardrobe for the coming spring months.
Robert August has decided that the timeless, elegant yet playfully youthful saddle shoe is their shoe of the season. As such, their new collection is available to you in warm and spring-appropriate hues like brown, burgundy, cognac and navy blue.
Because all of their new saddle shoes are made to order, you can also customize the colors and finish of your preferred shoe, with a softly two-toned artisan hand patina look available.
One popular new pair from Robert August's Spring 2023 collection is their The Lincoln Ave. Saddle Shoe No. 8011. This classic yet unique pair gives you a golden sand luxe suede upper with a warm terracotta red full-grain leather saddle and a versatile heeled rubber sole in a shade called brick.
You can opt to purchase this new design as is, or further customize it when you order.
You'll appreciate that Robert August's new saddle shoes will all be handmade from the finest Spanish and Italian leathers, and accented with hand-spun French fabrics. They will also be made using the Goodyear welt method. Therefore, you can expect to enjoy greater form-fitting comfort and durability from your new saddle shoes.
Robert August can make their new saddle shoes to suit your size specifications, including from a US 5 to 17 in length and in a D, EE or EEE width.
A spokesperson for the renowned Chicago-based shoemakers said, "The Lincoln Ave. Saddle Shoes are the perfect way to add a touch of style to any outfit. Their distinct two-color look is a timeless classic that looks great with both casual and formal styles. Part of our Iconic Chicago Collection, these versatile shoes get their name from the saddle-shaped piece that goes across the lace area."
With Robert August, you'll be in fashion all spring long and for years to come.
Visit https://augustapparel.com/product-category/mens/mens-dress-shoes/saddle-shoes to customize your made-to-order pair of luxury shoes, and discover why the saddle shoe has never fallen out of fashion.