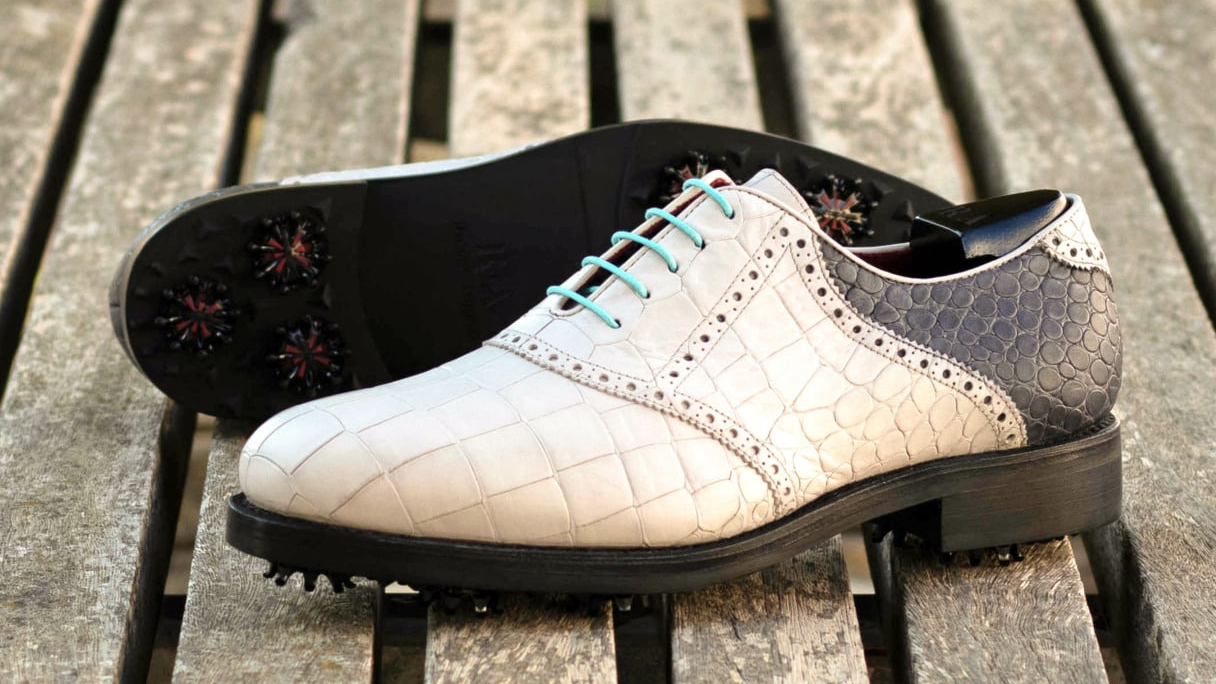 Robert August is letting you design your own pair of luxury leather golf shoes to make sure they really suit you to a tee.
Robert August has taken inspiration from the latest on-the-greens fashion cues in the development and design of their new men's wingtip golf shoes. Robert August is reimagining this classic shoe - which gets its name for the additional overlay of leather on the toe that creates a W or a wing shape - for the golfing greens and creating it in a selection of both timeless and modern finishes and colors you're sure to love.
Go to https://augustapparel.com/product-category/mto/mens/golf-shoes to find out more.
The release of Robert August's new wingtip golf shoe collection follows on from a recent style report from Real Men, Real Style. The popular platform recommended the wingtip shoe as the perfect way for men to elevate their style without looking too formal.
Robert August knows that contemporary men's golfing fashion is moving away from the rigid and excessively polished looks of previous eras into more playful and edgy styles, which is why they recommend the wingtip to you as a stylish and casually refined footwear choice.
The brand has designed a selection of base models in a variety of profiles and popular shades, like black, brown, midnight blue, cognac and burgundy. However, because all of Robert August's wingtip golf shoes are made to order in their reputable Spanish artisan workshop, you can also customize them.
Through the brand's online 'Design Your Own' interface, you can choose the heel type, toe shape, colors, laces, and finishes of your new golf shoe. You can choose between soft two-tone looks like the artisan hand patina and bold textures like genuine python.
Robert August is confident that you will notice the improved style, comfort, and performance of your pair of wingtip golf shoes as the brand makes them by hand using the time-honored standard of quality shoemaking, the Goodyear welt.
You'll appreciate that all the brand's wingtip golf shoes also come with Softspikes® cleats as standard.
A spokesperson for Robert August said, "Our new men's wingtips are stylish and sophisticated shoes that are perfect for the greens. Made with high-quality materials, these shoes are sure to last you for many years to come. The unique design of our wingtip will make you stand out from the rest, while the comfortable fit will keep you feeling great during a long day of golfing."
All your golfing buddies will be green with envy when you step out onto the greens in your new Robert August wingtips.
Visit https://augustapparel.com/product-category/mto/mens/golf-shoes to customize your new pair today.