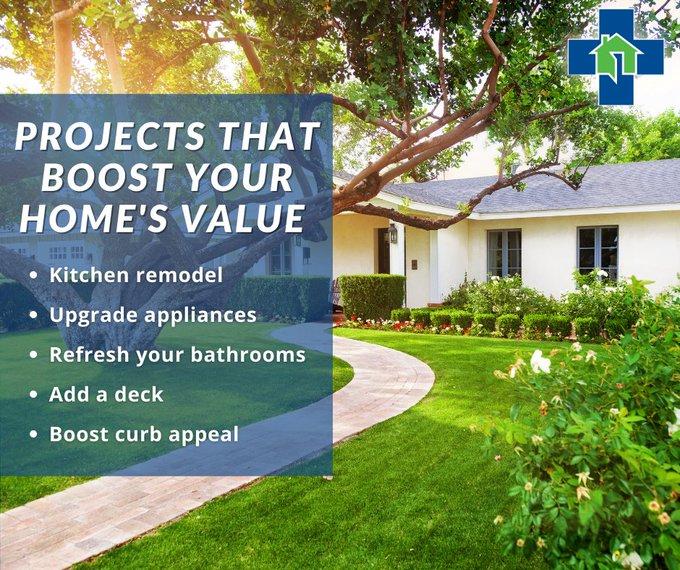 Whether you want to remodel your kitchen, upgrade your bathroom, or fix a broken step on your deck – these home improvement professionals can get it all done!
House Doctors offers you flexible packages, both for one-time repairs and recurring maintenance services.
You can find more details about the company at https://www.housedoctors.com/tampa-east
With decades of experience working on jobs of varying complexity, the team strives to meet all your home improvement needs, no matter how big or small the project is.
The locally owned company comprises highly skilled, fully insured, and bonded professionals licensed to provide a wide range of home repair services in East Tampa. The team has decades of experience working on jobs of varying complexity, covering simple plumbing repairs as well as more technical remodeling projects.
The company's handyman technicians can assist you with all your home upgrade projects, from flooring and cabinet installation to full bathroom and kitchen remodeling. Home maintenance services on offer include door and window installation, light carpentry, low-voltage electrical work, and wall patching and painting.
Home Doctors also offers you a range of services for improving the curb appeal of your home and increasing its market value, including exterior painting, gutter and siding installation and repair, and deck and fence building.
They offer upfront price estimates which come with an easy scheduling option, so you can quickly book the most convenient time for the repair.
Since 1994, the company has been serving East Tampa and the surrounding communities. With the latest expansion, Home Doctors reiterates its commitment to providing homeowners with timely, quality, and affordable solutions for keeping their homes in top condition.
"I hired House Doctor to fix my plumbing, remodel my bathroom, and patch my ceiling. They did a fantastic job. Dave and his team were super nice and easy to work with," a satisfied client said. "Throughout the project, Dave would offer to help with supply run if something were needed. While they were here, my air condition drain got clogged. Dave and his team flushed my drain out for me as a courtesy with no additional charge. They know how to keep a customer happy. I would recommend them."
If you've been pushing off minor repairs that need doing around your home – you don't have to anymore, as the folks at House Doctors can help!
For more info, click here https://www.housedoctors.com/tampa-east or call 813-741-0100 if you want to request a quote.