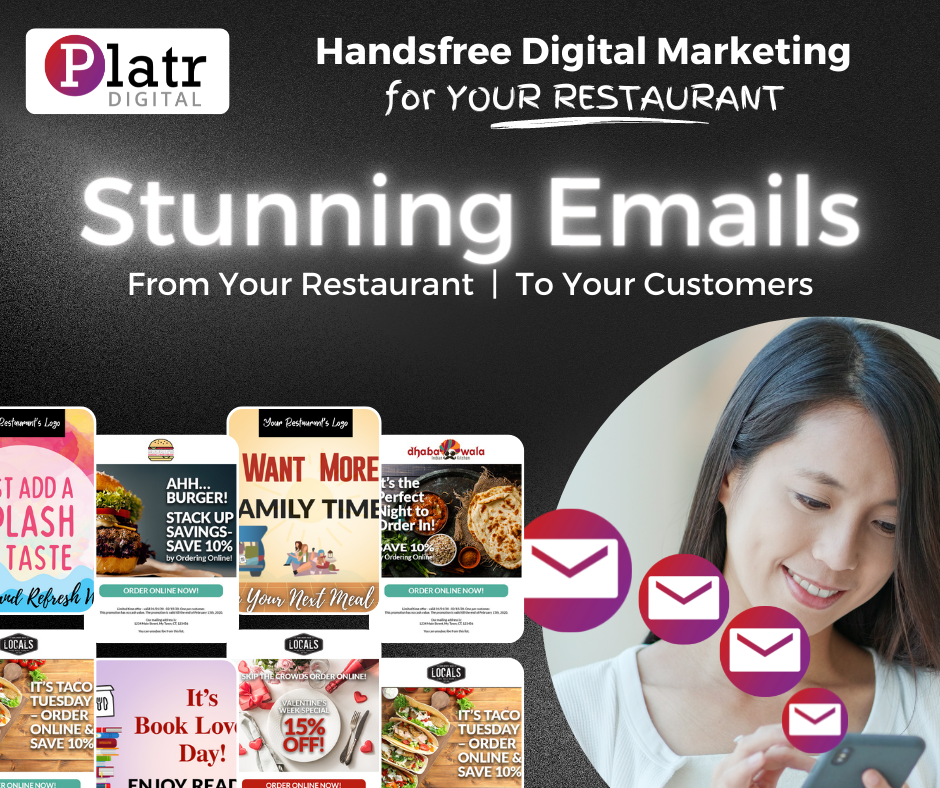 If you want to get more repeat business for your independent restaurant, you need to harness the power of email. This cutting-edge marketing suite takes all the stress and hassle out of your hands with just the right level of automation!
The platform provides you with the audience targeting and email management system you need to drive traffic both dine-in and online. It facilitates the creation of timely and relevant marketing campaigns for stronger brand growth.
Get all the details at: https://www.platr.co
Platr's automated email marketing solution is tailored to each restaurant and can also be personalized for customers based on audience behavior and survey responses. The hands-free solution targets promotional advertisements for existing customers to re-engage them and encourage action through reminders.
By creating recurring customer outreach campaigns, you can keep your business at the forefront of customers' minds. Because the platform has been designed specifically for the restaurant industry, email open rates average above 15%.
The email marketing suite is 100% CAN-SPAM compliant and adheres to all the latest legislation from the Federal Trade Commission. Each email sent is backed by a robust email delivery system and uses a dynamic database of opt-in information.
Platr integrates with your existing frameworks and strategies, and email addresses can be imported automatically. Combined with a proprietary online ordering service, it offers in-depth analytics for campaign optimization. Reports can be read online or delivered to you by email.
Additional details are provided at: https://www.platr.co/automated-email-marketing
Platr has created its restaurant marketing toolkit to allow you to establish your brand and build trust with customers. It increases Google ranking and brand visibility while generating more five-star reviews. All content can be adapted based on expert-designed templates that have proven results across a variety of previous campaigns.
In addition to the email marketing solution, the restaurant growth suite leverages social media for audience engagement and content marketing. Posts can be customized, automated, and published across platforms from one dashboard.
A spokesperson for the company states: "Platr can be a restaurant's virtual marketing resource that never sleeps. It automatically customizes email campaigns sent from you to your customers. Your customer will receive reminder or promo emails every seven to 10 days. You can become an excellent marketer without lifting a finger."
If you're ready to take your restaurant to the next level, you want this system in your life!
Check out https://vimeo.com/706401900 for any extra info you need!