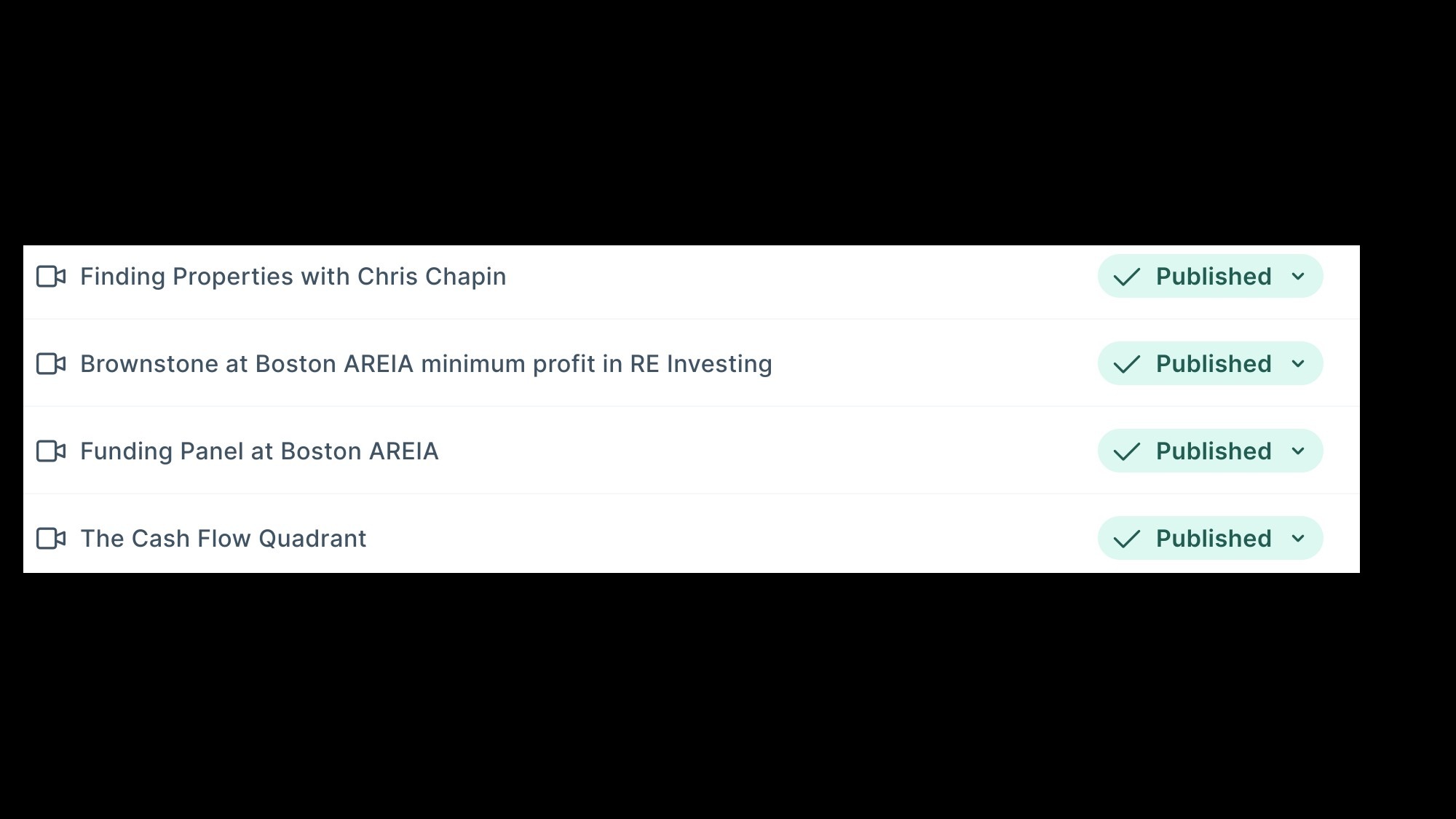 Boston AREIA has announced its Real Estate Investing 'Online Membership', now available in the Boston AREIA Member Portal, which fans and consumers desiring education in the real estate investing space should find particularly interesting.
The idea for creating Boston AREIA'S new Online Membership came about during the COVID pandemic, many new investors reached out asking for an online membership where they can be educated on real estate investing without having to come to an in person meeting and asking for coaching. This prompted the online membership which is a hybrid of live zoom meetings and access to recorded live presentations from seasoned investors across the real state investing spectrum.
Boston AREIA got its start when Founder Bernadette Trafton noticed a growing need to provide education to those unable or unwilling to come to live meetings. The membership offer access to valuable education, networking and motivation for members real estate investing business. Bernadette Trafton has been wholesaling, rehabbing, house hacking, developing valuable connections through networking and training individuals since 2007. She has been trained by several real estate investing gurus in the real estate investing world, however Bernadette Trafton always found the best teacher was the experience that comes with real estate deals.
Bernadette has been quoted as saying, "Energy is everything, the energy put into something dictates the outcome!" Because of this, Boston AREIA puts a great deal of energy and effort by communication education opportunities on the website, via email, on Facebook and other social media platforms.
The membership includes:
Core Training includes goal setting, finding properties, wholesaling, accounting, the legal side of real estate investing and more. Also provided are recorded meeting focused on short term rentals, invest like an appraiser, funding deals, mold remediation, 1031 Exchanges, auctions, analyzing deals and more
Bonus content includes finding properties with expert deal finder Chris Chapin, minimum profit guidelines in RE Investing, funding panel and 2 free coaching sessions with Bernadette.
The Online Membership has been live for 3 months. To find out more, visit https://www.bostonareia.com/offers/uSjo3jCD/checkout
For more facts and further information about Boston AREIA, visit https://www.bostonareia.com/