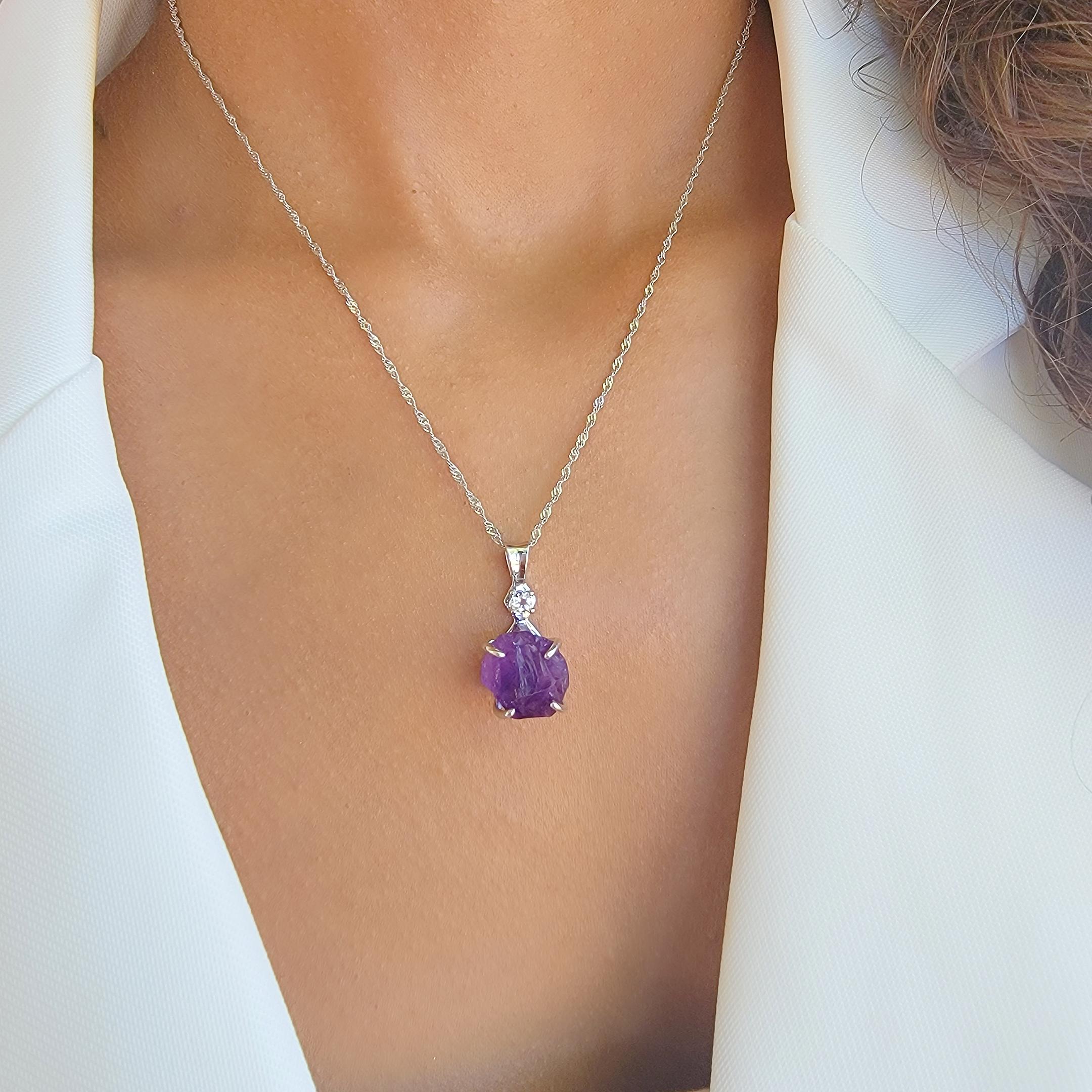 Uniquelan Jewelry believes that the best jewelry shouldn't just look good, it should make you feel good too. That's why they are bringing you pieces made from the world's most powerful gemstones.
Their new strand necklaces feature an array of gemstones that are known for their healing properties, and that are associated with various birthstones and anniversary gifts. Uniquelan Jewelry is confident that their new strand necklaces, as well as their full collection of raw uncut stone jewelry, make the perfect personalized gift for a birthday, anniversary or any other special occasion.
Go to https://uniquelanjewelry.com to find out more.
The launch of their new raw gemstone collection coincides with the latest figures from Pew Research, which reflect that 42% of Americans now believe in the power of objects, like crystals, to contain spiritual energy and healing properties.
Uniquelan Jewelry believes similarly. Their experienced crystal docents, who source the raw gemstones the jeweler uses in their unique pieces, search for crystals that are known to have strong symbolic significance and energetic potential.
You'll appreciate that it is these energetically and spiritually rich raw crystals that are featured in the boutique's new line of strand necklaces.
One popular new addition you're sure to love is their Genuine Amethyst Lariat Necklace. This 16-inch necklace features a strand of 5mm raw amethysts on one side with an accented side featuring larger 10mm long marquise cut amethysts.
Uniquelan Jewelry has selected amethyst for this piece because it is known as the stone of peace. It can be used to protect you and to help you achieve quietude in your mind and spirit.
Another new addition you can purchase is their Genuine Topaz and Pearl Necklace. This bold piece features a dual strand of 10mm round freshwater pearls and a central 20mm raw blue topaz. As with the raw amethyst used in the previous piece, Uniquelan has selected pearl as an emblem of your inner wisdom and truth and topaz as a stone of clarity.
Amethysts, pearls and topaz are also each associated with birthstones and milestone anniversaries that you may be celebrating.
Uniquelan Jewelry has become renowned across the US for their sustainably sourced and energetically powerful raw crystal jewelry. In addition to their new strand necklaces, you can purchase pieces from their array of earrings, rings and bracelets.
A spokesperson for the jewelers said, "For centuries, gemstones have been treasured. They were used and are still used to heal the body and soul. Each gemstone and crystal has the special positive energy it brings. They can help remove bad energy, improve your good energy to help you be at your best self."
If you're looking for a necklace as beautiful as it is restorative and energetically powerful, look no further than Uniquelan Jewelry's new collection.
Visit https://uniquelanjewelry.com to see how their amethyst, pearl and topaz pieces can help you discover your best and most spiritually attuned self.