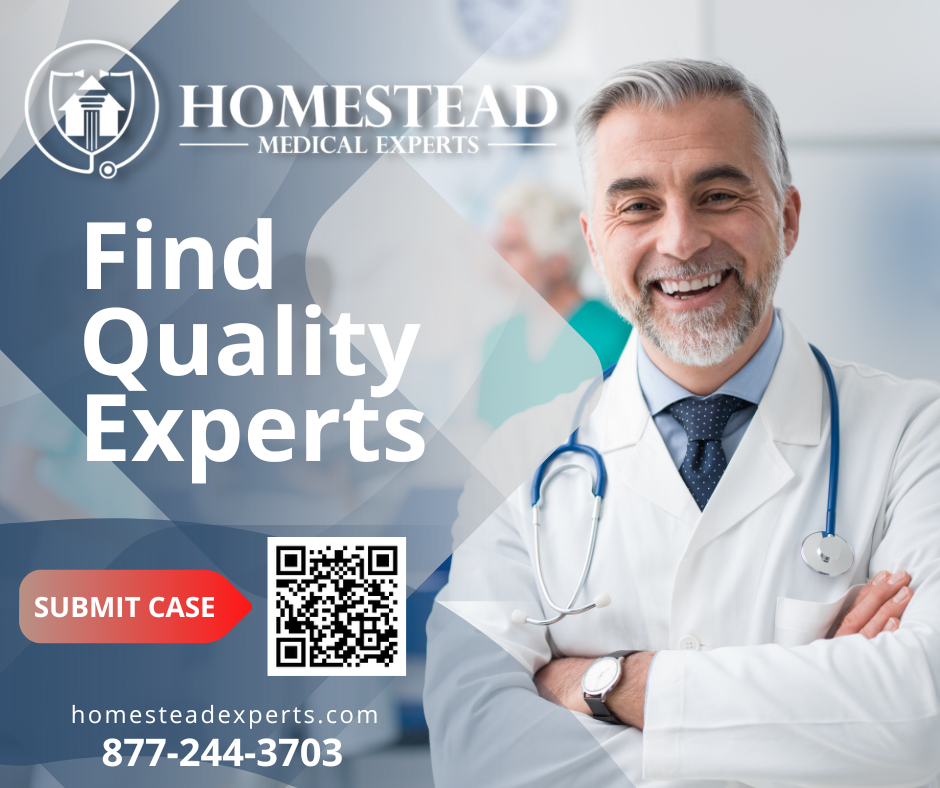 You're busy enough as it is without having to source a medical expert witness for your case. Luckily, Homestead Medical Experts can handle this process on your behalf!
The company's extensive roster of professionals can streamline your search for expert witnesses. It has specialists in fields like anesthesiology, cardiac surgery, neurophysiology, emergency medicine, dermatology, and more.
Learn more by visiting https://homesteadexperts.com
All candidates will be thoroughly briefed about your case and their credentials will be carefully vetted.
According to industry data, about 400,000 personal injury lawsuits are filed each year. Expert medical witnesses enable you to bolster your cases so you not only win in court, but also get the maximum allowable compensation for your clients.
However, finding doctors and other healthcare professionals who are willing to lend their expertise can be time-consuming. You can outsource the hiring process to Homestead Medical Experts to save both time and effort.
These professionals can conduct detailed medical examinations, then release a report or testify in court. Moreover, they can also conduct case reviews to determine if any deviations in the accepted standards of care occurred.
You can book a 10-minute preliminary consultation to discuss your needs with the team.
About Homestead Medical Experts
Homestead Medical Experts offers niche recruiting services to legal firms and attorneys. To date, it has over 10,000 vetted experts in its database who can assist in a wide variety of cases. The firm was established in 2015 by Seth Lefberg, who has extensive experience in both the legal and healthcare industries.
A satisfied client shared this review: "Homestead and its professionals did an outstanding job. They work hard to identify and screen experts, then coordinate and follow through on every aspect of the expert's work. As a practicing trial lawyer with 25 years of experience in personal injury litigation, I can say without reservation this is the best experience I have ever had with the process of finding and retaining expert witnesses."
Hiring expert witnesses can feel like looking for a needle in a haystack. But it doesn't have to be that way if you work with Homestead Medical Experts. Contact the team today!
Check out https://homesteadexperts.com for full details.