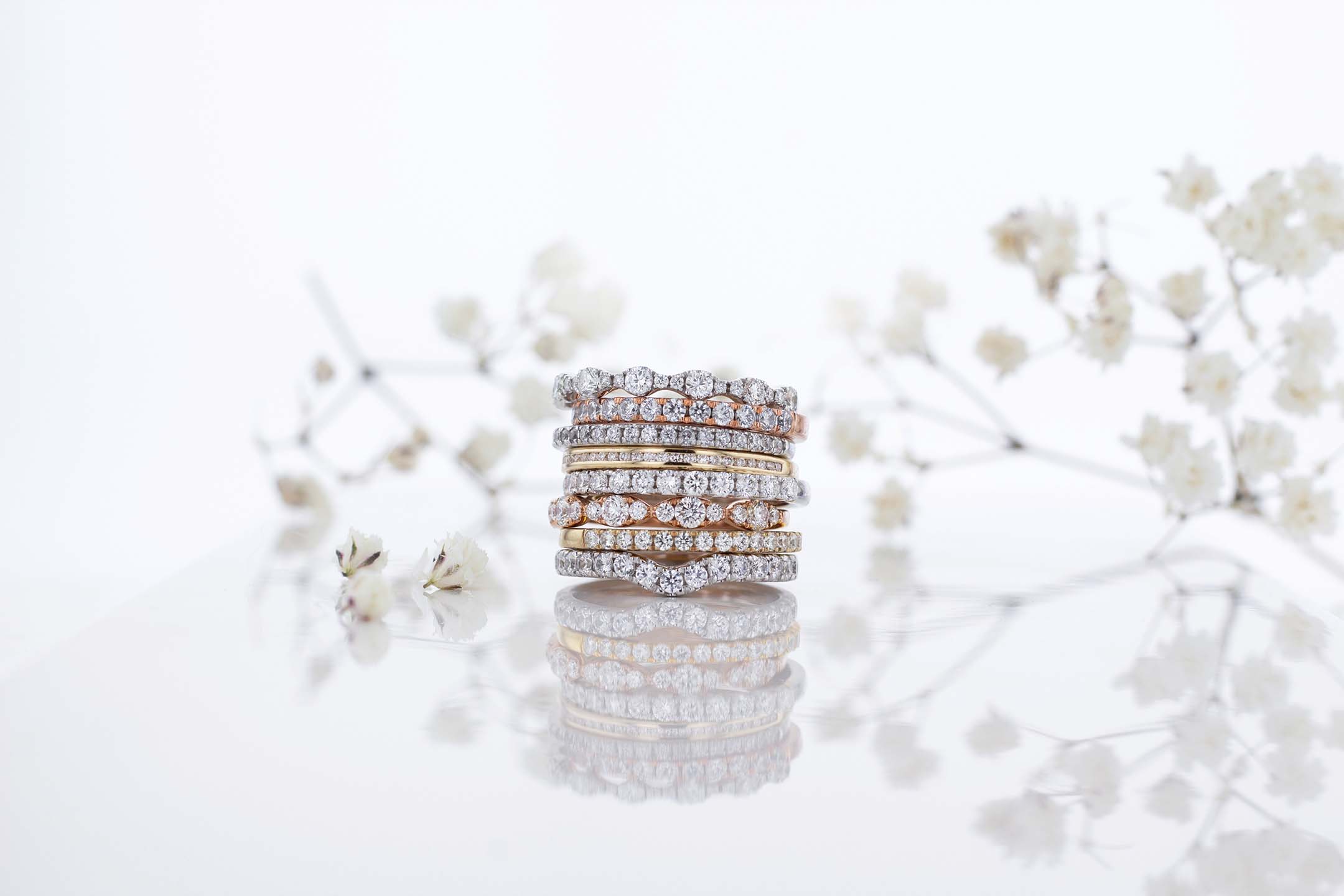 There's no piece of jewelry in your life that you'll treasure more than your wedding and engagement rings – and nothing quite compares to a stunning, sparkling diamond on your left hand. But buying diamonds is a tricky business, and no bride should settle for less than the best – which means objectively graded natural diamonds, and brilliance you won't soon forget.
At Rare & Forever®, every diamond is assessed by cutting-edge artificial intelligence, for consistency, clarity, and quality every time.
Rare & Forever®'s latest range provides you with a thoughtfully crafted selection of wedding, engagement, and even casual jewelry made using the best quality diamonds available, each of which has been objectively graded by Rare & Forever®'s advanced AI technology.
Go to https://rareandforever.com for more information.
With Rare & Forever®'s recent additions to the range, you can select from a choice of timeless, classic, and modern designs in 14k or 18k white, yellow, and rose gold and platinum to mark special occasions.
Historically, when a diamond is evaluated for quality, its cut, clarity, color, and carat are decided based on human observation, and the process can be notoriously subjective. Premium-grade diamonds from Rare & Forever® are selected based on a state-of-the-art grading process that utilizes artificial intelligence to assess every diamond for brown, green or milky hues (BGM), and the four Cs.
As such, the diamonds used by Rare & Forever® are not only ethically sourced and natural but fall into the top 1% of diamonds in the world. Offering incomparable sparkle in each piece, this objective process means that even the most pretentious buyer can be confident in the brilliance and quality of the jewelry.
This consistent brilliance can be seen in the retailer's recent additions, which include a number of stackable ring designs that are ideal if you're a bride-to-be, for your engagement, or for your wedding. Available individually or in sets with their matching counterparts, each band stacks perfectly for regular wear and comfort.
The Sage Band is a standout item in the range and is studded with diamonds in a graduated design. Created to pair well with a number of engagement rings from Rare & Forever®, all bands are available in 14k and 18k yellow and rose gold as well. In a similar and yet subtly different way, the Wisteria Band offers customers something special featuring multi-sized small diamonds in a marquise style that matches the Wisteria engagement ring.
For an understated elegance that looks stunning alone or against a larger piece, the Hazel Band offers a high-end beaded shape in your choice of white gold, yellow gold, or rose gold, and can be paired with a number of Rare & Forever®'s diamond rings in the engagement collection.
Rare & Forever is the premium diamond retailer you can trust for specialist AI-grading techniques that ensure every gem you buy is totally natural!
Ready to learn more? Visit https://become.rareandforever.com/learn-more to take a look at the stackable range!