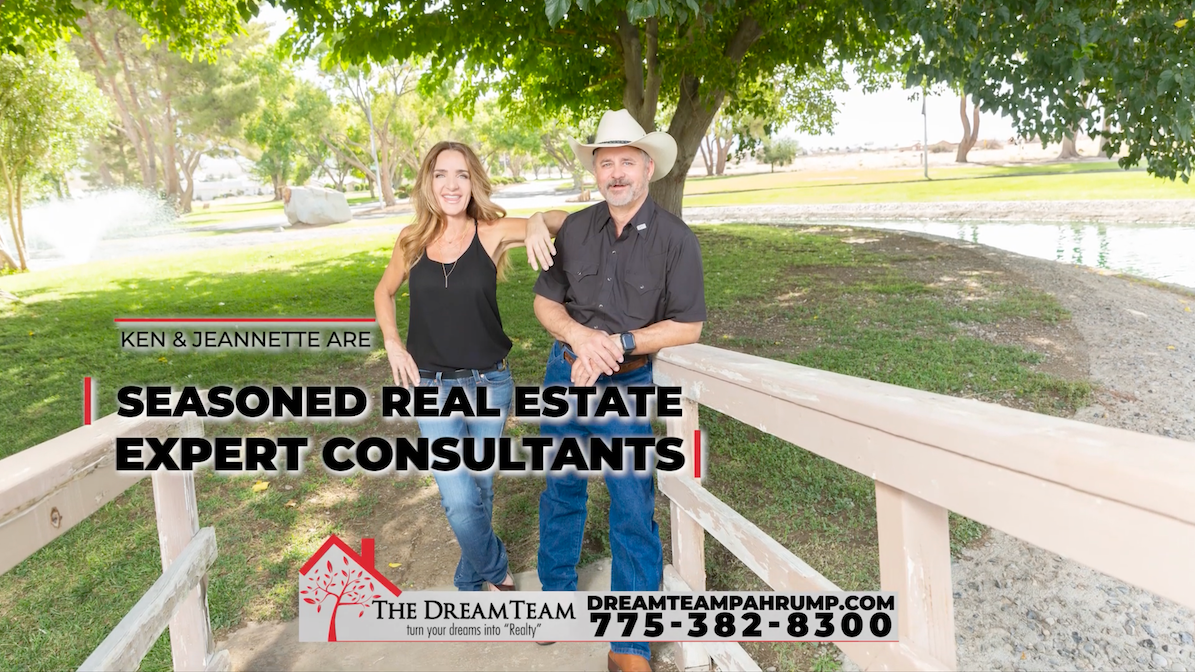 Navigating the real estate market can be challenging - but you don't have to do it alone. With The Dream Team's help, you can find the right home at the right price!
The brokerage can give you expert advice at this critical juncture when housing demand in Nevada is high but property inventory remains low. Jeanette Draper and Ken Haring, The Dream Team's principals, use their extensive network so you can access exclusive listings that are not publicly available on MLS databases.
Learn more by visiting https://dreamteampahrump.com
As a result, you can get a first look at properties, which in turn allows you to make the first bid. Furthermore, Draper and Haring utilize comparative market analysis (CMA) to guide your offer, ensuring that it is realistic and competitive.
NAVIGATING A COMPETITIVE MARKET
Data from Realtor shows that home prices in Pahrump have 8% year over year — a sign of strong demand. At the same time, the benchmark 30-year fixed-rate mortgage has breached 6%.
It's understandable that you are very picky about the home you purchase given the rising costs. The Dream Team gives personalized and one-on-one assistance so you can find your dream home despite the stiff competition.
END-TO-END SERVICE
Draper and Haring also understand that you ultimately have to sell your home. The team can likewise handle the selling of your old property, with an eye toward maximizing your profits. Moreover, the two agents lend after-sales support, such as referring you to contractors, interior designers, and relocation specialists.
You can request a preliminary consultation to better understand the property options available to you.
ABOUT THE DREAM TEAM AT ACCESS REALTY
The Dream Team provides trusted advice and hands-on service to buyers, sellers, and investors alike. The team specializes in prestigious communities such as Summerlin, Boulder, and Henderson. The company is an affiliate of Access Realty, a homegrown brokerage known for its innovative approach to real estate.
A satisfied client shared this review: "Jeannette and Ken were very professional, and worked extremely hard to find what we wanted in the price range we had set. We finally found our home and are happy with our choice."
Your home is the biggest investment you'll make. So make sure to work with an expert like The Dream Team. Happy house hunting!
Check out https://dreamteampahrump.com for more details.