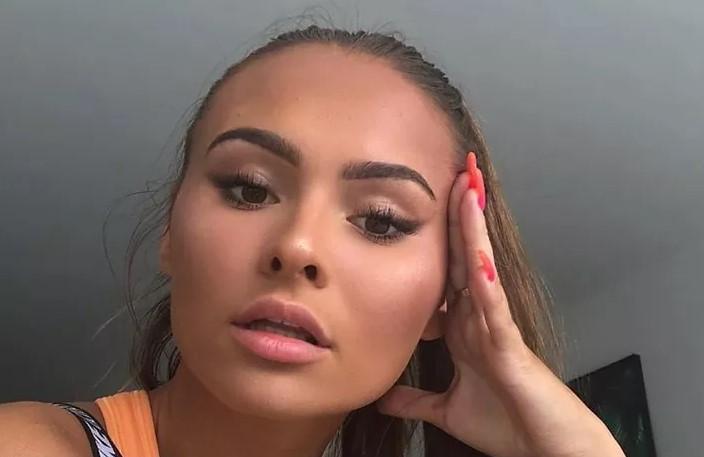 When it comes to choosing a lash technician, you want to know you're booking in for a service that makes you look and feel fabulous – and has your best interests in mind. This means picking a master with the skills to create a look that's perfect for you while keeping your real lashes healthy. And that's exactly what you'll get from Glamorous Lashes!
The lash studio, close to Oxford street, specialises in eyelash extensions and enhancements, ideal if you have short or straight lashes and want to achieve a natural or stand-out look – without the fuss and mess of mascara. The studio is trusted by many upscale clients including celebrities and influencers who keep returning because of the quality provided and the personal approach.
Go to https://www.glamorous-lashes.com for more information.
At the studio, you can choose from a variety of premium lash styles and lengths according to your eye shape, and your desired look.
Since 2007, Glamorous Lashes has been setting the standard for lashes in London with its team of award-winning master lash technicians – each dedicated to creating the perfect look for you using the best quality products to keep your natural lashes strong and healthy underneath. With the highest amount of 5-star reviews on Google for any eyelash studio in the UK, it's clear their service is unmatched.
After 1000s of lash extension services and 13 years of learning and expertise, every service from the studio is customised around you and includes a short consultation about your needs before the application begins. Here, a lash tech will go over the basics of the service, discussing with you their recommendations regarding length and curl shape, to make sure you get the look you want.
Glamorous Lashes offers a variety of beauty and eyelash extension services in different styles, including Classic Eyelash Extensions, and 2D and 3D Russian/Hybrid Volume Lash Extensions. Classic lashes are applied individually to your existing lashes (around 90-130 lashes per eye) and are ideal for accentuating sparse, fine or light lashes for the most natural look. 2D Russian/Hybrid Lashes offer you more volume, with around 150-250 lashes applied to each eye for a fluttery appearance.
For special occasions, the studio recommends you try 3D Russian/Hybrid Volume Lashes, which offer a stunning glam look with 3 super soft individual lashes applied to each lash during the service (approximately 200-250 lashes per eye). These lashes are popular with brides and during the holiday season and take a little longer to apply, but are worth it for the fantastic result!
Glamorous Lashes have retained many upscale clients due to their professional and high-quality service and many customers include celebrities and influencers as highlighted on the studio's Instagram page https://www.instagram.com/glamorous_lashes_london/
The team of master lash technicians take their work seriously and are skilled at combining various lash lengths and curls to create a look that's natural, eye-catching and flawless. Every lash fan used at the studio is hand-made rather than premade, to ensure that every individual lash is of the highest quality and you can keep looking fabulous for as long as possible.
Glamorous Lashes is the specialist lash studio you can trust for eyelash extension services that make you look and feel great!
Ready to learn more? Visit https://www.glamorous-lashes.com/ or call +44 7964 167029 to get booked in.