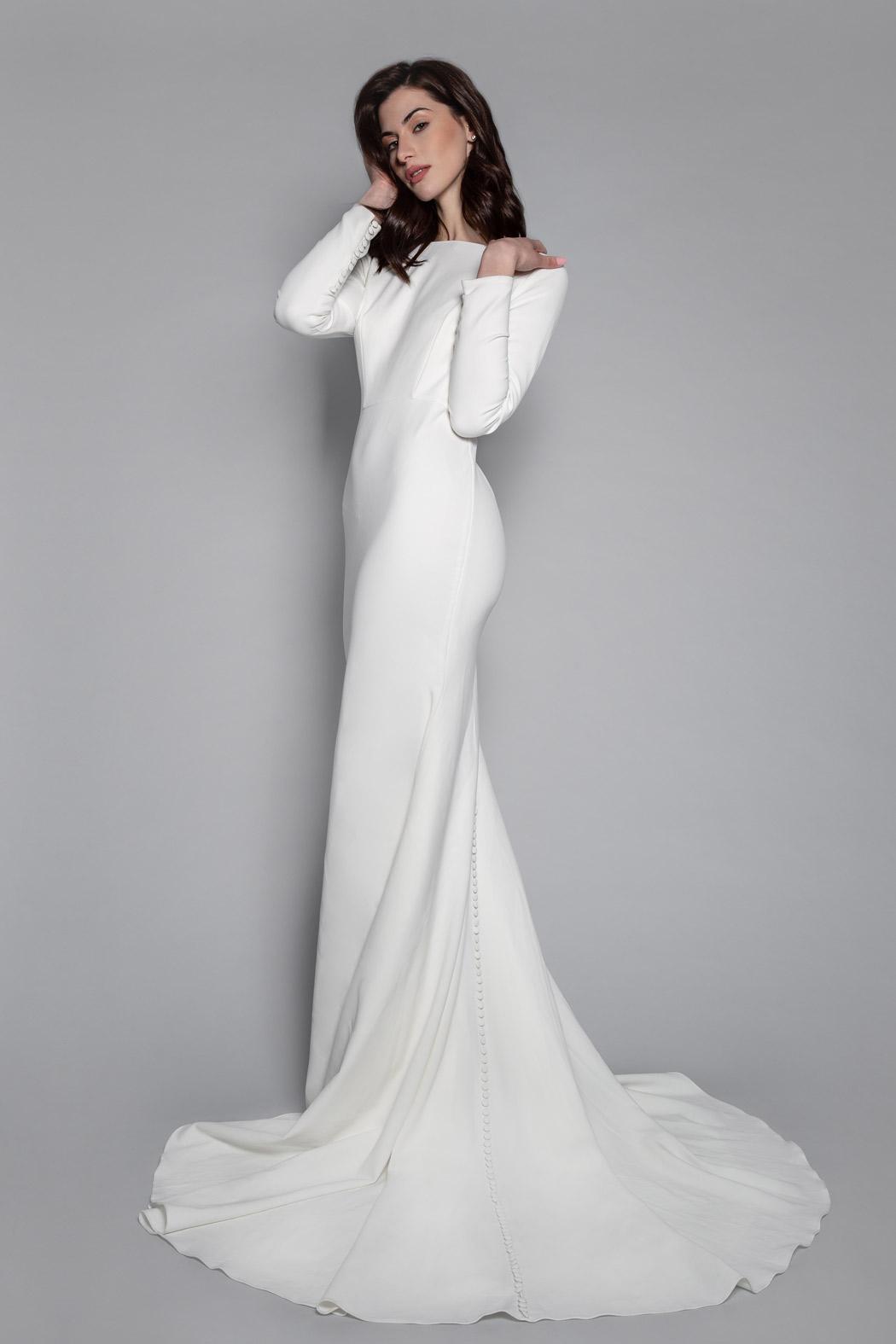 If you're planning a winter wedding, you need Lotus Threads. The New York designers have unforgettable and utterly beautiful winter looks that will truly turn your day into a winter wonderland.
With styles to suit rustic ranch or upscale city weddings, and everything in-between, the new collection features a combination of classic and modern shapes like A-silhouettes, 'mermaid' cuts, jumpsuits with overskirts, and ball gowns. All of these new handcrafted gowns are made with elegant long sleeves to suit your winter wedding.
Go to https://www.lotusthreads.com/bridal/wedding-gowns to find out more.
As brides-to-be like yourself begin planning their winter and New Year's Eve weddings, the bridal designers are proud to be offering a stunning new collection that is in harmony with the snow, coziness, and magic of a winter wonderland wedding.
Their new collections take inspiration from five distinct aesthetics: modern fairy tale, New York City minimalism, 1920s glamor, bohemian chic, and NYE party glam. As such, Lotus Threads definitely has a look to suit you.
Check it out at https://www.lotusthreads.com/bridal/must-have-seperates/gown-88189
If you are looking for a little sparkle to bring your winter wedding to life, one highlight of their new modern fairy tale collection is their Mae Gown. With its glimmering ruffles of tulle and long airy train, this feminine fairy tale-inspired gown offers you a flattering sweetheart bust-line and a unique shimmering lace overlay.
You can view the Mae Gown at https://www.lotusthreads.com/bridal/must-have-seperates/mae-gown-87060
Alternately, if you are looking to embody this year's height of bridal fashion, the minimalist trend, Lotus Threads recommends their Candice Gown. This elegant long sleeve crepe gown features a chapel train and a form-fitting and sleek silhouette.
If you're looking to travel back in time with your dress this winter, you are also sure to love the designer's new Clara Gown and its distinct 1920s retro feathered sleeves, beaded waistband, boned corset, and flowing skirt.
If you're more of a boho girl, one highlight of their new bohemian line is their hand-beaded Loving Gown, which takes inspiration from winter flowers and has dreamy fluttering sleeves.
Browse the collection at https://www.lotusthreads.com/bridal/must-have-seperates/electra-jumpsuit-86367
Or, if you're planning a New Year wedding, Lotus Threads' top selection from their NYE glam line is their Electra Jumpsuit. This ultra-modern choice features a plunging neckline, a unique swirling hand-beaded pattern, and a two-in-one gown and pants suit option.
Lotus Threads is a New York-based bridal designer and wholesaler with local stockists around the country. They are passionate about creating exquisite, handmade creations that channel the legendary glamour and style of NYC, and bring out the brilliant luster in every bride.
Visit https://www.lotusthreads.com/bridal/must-have-seperates/clara-gown-86186 to find out more.
A spokesperson for the designers said, "Winter is the perfect season for a magical, dramatic and romantic wedding. For your Winter Wonderland wedding, we have put together a guide for selecting your gown that will have you sparkling like a diamond."
Lotus Threads has all the finest winter dress style trends.
Visit https://www.lotusthreads.com/bridal/must-have-seperates/candice-gown-71151 to find the wedding gown of your dreams.