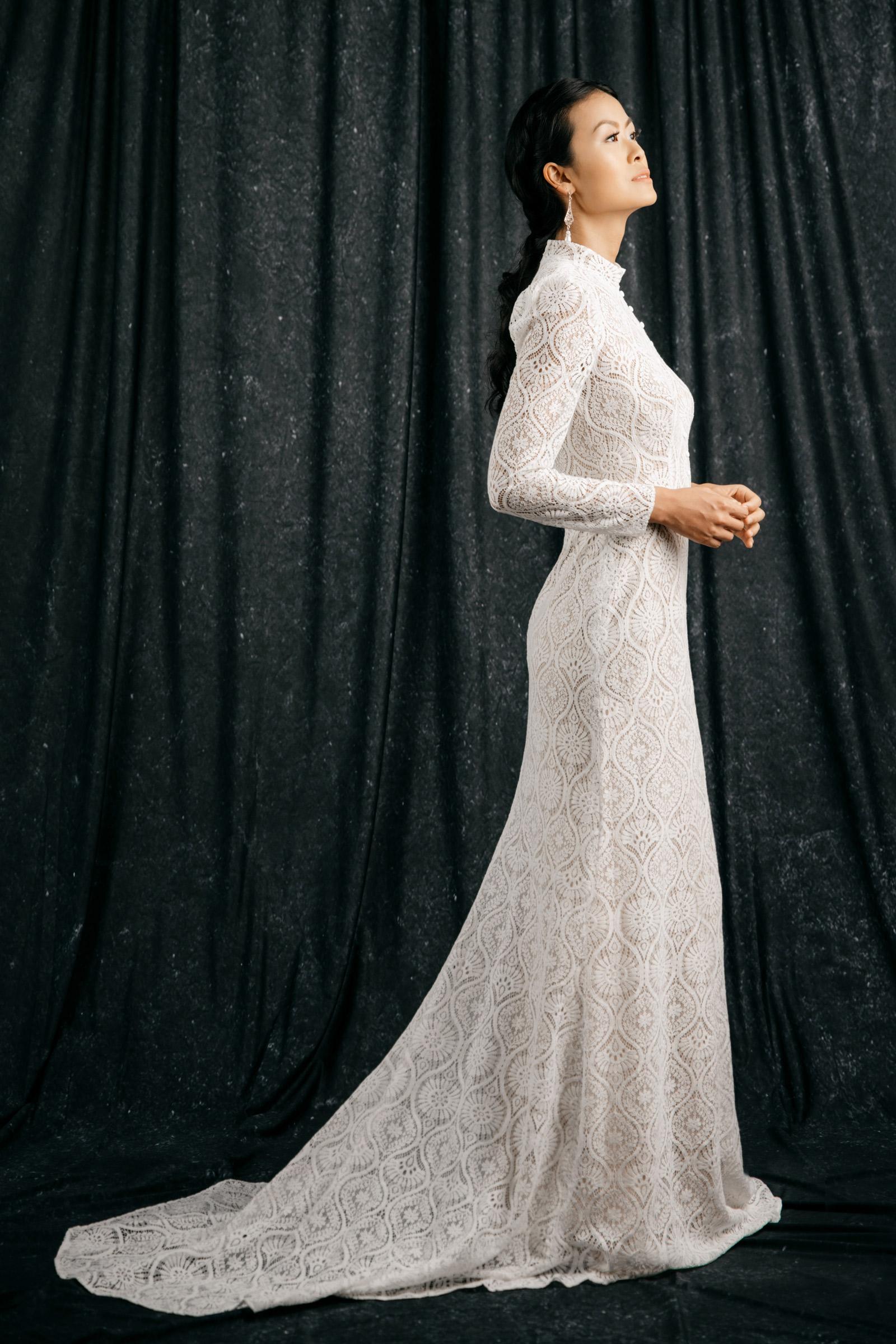 Lotus Threads is more than a bridal wear designer. They are a passionate advocate for women and their designs take their inspiration from the incredible qualities that all women possess. When you walk down the aisle this year, you can walk with history with their unique new line.
Called the Evolution Collection, the line celebrates both women's evolution and the evolution of bridal gowns. In the new collection, the designers at Lotus Threads want to reflect upon the extraordinary achievements of women throughout history and celebrate the inspirational lives of iconic female scientists, engineers, leaders, philanthropists and artists.
Go to https://www.lotusthreads.com/bridal/the-evolution-collection to find out more.
The collection is released at a particularly dark moment in recent American history, where women across the country are seeing their fundamental rights being eroded. As such, Lotus Threads is proud to be crafting a collection of gowns that are more than just wedding dresses. Each item in the new Evolution Collection is an inspiring statement of courage and a reminder of the intelligence, capability, strength, power, creativity and compassion of women just like you.
As such, each gown is named after an iconic woman who changed the world for the better and is aesthetically inspired by both the quality of her character and the epoch to which she belonged.
One such gown is their Ada gown, which is named after Ada Lovelace, the world's first computer programmer. Her algorithm for Charles Babbage's 'Analytical Engine' showed that computers could do more than crunch numbers and that women were the world's technical future, and she helped to lay the foundation for modern computing. As Ada called herself a 'poetical scientist,' Lotus Threads' Ada gown reflects that synergy of art and design, and will impress you with its timelessly elegant style.
Another famous woman that the designers are honoring is Florence Nightingale. Famously the founder of modern nursing, Florence also transformed the world's approach to data visualization with her 'Nightingale Rose Diagram' which helped to reduce mortality rates for the Royal Army. As such, their Florence gown will flatter you with its delicate lace mock-neck. You will also shine in its intricate pattern, which matches Nightingale's statistical genius, and its sweeping lines, which pay homage to her illustrious career.
Another remarkable woman and advocate for gender equality that has inspired Lotus Threads is Vivien Kellems. A famous debater, entrepreneur and engineer, Kellems invented the cable grip for electrical wires, ran her own factory and organized mass protests for women's rights. Accordingly, the Vivien gown is for a bride like you who is both sophisticated and provocative. Lotus Threads' designers have accented the dress with a tufted skirt that symbolizes the feathers that Vivien passionately and fearlessly ruffled.
Lotus Threads is a New York-based bridal gown designer and wholesaler, with stockists across the country. They are proud to be crafting wedding dresses that will truly uplift and flatter you, and connect you with a legacy of incredible women.
A spokesperson for designers said, "All these gowns honor the amazing legacy of strong, smart women — the embodiment of femininity and ferocity, elegance and intelligence."
If you want to make a statement at your wedding, you need Lotus Threads and their Evolution Collection.
Visit https://www.lotusthreads.com/bridal/the-evolution-collection to pick a dress that takes inspiration from your historical hero.