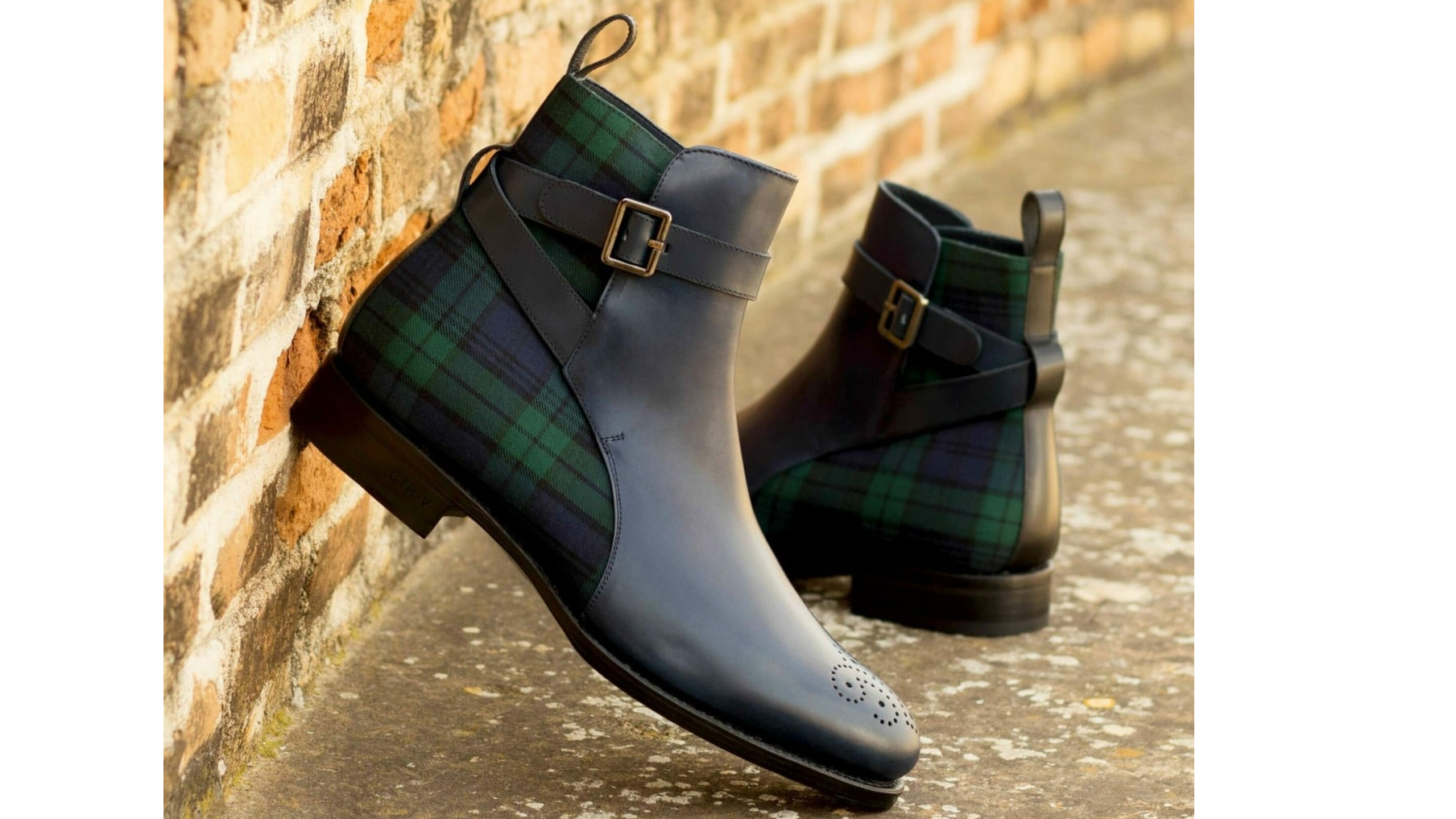 You'll always be in style with a pair of fashionable and comfortable Jodhpur boots from Robert August.
The brand's new boots are all handcrafted on a made-to-order and made-to-measure basis, which makes every pair of their Jodhpurs one-of-a-kind, well-fitted and comfortable. Robert August is also crafting their new Jodhpur boots using a Goodyear welt, which they believe gives you a more form-fitting and durable shoe.
Go to https://augustapparel.com/product-category/mto/mens/mens-boots/jodhpur to find out more.
Robert August is proud to be bringing back the Jodhpur boot, which is a more niche form of the popular and commonly worn Chelsea boot. Generally designed with a low heel, a more rounded toe and a strap and buckle accent, the luxury shoemakers recommend the Jodhpur boot to gentlemen like you, who are looking for a distinguished yet unique shoe.
It is this naturally unique quality that Robert August has sought to cultivate in their new collection, with bespoke finishes like an artisan hand patina, genuine python and genuine alligator all available. You can now also select from timeless shades like burgundy, brown, black and cognac, or pick more vivid and distinctive dual hues and textures like their new navy blue and Blackwatch wool combination or their new sand-colored luxe suede and medium brown embossed leather combination.
As all of Robert August's shoes are made to order in their artisan workshop in Almansa, Spain, this also means that you can personalize and customize your boot. Using the simple 'Design Your Own' interface on their website, you can build your new Jodhpur boot from the sole up, selecting the sole style and color, the colors and textures of the upper, the toe shape, and more.
In addition to their new Jodhpur boots, you can also shop from Robert August's popular selection of Chelsea boots, as well as their men's saddle shoes, Oxfords, golf shoes, and more.
The brand recommends you allow 4-6 weeks for your made-to-order shoes to be handcrafted and delivered.
A spokesperson for the online shoe retailers said, "Our Jodhpur boots are stylish ankle boots inspired by equestrian footwear. The style features a strap-and-buckle fastener that wraps around the boot's shaft and was initially worn by the best horsemen from the Indian Jodhpur state. The Jodhpur name has been naturally chosen for this model, which over time has become a great men's shoemaking classic, and our interpretations are renowned for their chic style and unrivaled quality."
Whether you prefer something understated or bold, Robert August has a Jodhpur boot for you.
Visit https://augustapparel.com/product-category/mto/mens/mens-boots/jodhpur to order your pair of made-to-order, stylish Jodhpurs today.