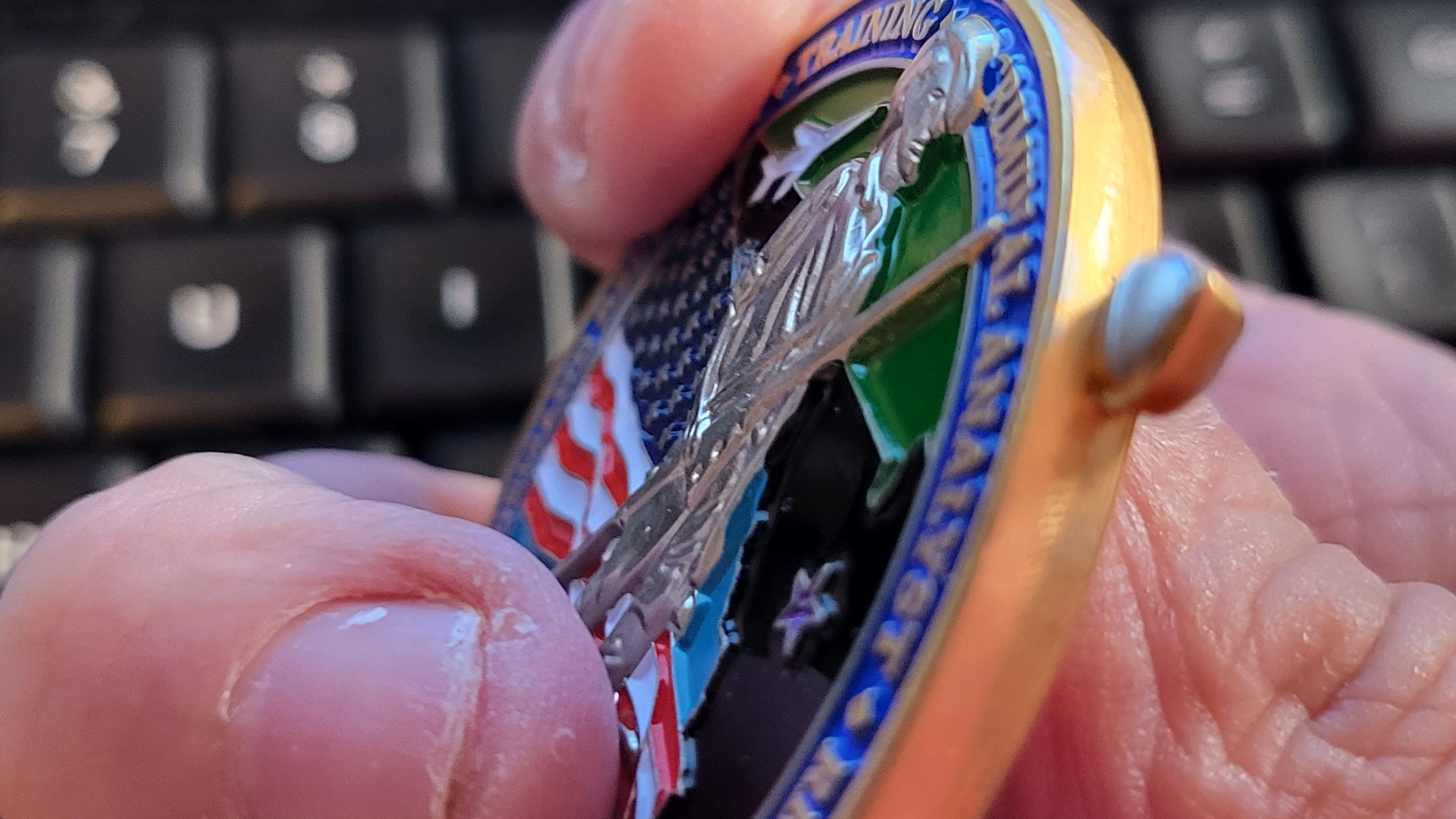 Military service is a sacred thing, recognized for thousands of years as one of the most selfless acts a person can carry out. Not only that, but the bonds formed between service members during their time in the armed forces can last a lifetime, as I'm sure you are aware of, given that you clicked on this article.
However, life can get in the way. We lose touch with those we once considered family. People change and drift apart. This is the value of a veterans' organization - reconnecting old friends, rebuilding old bonds. Gray Water Ops is one such entity. As a veteran-owned business, they know the value of the bonds forged in service, and want to help people like you keep them even after years apart.
With this in mind, they have expanded their challenge coin line of products to include personalized options for members of military units. Now, every member of your unit can receive a customized coin bearing their name and other vital information, rendered in stunning enamel or metallic finish.
To see some of the stunning designs they have created in the past, visit https://www.graywaterops.com/nfcchallengecoins
Veterans' organizations can commemorate the service of their members and encourage continued connection between them. Gray Water Ops is accepting custom designs as well as commissions from their in-house design team, which will allow you to create a unique personalized run of challenge coins.
Challenge coins have been a military tradition since the Roman empire, and they have persisted as a symbol of membership and camaraderie to this day in law enforcement and military organizations. This service expansion by Gray Water Ops carries on the tradition of providing military units with commemorative medallions tailored to that unit's unique identity.
Gray Water Ops' coins feature a range of metallic and enamel face design options as part of their custom design service. Prefabricated designs also exist for most major military organizations, which can be altered with assistance from the Gray Water Ops design team for a more personal touch.
These coins also feature the unique utility of the company's patented design, which features NFC (Near Field Communication) chip integrations. These chips can directly interface with most modern smart devices to link to websites, execute commands, and instantly transmit contact data.
If you are looking to catch up with your unit after years apart, these coins have been designed to make the networking process as seamless as possible. They are also ideal for memorial or charity funds, as they can be used to instantly direct potential donors to the collection page by way of the integrated NFC chip.
On the topic of donation, 50% of every Gray Water Ops fundraiser order goes towards veterans' health organizations and other charities. They have already donated thousands to various non-profits as part of their commitment to US service members, and given that the business is entirely owned by veterans, they will continue to do so.
Challenge coins are the ideal way to connect with old friends and boost morale. A personalized keepsake is the perfect way to show appreciation and recognition for the service you and your fellows engaged in, so visit Gray Water Ops today and get yours.
To read about Gray Water Ops, visit https://www.bloomberg.com/press-releases/2022-11-22/first-smart-challenge-coin-with-embedded-nfc-chip-patented-by-gray-water-ops