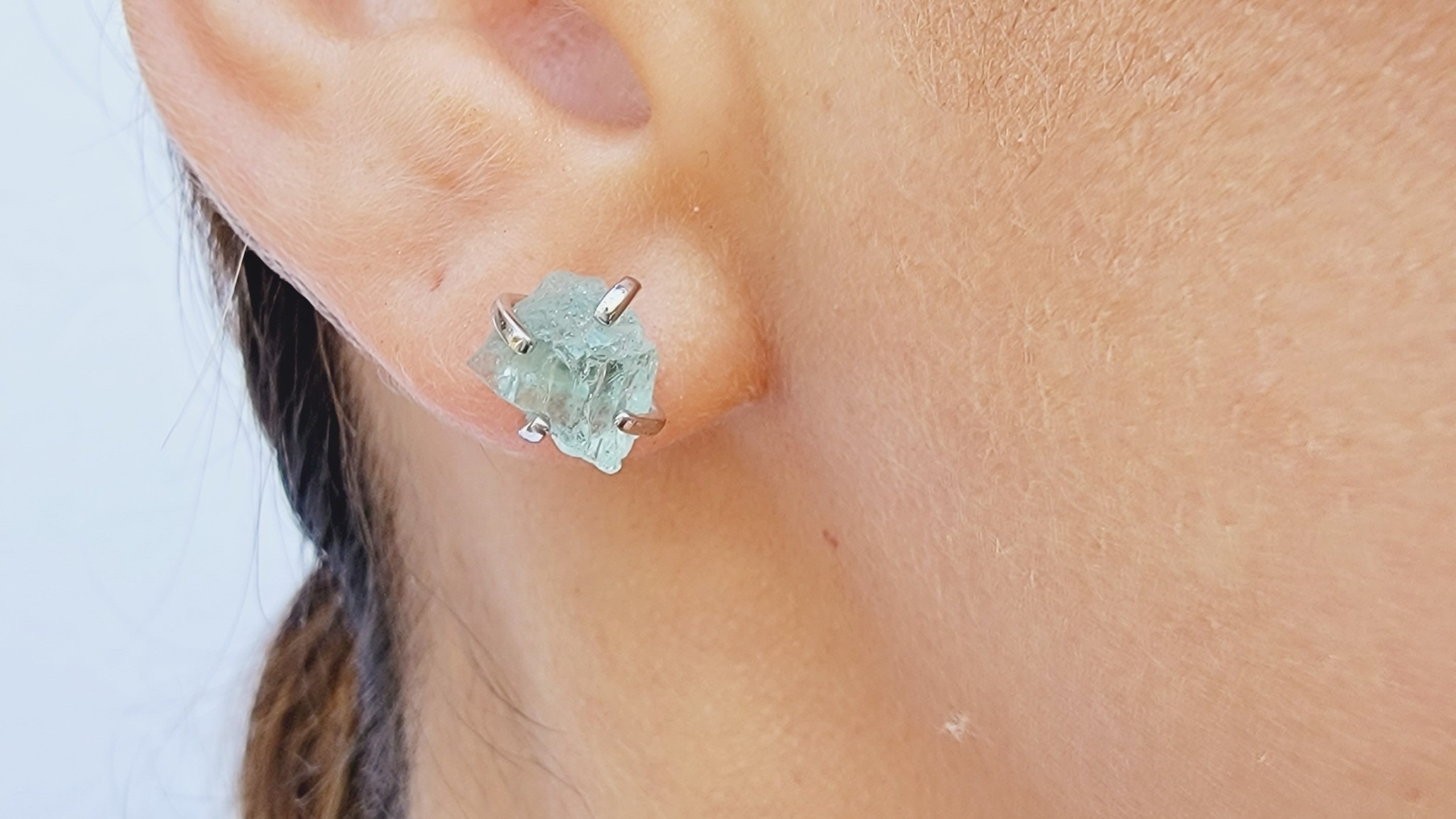 Western cultures have long associated this glacial-colored crystal with the ocean. The name 'aquamarine' is even taken from the two Latin words 'aqua', meaning water, and 'marina', meaning 'of the sea'. The ancient Romans believed that aquamarine could protect those traveling across the ocean. Apart from being March's birthstone, aquamarine is still used as a protective talisman and is associated with cleansing, calming and serenity.
In more recent times, it was adopted by Colorado as its official state gemstone. Not exactly known for its oceans, Colorado has an abundance of these crystals in the high-altitude mines of the landlocked state's rocky mountain range.
The raw gemstones used to create the aquamarine pieces in Uniquelan Jewelry's stylish collection came from further afield, in Madagascar. They've literally crossed the ocean to get here and, since they got here safely, maybe there is something to that ancient belief in aquamarine giving seafarers protection.
Discover the stunning beauty of these raw crystal gems at https://uniquelanjewelry.com
Hand-picked for their beauty, each crystal is evaluated and cut for size whilst in its raw state. It is then lightly polished to retain the natural finish which creates the organic-chic appearance which customers prefer.
The process preserves the unique nature of each piece in the jewelry collection as no two gemstones are identical in facets or color. So it's unique - just like you!
Uniquelan's jewelry designers have created a selection of necklaces, earrings, rings and bracelets which feature the oceanic tones of unfaceted aquamarine stones. The centerpiece of the collection, the raw aquamarine chain bracelet, features a central glacial blue stone offset by dainty crystals on either side. The chain itself is available in a white, yellow or rose gold hypoallergenic finish, which is also wear resistant.
Get yours here at https://uniquelanjewelry.com/collections/aquamarine-2/products/raw-aquamarine-chain-bracelet
"This is such a beautiful piece of jewelry," said one satisfied customer. "Aquamarine is my birthstone, so it feels very personal to me, and I love the ocean blue colors."
Uniquelan Jewelry is an online retailer based in North Carolina. The company offers a variety of jewelry pieces featuring authentic gemstones and raw crystals in unique, modern designs. They provide international shipping and expedited delivery services for the US mainland. Every order is packaged in a luxury gift box with a complimentary message card which features information on the customer's chosen crystal - the perfect gift!
Browse their full collection at https://uniquelanjewelry.com