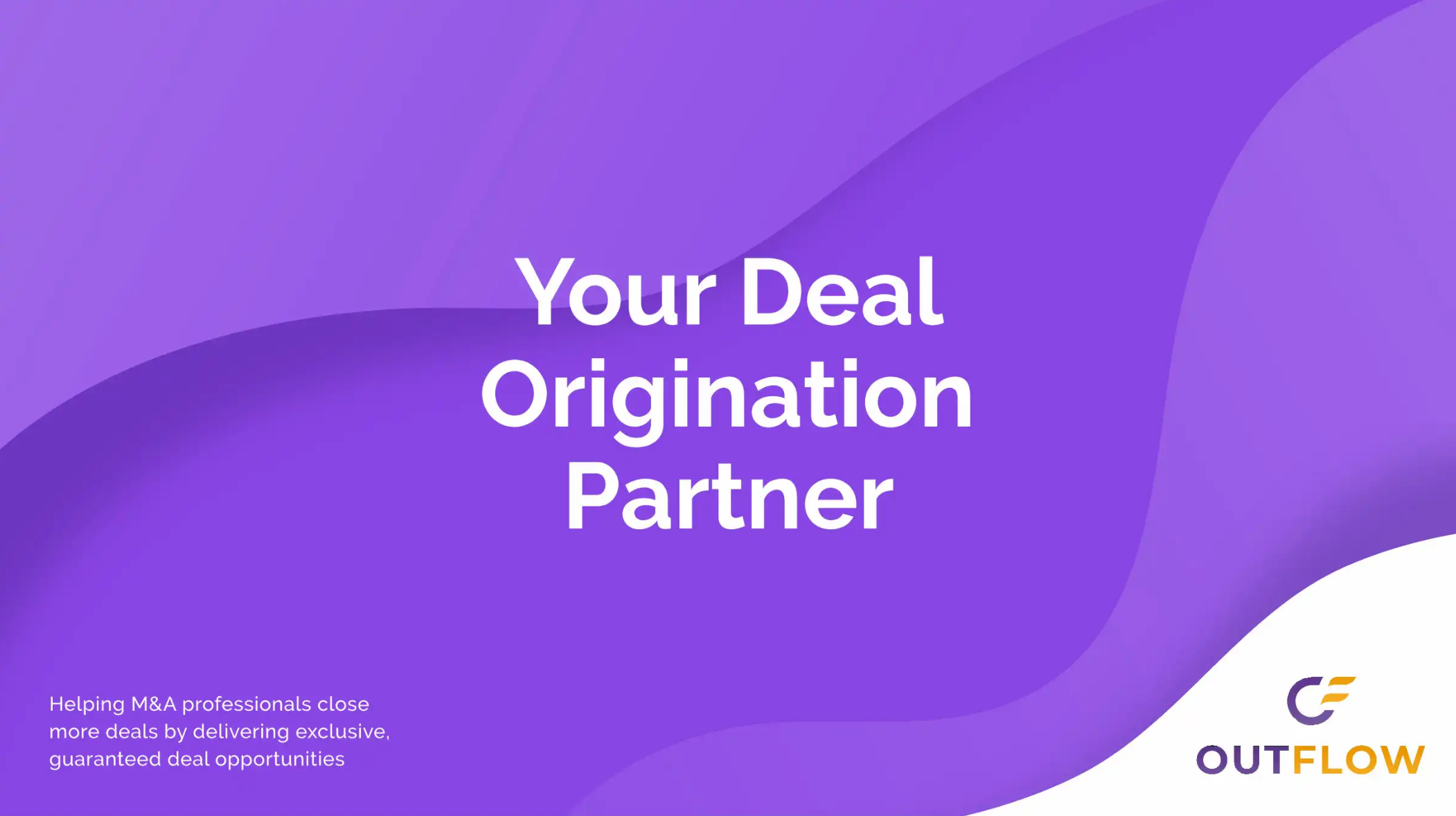 Your pipeline is your lifeline. Whether you're looking for acquirers, investment targets, or capital partners, OutFlow will secure the perfect prospects.
OutFlow understands that the success of your business depends on a steady, predictable flow of opportunities in your pipeline. Its latest solution combines outbound marketing and precise targeting to streamline the deal origination process for private equity firms, financial consultants, and investment bankers.
Go to https://outflow.agency for more information.
You'll benefit from access to a high-quality, up-to-date database of suitable prospects, selected based on your chosen criteria. OutFlow offers an end-to-end solution that covers all the steps of the deal origination process, from identifying the target parameters to contacting and securing a meeting with the prospect's representatives on your behalf.
"The more people you talk to, the more people you do business with. It's that simple," said the company's CEO Matt Currie. "At OutFlow, we keep your calendar busy with prospects wanting to speak with you."
M&A activity reached record heights in 2021, following the pandemic, with PwC reporting a 57% increase in global deal values and a 24% increase in deal volumes from 2020 to 2021. The market remains strong in 2022, despite major geopolitical and economic uncertainty. OutFlow's comprehensive deal origination service has been created to improve the efficiency of your pipeline and optimize your costs, helping you to remain competitive in turbulent markets.
OutFlow leverages data and multichannel digital marketing to give you the first-mover advantage. The company utilizes a data-driven approach to identify prospects that match your criteria, which may include revenue, industry, geographic regions, company structure, and number of employees. The company's experts verify the accuracy of the data and assess the strategic fit of the business, after which they can contact the prospect to arrange a meeting. This hands-off solution saves your time and resources.
A satisfied client said: "Vinay and his team were in communication with us on a consistent basis and flooded us with opportunities. I would highly recommend this service to any firm engaged in sell-side or buy-side advisory services."
With OutFlow, you'll be the first to access exclusive opportunities on the market. OutFlow will handle all the steps of the deal origination process – you'll just need to close the deal!
Interested parties can find more information by visiting https://outflow.agency