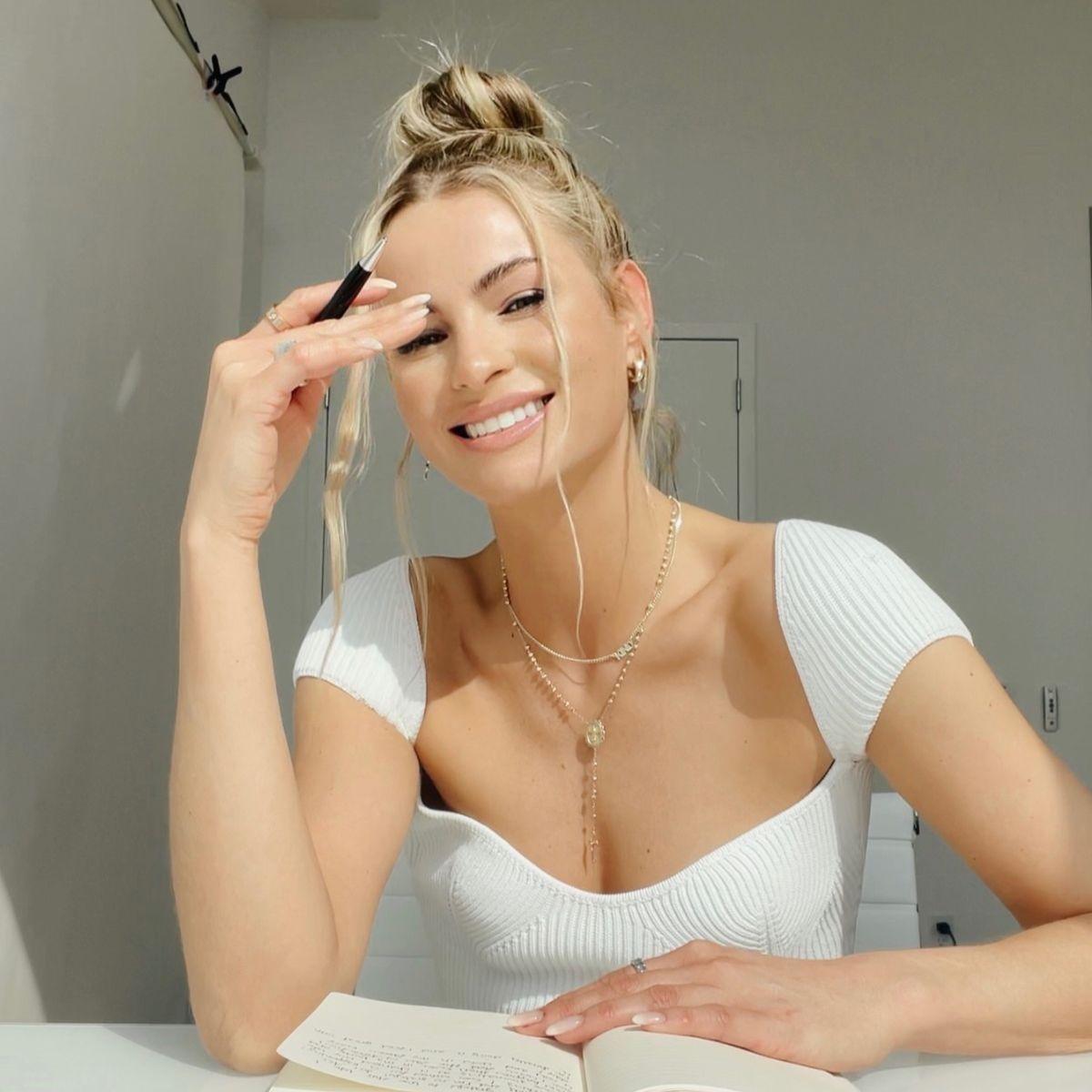 Quick: How many habit tracking apps do you have on your phone? How about expense tracking ones? Or meditation apps? A fair estimate is that all in all, you have 10 apps that you need open every day just to be "on track". But, do you see the paradox? You're spending more time on your phone so that you can spend less time on your phone.
You need ONE solution that tracks everything you need in a single space.
Abundance Life League offers the #1 bestselling 90-day gratitude journal and planner for those about to start their spiritual affirmation journey.
The habit-tracking journal encourages you to write down your daily goals, affirmations, and costs. It features 254 blank undated pages with prompts for Mind, Body, and Wealth alignment.
Get yours today at https://abundancelifeleague.com
The ALL gratitude journal is intended to be an effective check-in tool for three of the most important aspects of your life. You learn how to calm your mind through gratitude journaling, affirmations, and meditations; transform your body through food checklists and workout reminders; and increase wealth through daily task prioritization and expense tracking.
It is an all-in-one solution if you are overwhelmed with the multitude of habit-tracking apps on your phone. Instead of opening dozens of apps each day, you can now use only one tool to stay ahead of your long-term goals.
The journal features an iconic cover, which simply says "ALL" on the first page. You are reminded that everything you need and want – your "ALL" – is already within your power. Diligently journaling your goals and your small wins for the day shift your perception to one of gratitude and acceptance. This makes it easier for you to bring your manifestations into reality.
The power of putting one's ideas to paper has been indicated in several recent studies suggesting that physically writing down one's goals in a journal, rather than typing them down on a computer or tablet, results in better memory retention.
Think about it this way: Not only are you keeping track of your goals BUT you're also increasing the likelihood of transforming habits into a healthy lifestyle! It's a win-win situation!
The ALL journal, available for nationwide delivery, was conceptualized by mental health and wellness coach and former model, Severine Keimig. She explains that her success was the product of discipline and consistently writing and affirming her manifestations.
A spokesperson for Abundance Life League said, "With the Mind, Body, and Wealth Journal, you can banish distractions and focus on what matters, both at work and at home. Process your daily tasks in peace and grow in self-awareness with our guided journal, which protects your priorities and allows you to focus on the work that matters most so you can achieve your goals faster."
Achieve inner peace and live a more fulfilling life – start journaling today!
Go to https://abundancelifeleague.com/pages/our-story-1 so you can learn more.