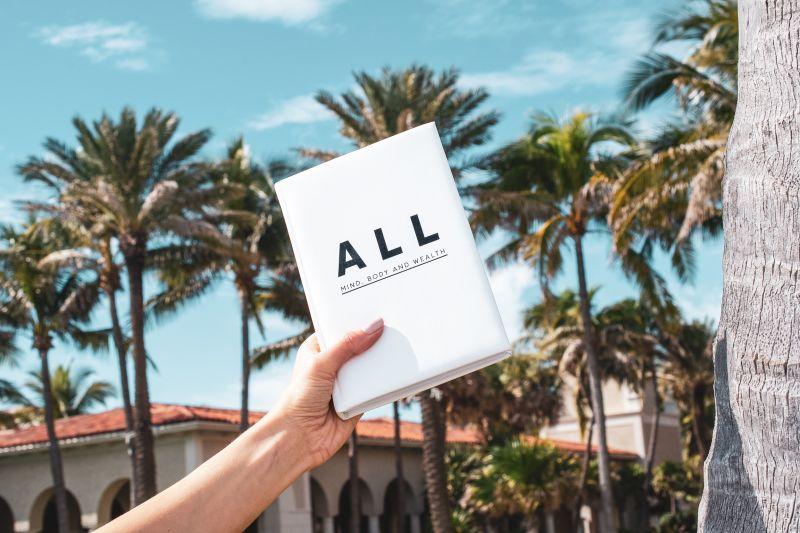 The greatest gift you can give yourself is love.
Isn't it strange that we are so willing to offer love to other people - even going so far as to sacrifice everything we own for their validation and affection - but are stingy with ourselves? You can only give to others what you give to yourself, so choose to love the best person in your life with a daily gratitude journal.
This is YOUR life - and each day has something great in it. This simple yet powerful practice can do wonders and transform you into a being of Divine Love.
Love yourself. Love ALL.
Abundance Life League can help with its 90-day motivation and self-improvement journal. The guided journal helps you keep track of your goals and maintain a healthy alignment among three key pillars: Mind, Body, and Wealth.
The self-help journal was conceptualized by international model Severine Keimig who found that journaling helped her with her manifestations. Recognizing that many empowerment journals did not offer targeted journaling prompts, she founded the Abundance Life League (ALL) to guide people from around the world to live the life of their dreams.
Get your copy today at https://abundancelifeleague.com
Included in the empowerment journal are daily prompts on spirituality, self-love, and motivation. You can also list down your gratitude for the day in three aspects of your life: Mind, Body, and Wealth. According to Keimig, this is a more holistic approach to wellness, as you can now feel grateful for every aspect of your life, rather than just focusing on one area.
Daily journaling combined with visualization routines can help you determine your goals and feel better about your days. As suggested by its name, the ALL journal invites you to reflect, find your passion, and experience all the world can offer.
It's the little things that count and with this journal, we celebrate little milestones. Had a great nap today? Awesome! Were you finally able to do that yoga pose you've been wanting to do for so long? Amazing!
Recent studies have shown that daily journaling offers many benefits, not least of which is reduced stress levels. Scientists have found that the act of physically writing down one's goals and tracking one's progress and growth can reduce anxiety by half. In fact, the effect seems to be cumulative, with emerging data suggesting that the longer a person does daily journaling, the more resistant they are to everyday stress.
The journal is made from entirely recyclable and FSC-certified paper. It also includes a daily finance tracker.
Keimig writes, "Daily journaling gives me inner peace; I feel happier, more fulfilled, more confident, more balanced, healthier, and wealthier than I had ever felt. Combining all of my knowledge in one single book with creating a journal 'workbook' for people to attract abundance into their lives, I found my true passion."
Go to https://abundancelifeleague.com so you can learn more.