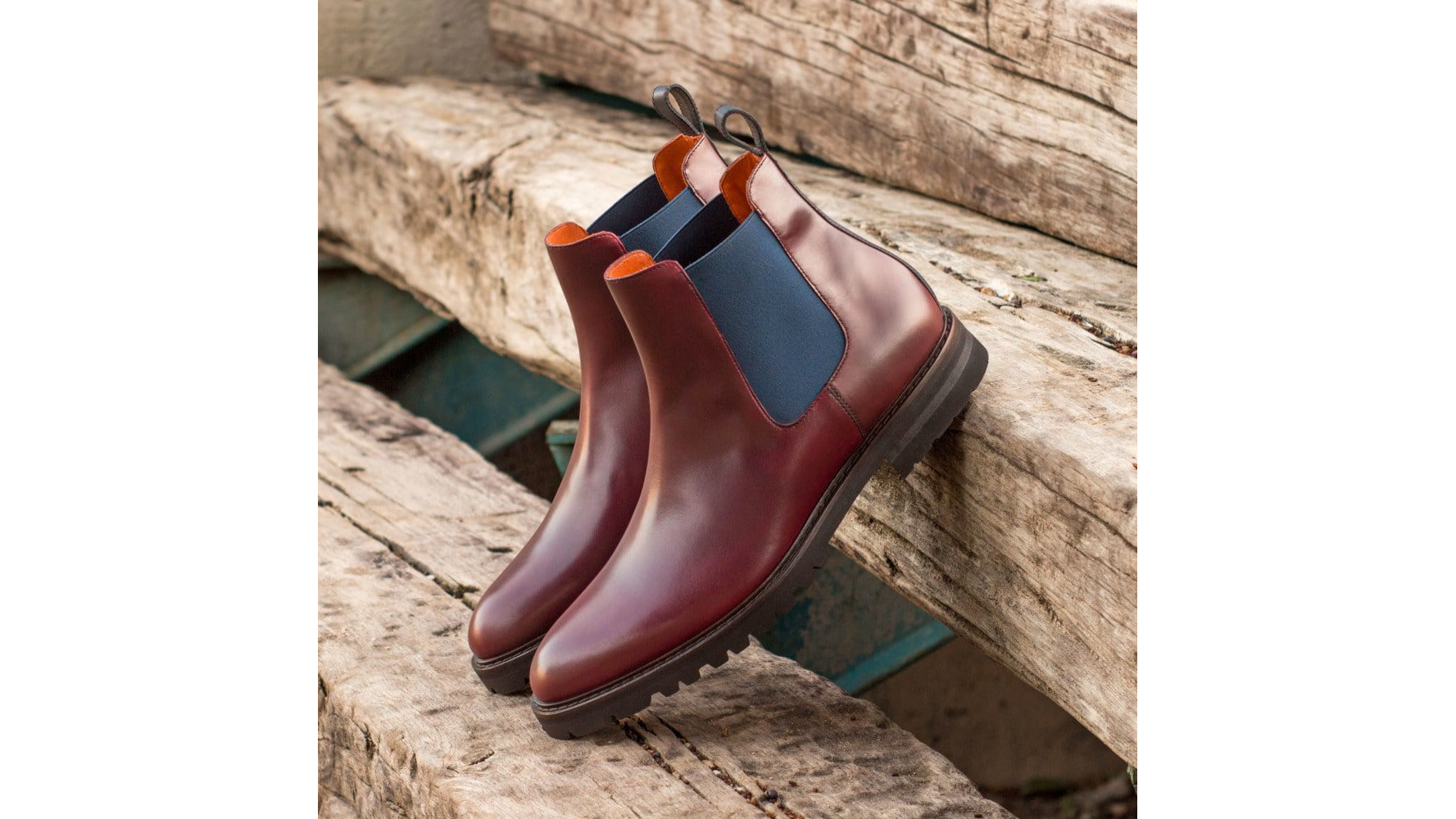 This year's number one boot is Robert August's The Fulton St. Chelsea Boot in burgundy. You will enjoy the finest comfort and style every day with this classic shoe.
The new boot, called The Fulton St. Chelsea Boot No. 8102 | Artisan Hand Patina Finish, is crafted in a timeless burgundy shade and is made from Papiro hand patina leather. Robert August believes their new handcrafted European calf leather boot is a versatile, comfortable and durable choice that is suitable for your everyday use throughout the winter.
Go to https://augustapparel.com/product-category/mto/mens/mens-boots/the-fulton-st-chelsea-boot to find out more.
The launch of their new Winter 2023 The Fulton St. Chelsea Boot in burgundy coincides with a recent report from the New York Times on the durability of fast fashion footwear. As their comprehensive investigation discovered, fast fashion clothing is constructed so that it lasts no more than ten wears, with footwear made for similarly few wears.
Particularly when it comes to winter boots, the NY Times' studies revealed that most fast fashion footwear is also not fit for purpose and is not made to withstand cold or wet conditions.
As such, Robert August believes that for both comfort, longevity and sustainability, a handcrafted staple boot is the best investment you can make this winter.
Their new burgundy Chelsea boot has an elegant and classic profile and brings a modern yet understated touch to one of the most popular men's boot styles. Because Robert August has crafted the shoe with an artisan hand patina, it also offers you a softly aged and marbled effect.
You can choose to purchase the new boot as is, with a hand-painted black sole, a chisel toe, narrow waist, and Cuban heel. Alternately, because the brand makes all of their boots by hand and to order, you can also customize the shoe.
As a Robert August customer, you can now pick between timeless shades like cognac, brown, black, navy, blue, and more, and you can also choose more bespoke finishes like genuine python. You can also modify the Chelsea's full profile.
Robert August makes all their shoes in their boutique workshop in Almansa, Spain, from the finest European leathers and fabrics. They offer you free shipping throughout the United States for your purchase.
A spokesperson for the popular retailer said, "No matter the year, Chelsea boots always remain one of the most fashionable choices for men. The Fulton St Chelseas can easily go from formal to casual wear, giving you a sleek and polished look every time. Part of our Iconic Chicago Collection, this slip-on boot has been a classic choice for years."
For a look that is both classic and unique, trust the US' top name in luxury footwear, Robert August.
Visit https://augustapparel.com/product-category/mto/mens/mens-boots/the-fulton-st-chelsea-boot to purchase your new Fulton St Chelsea boot in burgundy.