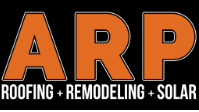 It would be a major gaffe if you hired any San Antonio roofer other than the GAF-certified ARP Roofing & Remodeling.
A certification from GAF, the nation's most trusted roofing body, means that a roofer has gone through the most rigorous roofing contractor training, according to the highest professional standards in the country. ARP Roofing & Remodeling understands that a roof is one of, if not the most integral part of, your home or building's structure, and they are proud to be able to assure you that they are now accredited to the highest national level.
Go to https://arproofing.com/san-antonio-roofing-contractor to find out more.
As the winter in San Antonio begins to recede, ARP Roofing & Remodeling is also reaching out to homeowners like you, if you have experienced damage to your roof during this time—or suspect you have some damage—whether owing to winter storms or simply old age. ARP Roofing & Remodeling suggests that spring is one of the best seasons for you to have your roof damage repaired, before the heat of the summer sets in later this year.
For any roof repair, ARP Roofing & Remodeling's team of accredited professionals will offer you a free consultation, in which they assess the level of damage. The contractors assure you that they always work to keep costs down, and will try to repair only a section of your roof in the case of localized damage.
However, if a full roof replacement is necessary, ARP's team can help you whether you have a traditional shingle or tile roof, or a more modern metal roof.
You can access more information at https://arproofing.com
Given the increasingly harsh winters and summers that San Antonio endures, ARP Roofing & Remodeling recommends that, if you need a roof repair for damage, you also use the opportunity to consider roofing insulation to keep your energy costs down in these two seasons.
The GAF-certified roofers can also help advise you on solar panel installations.
ARP Roofing & Remodeling's new GAF certification comes in addition to their previous BBB and CertainTeed credentials. They are on a mission to be the most experienced, master-certified, reliable and great-value roofers in San Antonio.
A spokesperson for the contractors said, "Call ARP today and our estimators will inspect your home for storm and age-related damages and, if needed, prepare a repair estimate. We provide homeowners with Texas' top roof repair technicians so that your roof is restored to its pre-damaged condition quickly."
If your roof is damaged, there's only one roofer you need to call, ARP Roofing & Remodeling!
Visit https://arproofing.com/contact to schedule your free consultation.