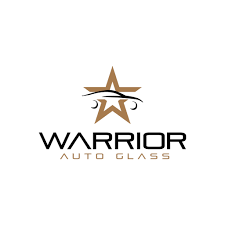 Warrior Auto Glass combines the convenience of mobile repairs with the assurance of OEM parts, so you know the job will be done fast, and it'll also be done right.
Whether you own the latest Tesla, Toyota, or Jeep, this leading local auto glass repair company sources OEM parts to make sure you don't get any nasty surprises in the future. Qualified and highly experienced technicians can travel to your home or workplace, and if humanly possible, they'll complete the work on the same day.
Go to https://www.warriorag.com for more information.
Warrior Auto Glass wants to make the process of having chipped or cracked windshield repairs as fast, efficient, and reliable as possible, so you can get back on the road quickly and safely. The firm now offers a full concierge service for all jobs, which includes management of your insurance claims and a super easy booking process.
Vehicle companies usually source windshields, side, and rear windows from specific manufacturers, which produce glass to rigid quality and safety standards. While you still have the option to use aftermarket glass, these may differ slightly from OEM parts, which can cause you several headaches, including leaks, optical distortion, less acoustic protection, and differences in color.
As Warrior Auto Glass explains, you might pay less for aftermarket components, but they could actually cost you more money in the long term. The firm's enhanced mobile repair service is therefore designed to not only be convenient but also to ensure that your repairs are safe and reliable in the future.
In addition to mobile repairs, Warrior Auto Glass also uses the latest ADAS calibration equipment at its Holliston facility. The company points out that some modern safety features will need to be realigned after your windshield has been replaced, and the firm's in-house capability ensures that they can do everything needed to get you back on the road.
About Warrior Auto Glass
Having over 30 years' experience in the automotive glass industry, Warrior Auto Glass is a leading provider of repair and replacement services in the wider Holliston region. The firm prides itself on high-quality workmanship and aims to differentiate itself by offering superior customer service.
"Warrior Auto Glass provided a night and day service compared to their competitors," one vehicle owner recently stated. "I discovered that the other company didn't even use OEM Kia glass, which caused a barotrauma injury to my ear. The technician at Warrior used OEM parts, and the visible quality of their work is so much better. I'm very thankful for the quality and help that Warrior provided."
If a job's worth doing, it's worth doing right, which is why Warrior Auto Glass should be your first choice for vehicle glass repairs.
Book a mobile repair today. Check out https://www.warriorag.com so you can learn more.