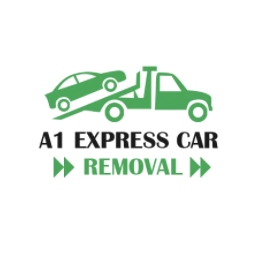 Australia's leading car removal company will pay you up to $9,999 for that unwanted old banger, and they even offer you a 10% price beat and fixed quote guarantee. You just need to enter the car's make, year, model, and condition on the company's website, and they'll have your quote back to you in a flash. Depending on availability, your car could be removed in as little as 24 hours. What could be easier?
Go to https://a1expresscarremoval.com.au for more information.
If you have an old or unwanted car, you've probably wondered what on earth to do with it. Rent a truck? Phone a friend? Pay a car yard? Wonder no more. A1 Express Car Removal provides you with a convenient solution anywhere on the Central Coast. You get a cash payment for your unwanted car, while also having the assurance that it is being disposed of in an environmentally responsible manner.
According to finder.com.au, there are over 17 million registered cars in Australia, with more than 92% of us owning at least one vehicle. We also have a relatively young fleet, with a national average vehicle age of 10.6 years, which drops to 9.4 years here in NSW.
While we like to replace our cars more frequently than other countries, there are several factors pointing that you could be stuck with something you don't want. This could be age, accident, fire, flood, low resale value, or the death of a loved one. Regardless of the situation, A1 Express Car Removal now offers you a more efficient solution.
As part of its services, the company offers a streamlined quotation request tool on its website. In addition, the helpful staff is available to discuss your requirements from 6 am-10 pm, 7 days a week.
About A1 Express Car Removal
In addition to the Central Coast Region, A1 Express Car Removal serves Sydney, Newcastle, Wollongong, Adelaide, Melbourne, Orange, and Canberra, having earned a reputation as one of the most comprehensive and reliable providers in Australia. The company follows strict protocols when recycling vehicles and no components are sent to landfills.
One client recently stated: "I accepted their quote on Saturday night, which was a great price, and they picked up the car by lunchtime on Monday. The man who came out was lovely, and he even helped me to take the stereo out before taking the car. I would definitely recommend them."
What are you waiting for? Get cash for your old or unwanted car, and have it removed and disposed of responsibly.
Get your no-obligation quote today. Check out https://a1expresscarremoval.com.au so you can learn more.