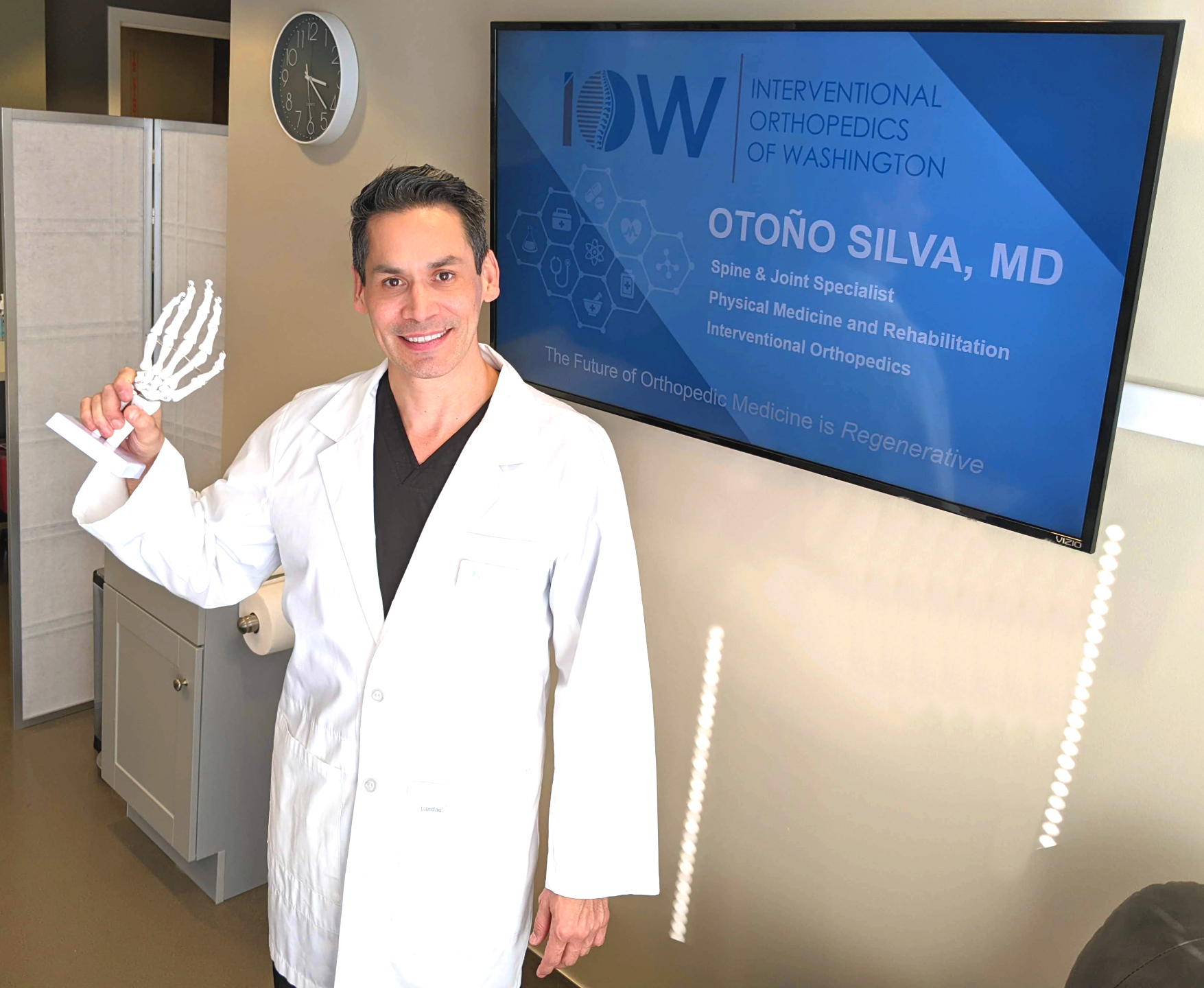 Medical science has come a long way in recent years. Tiger Woods may come from the last generation of professional athletes to endure invasive, repeated - and not always effective - orthopedic surgeries. Your body may simply need better care, but it also can be prompted to heal itself, with the right medical treatment and triggering mechanisms.
IOW, led by board-certified Dr. Otoño Silva, MD, now offers a precise biologic-based treatment that supports healthy tissue regeneration in muscles, ligaments, tendons, cartilage, bones, and even nerves.
Check it out at https://iowmed.com
The clinic's novel approach, enabled by recent technological advancements, allows highly-trained doctors to use live ultrasound and advanced physical exam techniques to correctly assess your condition. The treatment program aids in the healing, strengthening, and functioning of the affected area - which can mitigate or even eliminate pain/discomfort for the long term.
The global regenerative orthopedic medicine market is worth well over $7 billion and is growing annually by double-digit percentages - led by North America. While cellular therapy has been on the public radar - literally, with traded companies - for some time, orthopedic treatments have been the main beneficiary of FDA approvals. In both the U.S. and Canada, an increasing number of product approvals by regulatory authorities is anticipated to continue driving the regenerative orthopedic market.
The clinic's comprehensive diagnostic and non-surgical regenerative services also serve to inform you if you are looking for a second opinion before committing to traditional orthopedic or spine surgery. Many joint and spine pain disorders - from lower back and herniated discs to knees, shoulders, hips, and cervical spines - can heal naturally with the help of these technological advancements.
IOW's goal is to resolve the underlying cause of patients' joint dysfunction. Dr. Silva may recommend lifestyle changes, dietary changes and supplements, physical therapy, joint bracing, and other types of beneficial interventions to help mitigate symptoms.
He may also suggest regenerative therapies, depending on the specifics of your condition. For example, platelet-rich plasma - PRP - therapy uses growth factors from your own blood to accelerate the healing of joint structures. Prolotherapy and stem cell therapy both trigger your body's own self-healing and regenerative mechanisms.
"Since my PRP treatment with Dr. Silva a few months ago my knee feels more stable and less painful, and I've been able to be a lot more active, which has also improved my overall health and helped me lose some weight I had gained. If you're being told you need a joint replacement surgery, it's worth it to consult with Dr. Silva first. It was definitely worth it for me."
A lot of patients agree. The risk/reward calculus of orthopedic surgery is slowly shifting. Why not get a second opinion?!
Go to https://iowmed.com and see for yourself what patients say about IOW and Dr. Silva.