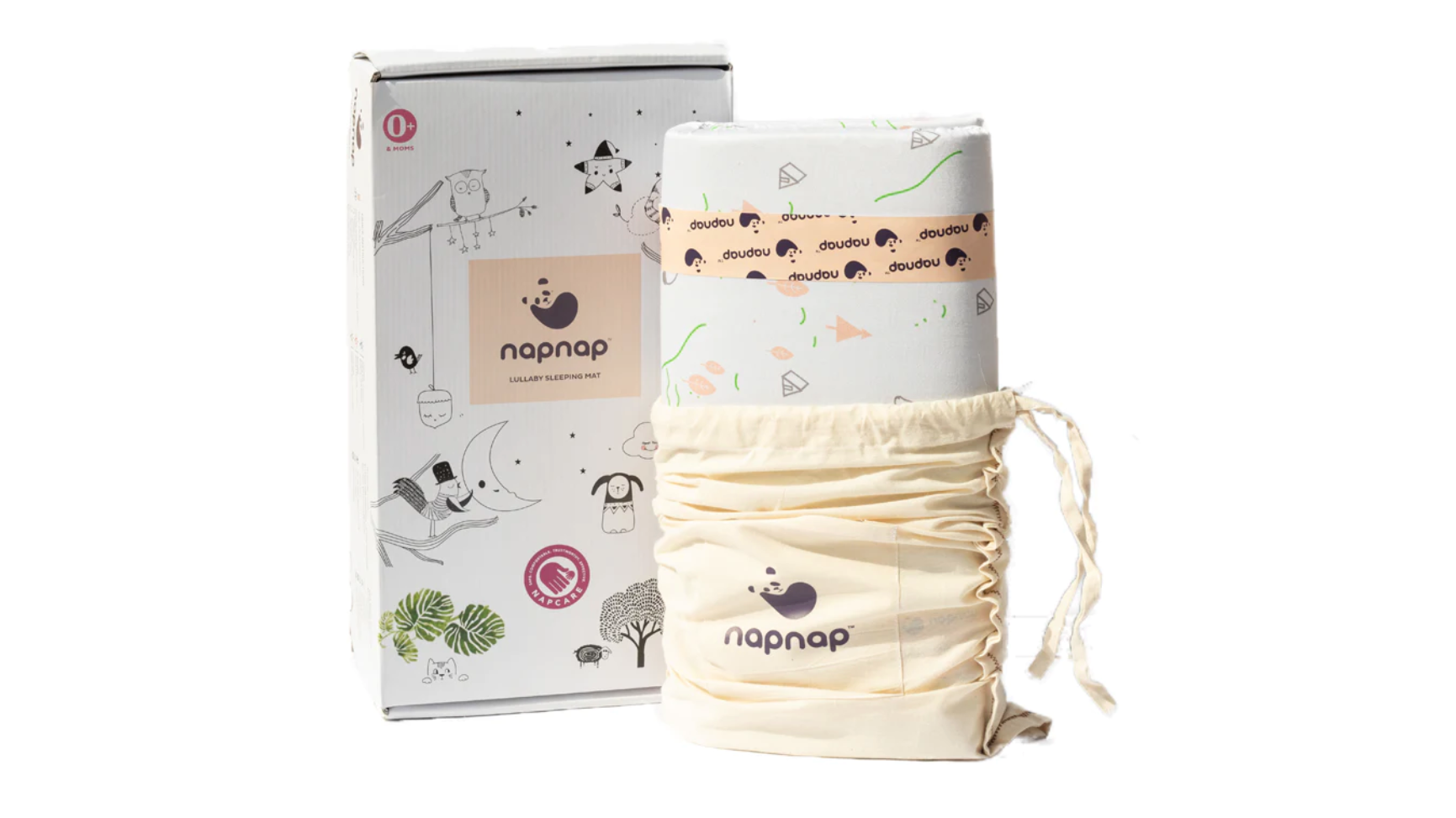 Help you and your baby sleep well at night with the NapNap Mat from online baby tech store NapNap Canada.
The award-winning portable smart mattress recreates the experience of a mother's womb using gentle vibrations and soothing white noise. It comes in four colours—aquamarine, berry, yellow, and white—and is made with high-resilience foam and 100% Egyptian organic cotton.
Go to https://napnap.ca/collections/nap-nap-mats-all-color/products/napnap-mat-white to find out more.
Among the NapNap Mat's many benefits are improved breathing, boosted sleep, and reduced crying and colic. Moreover, it helps to establish a nap routine for your child. It also relieves backaches and leg pains in pregnant women and new mothers.
The NapNap Mat features 6 different modes increasing in intensity as they go up. The default mode, or Mode 1, is a low vibration-low white noise setting intended for newborns 0-2 months. The highest mode, Mode 6, mimics the active heartbeat of the mother, a familiar motion and sound to the baby. Parents are encouraged to slowly increase the intensity until they find which level is most comfortable for their child.
All NapNap Mats come with rechargeable batteries that are charged using a USB cable. One two-hour charge can last up to 15 days. The device also has a built-in safeguard that prevents it from switching on while charging. In addition, the NapNap's cover is machine washable, and the inner liner is water-resistant and wipeable.
Backed by Harvard Medical studies, the NapNap Mat is not only safe for children, but can help in treating preterm infants experiencing apnoea of prematurity, disrupted breathing, bradycardia (slowed heart rate), and oxygen desaturation (diminished oxygen levels). It is also CE certified, ISO 9001-2015 certified, and meets British Safety Standards.
NapNap Canada was founded in 2018 with the mission of solving real-world parenting problems by creating functional, simple, and elegantly designed products. Since then they have received recognition at the Junior Magazine Design Awards, Dadsnet Awards, and Progressive Preschool Awards. The NapNap Mat has also been featured in The Daily Mirror, Metro, and Style Cartel.
NapNap Canada is also a proud member of the Make-In-India initiative. The program ensures that materials are ethically-sourced from trusted vendors and that global safety, labour, and product development standards are upheld.
In addition to the NapNap Mat, NapNap Canada also sells separate mat covers, nursing covers, and crib mattresses in a variety of designs and patterns. All NapNap Canada products also come with a free 30-day trial and a one-year warranty.
Visit https://napnap.ca/collections/nap-nap-mats-all-color/products/napnap-mat-white for a happy baby and a happy you!