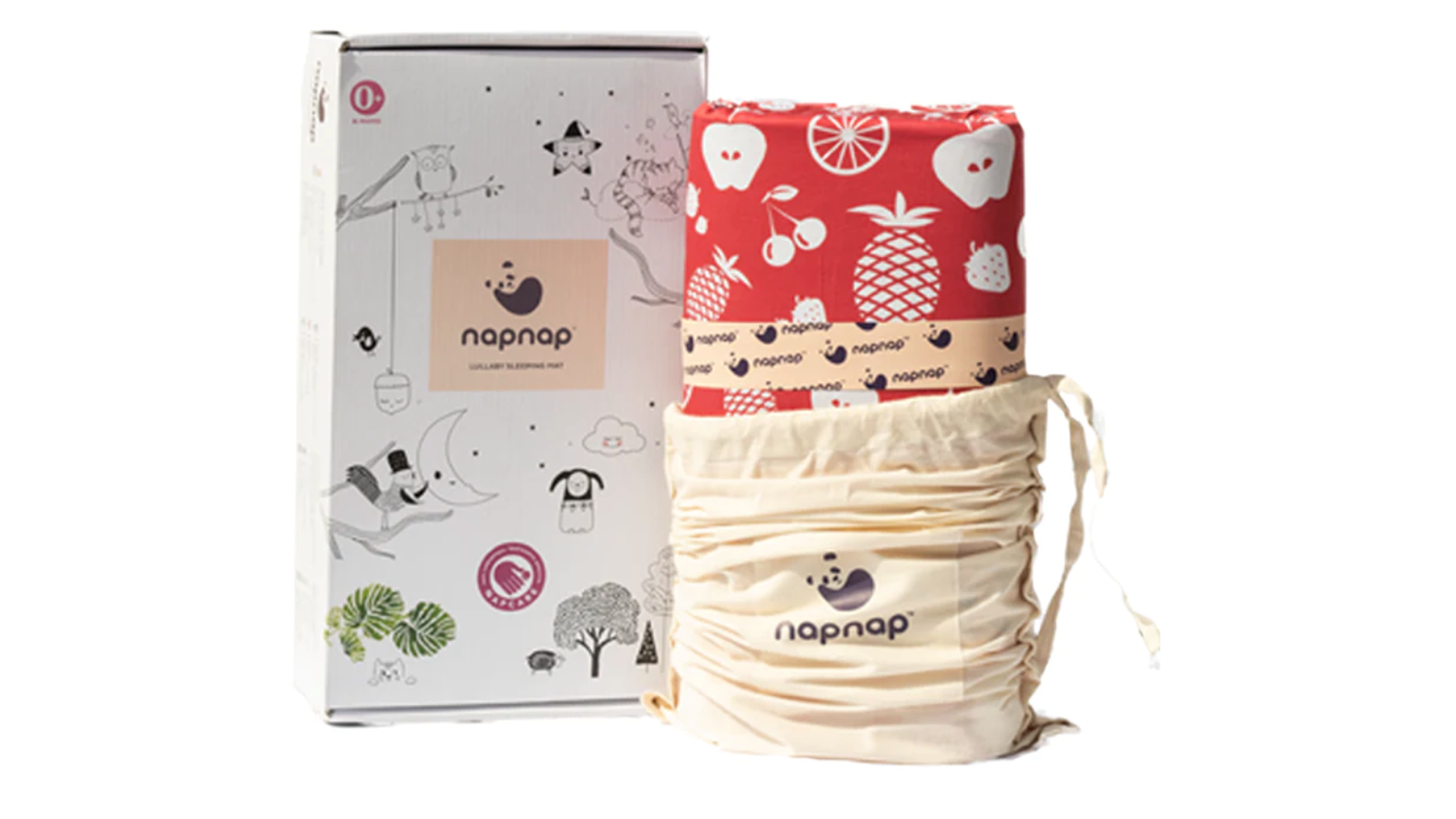 Are you looking for a safe and effective way to calm your baby? Looking for a soothing mat that meets international safety standards?
Choose NapNap today! The perfect gift for the expecting mother!
NapNap is a portable soothing mat that mimics a mother's womb. These mats produce rhythmic vibrations and soothing white noise that calm a colicky baby and help them enter into a deep and restful sleep.
The soothing mat allows you to adjust the intensity of the white noise emitted, with more frequent rhythms recommended for colicky babies or infants who have a hard time falling asleep. Studies have shown that white noise keeps babies calm by imitating the sounds heard inside the womb.
Get yours today at https://napnap.ca/collections/nap-nap-mats-all-color/products/napnap-mat-berry
NapNap includes 6 intensity levels, ranging from low vibration to active heartbeat. You may also customize your NapNap mat to match your baby's needs. For example, some babies only need a little soothing while others prefer a more active sound. Regardless, you can adjust your mats to follow the same rhythmic pulsations of maternal blood flow.
NapNap was created by a team of engineers and parents who wanted an effective vibrating mat for their babies. After joining forces, they eventually created a smart and portable soothing mat that complies with international safety regulations. NapNap is CE certified, ISO 9001-2015 certified, and meets British Safety Standards.
Curious how NapNap works? What's the science behind a soothing mat, you ask?
The soothing mat emits vibrations called stochastic resonance. These vibrations have been studied to treat pre-term infants who have sleep apnea or disrupted breathing during sleep.
Currently, the company offers NapNap in four colors. The most popular color is Berry, which also features a lively fruit pattern. The outside cover can be machine-washed, while the interior mat can be wiped clean with a moist cloth. All NapNaps come with a 30-day trial. You will receive a full refund within a month if you are dissatisfied with your purchase.
The company ships anywhere in the United States and Canada.
A spokesperson for the company wrote, "Our products are founded in proven science, meticulously engineered and are complemented by contemporary and tasteful aesthetics. We strive to make a new parent's life easier by helping them tackle the big boulders of parenthood so that they can spend more of their time and effort to enjoy the presence of their baby."
Go to https://napnap.ca/collections/nap-nap-mats-all-color/products/napnap-mat-berry so you can learn more.