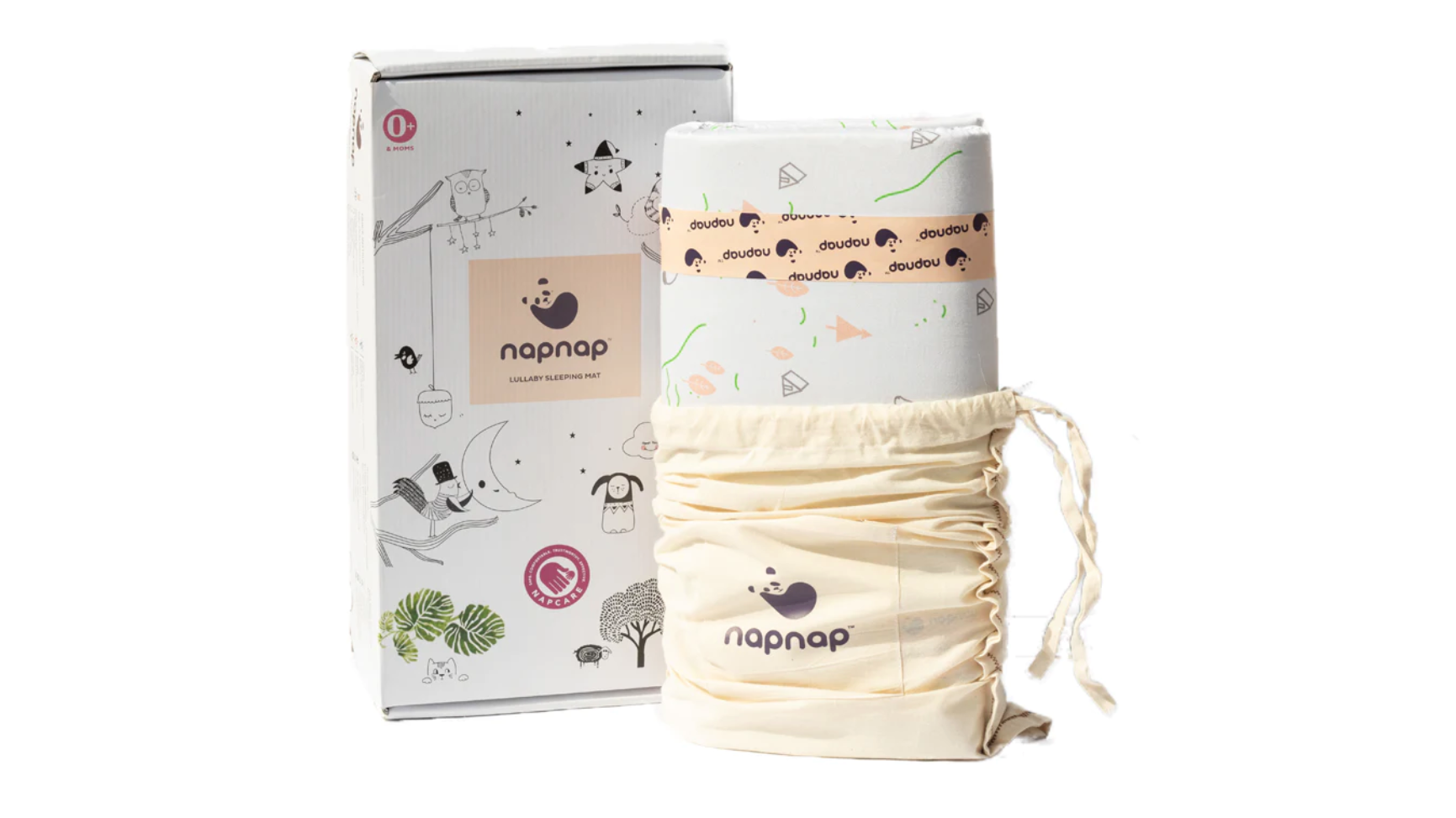 Remember when you realized that you didn't need sleep anymore and decided to have a baby?!
Indeed, becoming a new parent gives new meaning to doing an all-nighter! So, if you're feeling like a zombie trying to get your newborn to settle down, this ingenious Smart Sleep Technology baby mat will literally change your life!
The groundbreaking sleep aid utilizes white noise and gentle vibrations to mimic the womb's environment and heartbeat sounds. Its effect calms and soothes babies, helping them to drift off into a peaceful slumber.
Check it all out at https://napnap.ca/collections/nap-nap-mats-all-color/products/napnap-mat-yellow
The smart sleeping mat for babies helps to develop healthy sleeping patterns and makes the perfect gift for new families! What's more, the technology is also said to reduce crying and colic and improve breathing. And it doesn't stop there! The technology soothes back and leg pains in expectant and new mothers too!
White noise is a calming sound that combines all audible frequencies with equal measure. It resembles the sounds babies hear in the womb and masks other external noises that can disturb their sleep. In 1990, a breakthrough study from the Archives of Disease in Childhood found that 80% of newborns fell asleep in response to 5 minutes of exposure to the sound.
The NapNap mat was designed to solve some of the primary challenges faced by new parents. "We strive to make a new parent's life easier by helping them tackle the big boulders of parenthood so that they can spend more of their time and effort enjoying the presence of their baby," said a company spokesperson.
The smart mattresses feature 6 progressive vibration settings so that parents can find the perfect sensation for their babies. The battery can be recharged using a USB cable and a 2-hour charge lasts for up to 15 days.
The mats are lightweight, and portable, and have been designed to fit into prams, cots, and bassinets. The mattresses are made from high-resilience foam that benefits posture. The interior covers are waterproof, and the outer covers are made from 100% organic Egyptian cotton. Both covers are wipeable and machine-washable.
The website notes that the sleep aid has been tested by hundreds of families and is approved by leading pediatricians and gynecologists. It is US CPSC and CE-certified and meets British Safety Standards. For babies with sleep issues, the company provides an in-house sleep consultant who can offer guidance to families.
Founded in 2018, Napnap Canada Inc. comprises a team of qualified engineers, product designers, and entrepreneurs. The first NapNap mat prototype was developed in 2017 to help the founders' friends who were experiencing sleeping difficulties with their new baby. The company has won multiple awards including the Dadsnet, Nursery Online, and Junior Design awards. Items can be shipped throughout Canada and worldwide.
A satisfied customer said: "This NapNap mat is the best gift I have ever received. My daughter loves it. It puts her to sleep in minutes. Highly recommended!"
For the perfect gift every new family will adore, get a NapNap mat today!
For more visit https://napnap.ca/collections/nap-nap-mats-all-color/products/napnap-mat-yellow