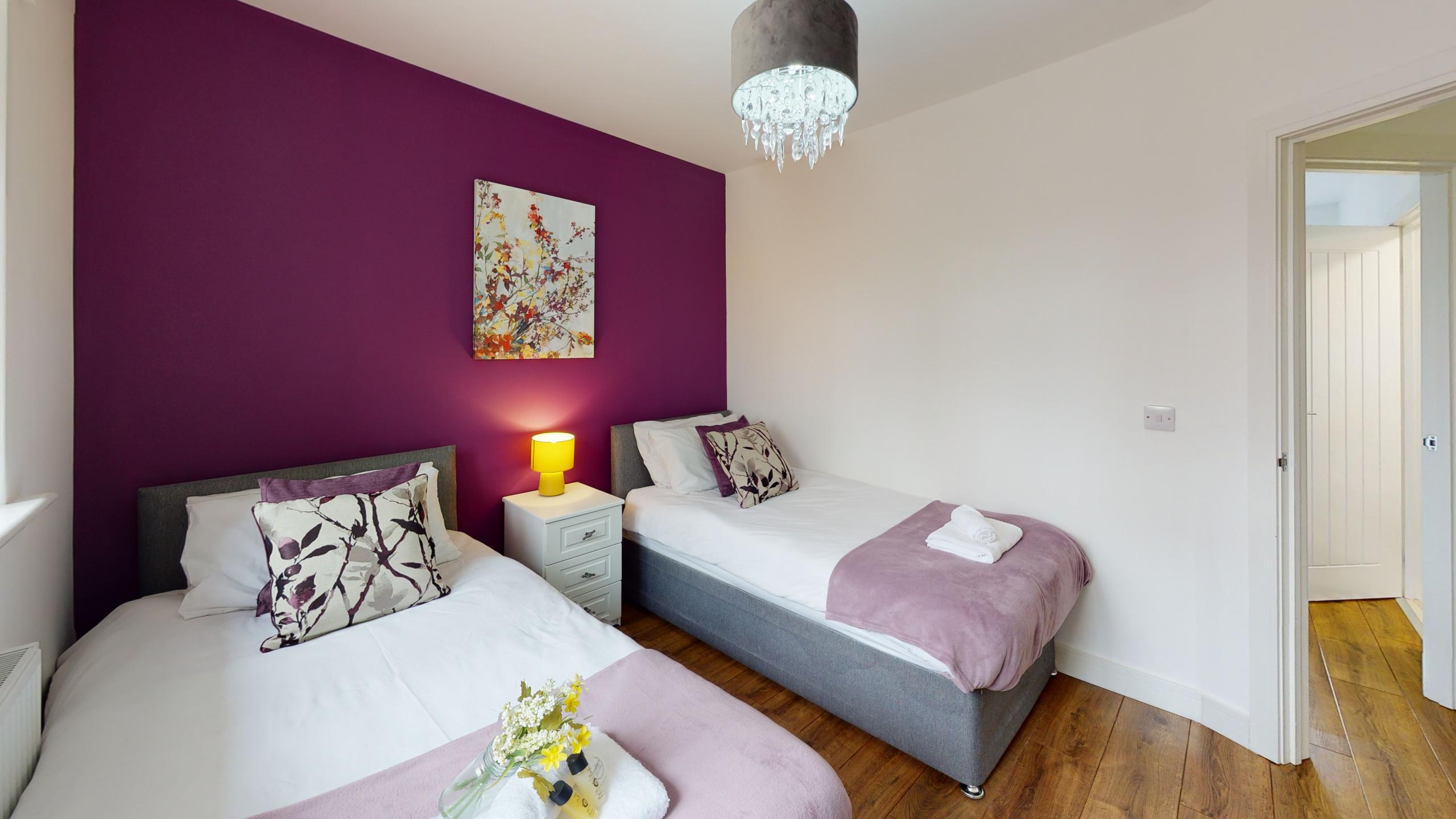 At the right time and the right price a hotel can be just the thing - next to the airport when you've got a flight to catch, for example. But generally speaking, don't your spirits sag just a little bit when you open the door to your room?
SRK Accommodation maintains six properties, all suitably equipped for a corporate stay or leisure in the Peterborough area. The apartments each come with secure, free parking for two cars per unit.
Check it out at https://www.serviced-accommodation-peterborough.co.uk
This family-owned and run accommodation rental firm provides you with your own fully equipped kitchen and cooking space, along with a private living area and amenities such as complimentary tea/coffee and Netflix. The self-sufficient apartments are designed to give you the flexibility to live the way you want - and to serve as your "home away from home."
With a population of over 200,000, Peterborough is one of the five fastest-growing cities in the UK, featuring many high-performing business sectors and ranking highly for business start-ups and innovation. As a result, both corporate and leisure travel to Peterborough has increased significantly over recent years. As working conditions and business travel evolve, there is a growing desire for alternatives to hotels. The concept of serviced apartments responds to these rising needs by promising increased comfort and a more customisable stay. In addition, one study showed that the average cost-savings of serviced apartments over 3-star hotels can exceed 40%.
SRK Accommodation's well-appointed and decorated rental properties, featuring large open-plan lounges, are a short walk to amenities and a short - under 10-minute - drive to the city centre and train/bus station. Both the Green View Lodge and Green View Apartment are ground floor units, offering you access to your own garden. Since those units are next to one another and can be booked together, they are ideal for large groups or families - with secure parking through security gates and 24-hour CCTV coverage.
Check-in and check-out times are flexible and the company offers discounts for long term stays. The team at SRK Accommodation invites you to discuss your requirements in advance. They strive to create a memorable experience for everyone - as the best and most affordable accommodation provider in Peterborough for long and short-term rentals.
One guest commented: "The host is amazing, nothing was too much trouble and everything we asked was dealt with immediately. I wouldn't hesitate to book again as our stay has been amazing and the property was so clean. Thank you for a great stay."
Almost all guests seem to agree with the comment above. So just imagine how you are at home and how you usually are at a hotel. What's the key difference? At home, you want to stay, and at a hotel you'll do anything to get out - even for an overpriced beer downstairs.
Go to https://www.serviced-accommodation-peterborough.co.uk and look at the residences for yourself, then give Shelina a call at 01733-736786 - and make your trip memorable!