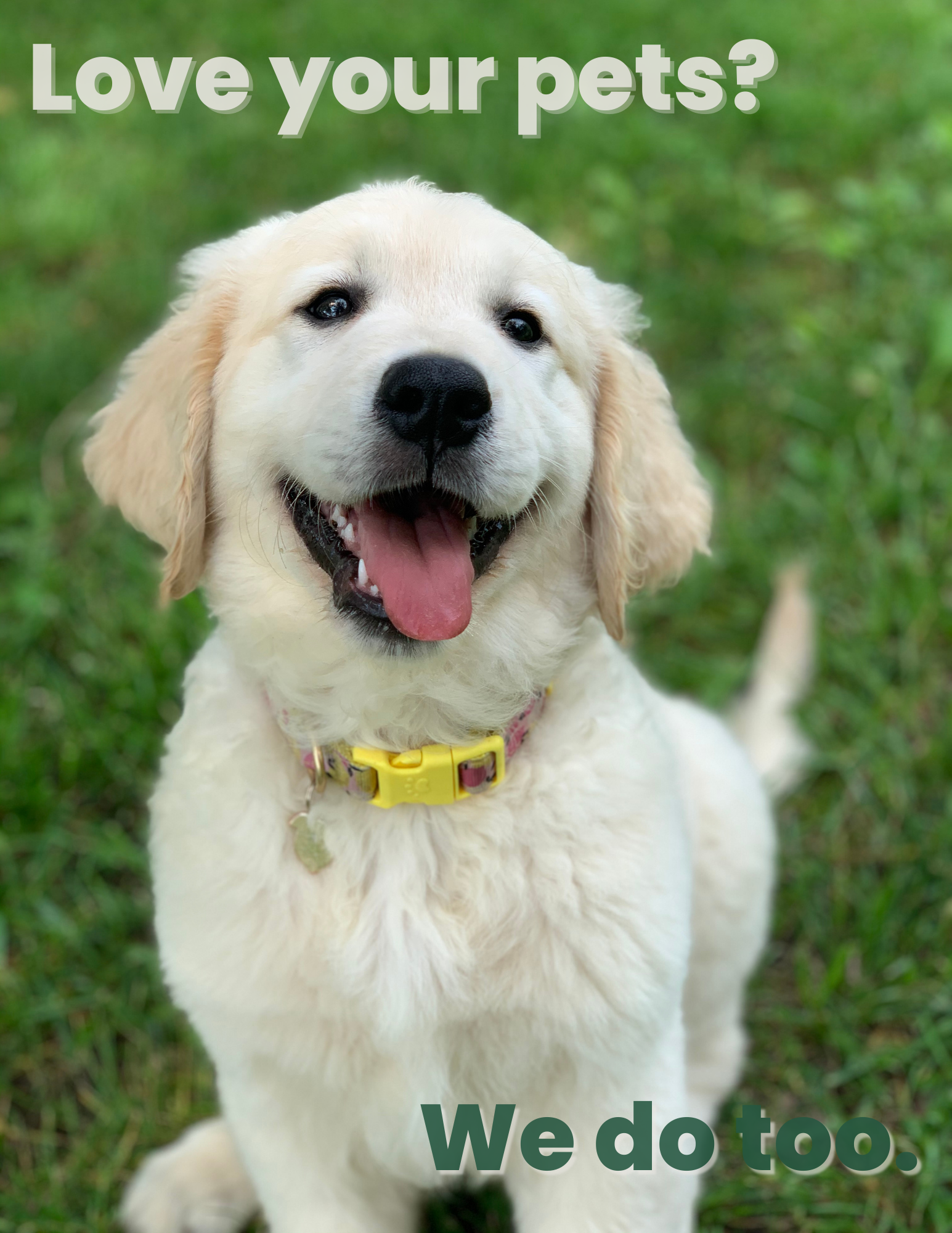 Is your lawn in need of some TLC? Say goodbye to brown and yellow patches! The Puppy Patch Repair Kit is the ideal blend of pet safe, nutrient-rich liquid fertilizer that'll leave your grass looking lush and feeling fantastic. Order your Puppy Patch Repair Kit from Gnome today!
The kit provides pet owners like you with a complete solution to healthier soil, greener grass, and a safer playground for your dogs, cats, and kids.
Show your lawn some love with Gnome! More details at https://trygnome.com/products/puppy-patch-repair-kit
The Puppy Patch Repair Kit makes lawn care easier and cheaper for homeowners with energetic pets take care of their lawns. You no longer have to choose between a happy pet or a healthy lawn. The Puppy Patch Repair Kit provides a pet-friendly solution you can feel good about. Gnome is committed to providing you pet-friendly lawn solutions that work for your grass type and lawn size.
As the temperature heats up over the summer months, lawns bear the burden of increased activity, coupled with sharp rises in humidity and a lack of rainfall. According to Eco-Farming Daily, humic acid binds to grassroots, enabling them to receive greater nourishment from fertilizers and water. What does that mean? Using the Puppy Patch Repair Kit gives your lawn the love it needs, despite the wear and tear from your pets.
The kit contains two proprietary nutrient pouches of liquid fertilizer, that together give your lawn the love it needs to repair those brown and yellow spots, while continuing to strengthen your soil and cultivate a healthy lawn, preventing those spots from reappearing. Liquid Lush contains 12% humic acid and 2% potassium, which helps bolster drought tolerance and improves water retention while acting as a kind of conditioner for your soil, enhancing oxygenation and the uptake of nutrients.
The other pouch of this dynamic duo is Soil Balance. This balances potassium, kelp, and phosphorus in concentrated, slow-releasing nitrogen fertilizer. Kelp is particularly beneficial for establishing new turf and repairing lawns worn thin from animal paws or those pesky urine spots your pets leave behind. Soil Balance continues to stimulate growth in your lawn for one to two months after its initial application. Gnome makes having a lovely lawn look easy, right?
The best part is, their liquid lawn fertilizers are incredibly easy to use, delivered direct to your door, and take just 10-15 minutes to apply. Just attach to your hose and spray!
About Gnome
Gnome says, "We have developed the highest quality formulas, based on input from experts across the US. Our vision is that one hundred years from now, the Earth will look greener from outer space. We will have fewer algae blooms caused by fertilizer runoff, and more happy kids and pets enjoying their cushy grass without nasty fertilizer pellets getting stuck to their feet."
Gnome is making healthy lawns and happy pets a reality for customers across the US. Join them today and see what all the fuss is about!
For more info, go to https://trygnome.com/products/puppy-patch-repair-kit
If you think the grass is always greener on the other side of the fence, become the envy of your neighbors with the ultimate lawn care kit. Protect your grass with Gnome's Puppy Patch Repair Kit!