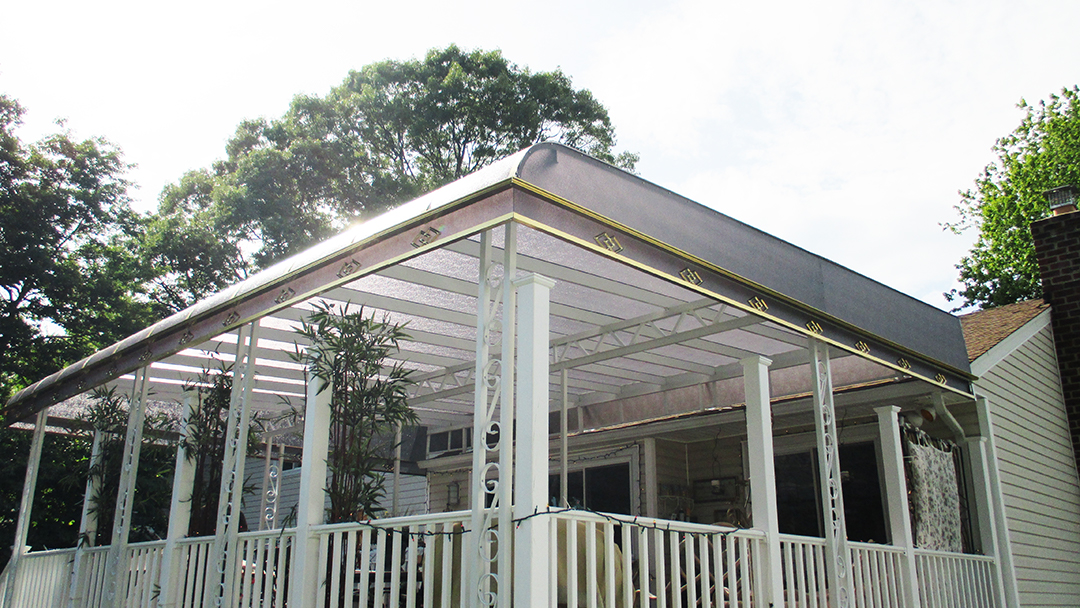 If you're thinking patio season is over - think again! Summer is no longer the ideal time to spend outside. The sweltering heat is no one's idea of a fun time. Fall, on the other hand, is perfect for outdoor gatherings with friends and family. If you're looking to take advantage of this fall season, call on Rainbow Awnings to get your beautiful outdoor space all set up!
The Oceanside-based custom awnings supplier can design and install patio and sunroom coverings made with the highest quality polycarbonate resin thermoplastic. This solid material can be shaped according to your custom design.
Go to https://rainbowawningli.com for more information.
The service is available to residents across Nassau County and Queens, NY and nearby areas. You can get your Aluminum & Lexan awnings designed and installed by the Rainbow Awnings team of designers and technicians.
Worried about all the snow and rain that's gonna come soon? With Lexan awnings, there's nothing to worry about. These are strong and flexible structures able to resist extreme weather conditions, including snow, rain, and heat. With a high level of impact resistance, the material can be bent and drilled without cracking. Lexan awnings are also highly resistant to extreme temperatures, which them a very popular choice among homeowners.
If Lexan awnings aren't quite your jam, you can opt for aluminum awnings custom-made for patios and windows with high-quality materials. These are durable and create a contemporary-style shelter that deflects the sun and reduces your air conditioning costs.
You can feel secure in the knowledge that the company is focused on helping to keep employees, customers, suppliers, and the community safe and healthy in light of the current pandemic. Rainbow Awnings is following all CDC and local regulations and recommendations to ensure the health and safety of all.
The company is committed to providing custom awnings, canopies, and enclosures for businesses and personal properties throughout Nassau County and Queens, NY and surrounding areas.
Rainbow Awnings is a family-owned and operated business with over thirty years of experience in the industry. Since the company was founded in 1989, it has established a strong reputation for professional customer service and high-quality awning design and installation, as indicated by its numerous positive customer reviews.
A satisfied customer said, "A number of years ago I had a cloth awning made and maintained by Rainbow. The awning was great as was their service. I now have a metal awning with a plastic enclosure around my hot tub and the zipper pulled away from the plastic. Even though Rainbow did not make the plastic enclosure, I took it to their shop and they repaired it at no charge."
Rainbow Awnings is the trusted Freeport awning supplier you can always rely on - call them today at (516) 889-8301 for all your residential and commercial awning needs.
Excited to find the best screen awnings and enclosures near you? Visit https://rainbowawningli.com so you can find further details.