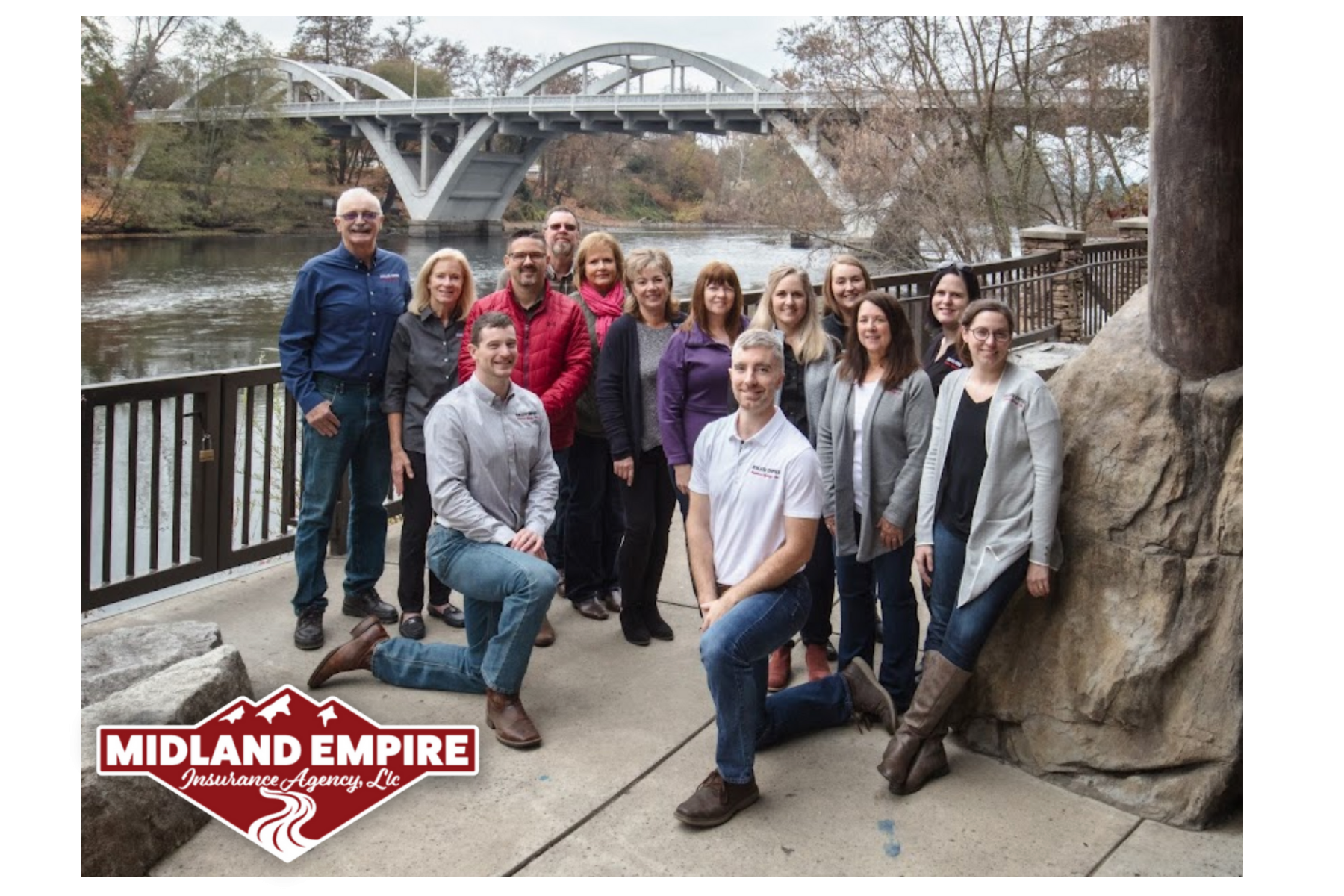 This agency has been in the family since 1958. Think about that. There's no chance for surprises, or an unexpected 'Oh, we didn't realize that wasn't covered' moment. That's peace of mind!
Midland Empire Insurance offers you and all community residents a wide array of basic, broad, and special form homeowner insurance in accordance with your needs. These policies provide coverage for your dwelling, other structures on your property, personal property, and personal liability. They may also provide coverage for things like additional living expenses, loss assessments, and medical payments.
You can learn more at https://midlandempireinsurance.com
The family-owned and independent agency provides customized insurance to meet the specific needs and expectations of different families in Josephine and Klamath counties. The recent influx of out-of-state retirees, for example, has increased the demand for special form insurance - which offers the most comprehensive coverage for all risks associated with owning a home.
New home construction has grown significantly in Klamath County in recent years - and with it, the demand for homeowner's insurance has risen, too. According to the Klamath County Planning Department, the number of housing permits issued in the county more than doubled between 2015 and 2019. In addition, the number of housing starts (the start of construction on a new residential housing unit) also increased by nearly 40% during this period. And the Josephine County Economic Development Council reported that new home construction increased by 45% from 2016 to 2018.
Midland Empire Insurance recognizes the paramount importance you as a homeowner place on protecting your assets against the unexpected. The policies provide protection from losses caused by a wide range of natural disasters while covering the cost of repairing or replacing property that has been damaged or destroyed by certain events. Moreover, homeowner's insurance can also provide liability protection in the event that someone is injured on your property.
The agency also manages customers' auto, life, health, business insurance, and liability policies. As a locally-owned and family-friendly firm, Midland Empire Insurance sees its role as giving back to the community by helping residents better understand their risk management needs. The agency always aims to identify the best coverage at the best price from one of its many companies, in line with your specific requirements.
One satisfied client has commented: "Great Customer Service. Very attentive to detail. Austin really goes the extra mile to watch out for our needs and protect our assets. We never hesitate to recommend Midland Empire Insurance. Thank you, Austin and your great team."
You'll feel a lot safer and more at ease when you've got the right kind of homeowner's insurance. It's your castle, after all!
Call 541-882-3471 or go to https://midlandempireinsurance.com and find the type of insurance you're looking for. The agency also offers agricultural insurance and is happy to discuss flood, earthquake, landlord, cyber, or renter's insurance as well!