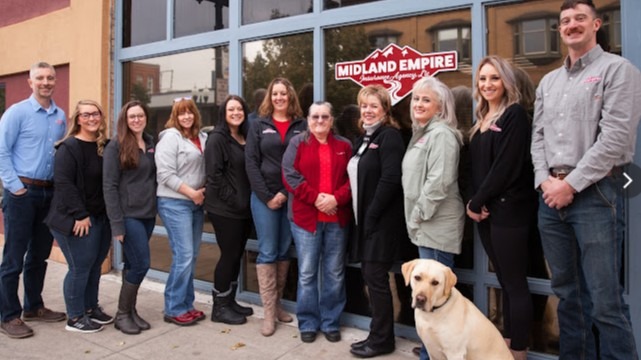 There's no greater accomplishment than starting your own business - but natural disasters can derail its trajectory. With business insurance, though, you can rest at ease.
Midland Empire Insurance provides options that suit whatever budget range you may have. Moreover, these packages provide crucial protection against untoward events — especially in today's unpredictable economy.
Learn more by visiting http://midlandempireinsurance.com
Midland Empire Insurance says that business insurance can cover common mishaps such as work-related injuries, property damage, and product liability. Depending on your plan, it may also cover natural disasters like flooding, fires, and hurricanes.
"We work with clients from all industries so they can find a business insurance package that makes sense for them," explains the company. "When you work with us, you get access to many of the nation's top insurers — including those that offer niche coverage."
PROTECTION AGAINST LAWSUITS
Lawsuits can put a dent in your bottom line, especially if you own a small business. Commercial insurance can handle legal costs and court-ordered compensation should your enterprise be found liable. Benefits also often extend to your customers should they be injured within your business premises.
ADDED CREDIBILITY
The brokerage also adds that having business insurance can be a selling point, especially if you're a contractor. Furthermore, certain contracts might require proof of insurance before you can bid for projects. In other words, insurance provides a distinct advantage with regard to business development.
ABOUT MIDLAND EMPIRE INSURANCE
Midland Empire Insurance is a locally owned and family-oriented business that provides you with comprehensive protection plans. These include auto, agriculture, life, and health insurance policies. While headquartered in Klamath Falls, it also has a location in Grants Pass, allowing it to serve more Oregon residents.
A satisfied client shared this review of Midland Empire Insurance: "When I was relocating to Klamath Falls, my realtor suggested Midland Empire Insurance. After talking with Dustie, I found excellent coverage for my needs at about half of what was paying before. She also worked with my mortgage company on proof of coverage for my loan and kept me well informed during the process."
Don't leave anything up to chance. Protect your business by getting the right coverage. Talk to Midland Empire Insurance today!
Check out http://midlandempireinsurance.com for full details. Through the website, you may also request a no-obligation quote for any insurance plan.