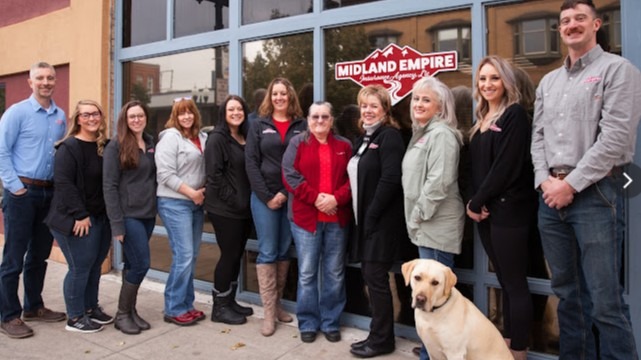 From property damage to legal claims, there are numerous risks that businesses face daily. Midland Empire Insurance helps you safeguard your assets so you can focus on your business with peace of mind.
Midland Empire Insurance offers you a selection of business insurance packages to protect your business against potential risks that could threaten your financial stability. The insurance agency caters to business owners in Grants Pass, Oregon, as well as Klamath Falls, Lakeview, and the surrounding areas.
More details are available at http://midlandempireinsurance.com
Midland Empire Insurance's mission is to help small and medium-sized businesses find insurance coverage options that best suit their requirements and be more successful in their risk management strategies.
The insurance brokerage offers a range of commercial insurance policies that can be customized to comply with your specific needs and budget. The insurance packages cover various risks, including property damage, asset protection that pays for potential legal obligations, and employee-related liabilities.
As explained by Midland Empire Insurance, having a customized insurance plan in place allows you to remain focused on your day-to-day operations and business development without having to worry about covering property repair or replacement, or legal bills. The insurance packages cover your physical assets and provide a financial lifeline in the case of unforeseen events.
"We are a locally owned, family-oriented insurance agency that conducts business at the highest professional level," said Austin Lesueur, co-owner of Midland Empire Insurance. "Our goal is to provide great customer service and treat our customers as we would expect to be treated. We put our best foot forward to better ourselves so we can give back to our community."
About Midland Empire Insurance
Headquartered in Klamath Falls, Midland Empire Insurance also has an office in Grants Pass, offering a wide range of insurance options, including auto, home, life, and health insurance. The insurance brokerage helps clients understand their risk management needs and identify the best coverage to suit their specific requirements and budget.
"I've been working with Midland Empire Insurance for a few years now, and they have issued several different policies for me," said a satisfied client. "From my homeowner's insurance to my small business—even an office rental policy—Lawton and his co-workers have been friendly and professional. I turn to them first when I have insurance needs."
Whether you are just starting or have been in business for years, Midland Empire Insurance has just what you need to protect your company and secure its financial future. Call 541-476-7715 to speak to an agent about your insurance.
Visit http://midlandempireinsurance.com to learn more.